Rodpak's Commercial Manager reached out to Solar Choice back in 2015 looking to add solar to their business as part of there own environmental sustainability targets. As an organisation that manufactures from raw materials it is extremely important to there own core-values that they minimalize there carbon footprint and use clean renewable power where possible.
When approaching Solar Choice for the 1st time it was made clear to us that they had already received quotes from a couple of other installer options prior to seeking our services. Using this to our advantage we were able to quickly supply indicative product, cost and warranty information from a range of suppliers to ensure that the offers already received were of a competitive nature.
Solar Choice were also able to supply further assistance by bringing to the table an impartial engineers analysis of the clients bills to give assurances on the optimal system size to consider which would maximise there savings and ROI's. Due to building a quick rapport the client was introduced to one of Solar Choice's trusted partners and collectively we were able to answer all of the clients initial questions, queries and concerns. Following this a final proposal was provided for the key decision makers to review.
After some extensive internal discussions and further equipment procurement a decision was reached on a suitable solar system size through Solar Choice's network. The 53kw installation can now be seen from an overhead image below-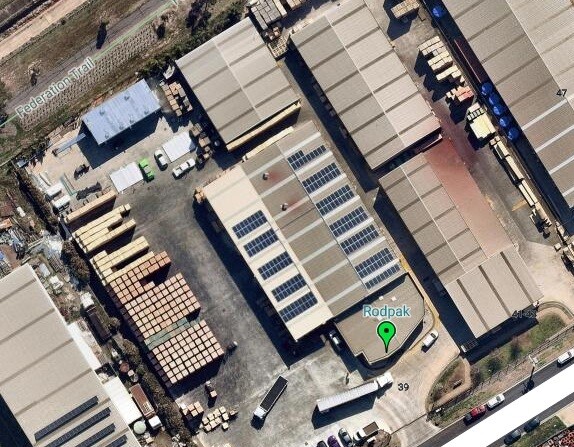 Should your business require a free and impartial analysis of the benefits of a solar installation then please contact Matt Lasauce on 0410 124 850.

Latest posts by Matt Lasauce
(see all)