As Australian rooftop solar continues to break records there's claims of Australia being the first country to reach a "Solar Peak", according to EnergyAustralia director Mark Collette.
Australia has already installed 1.09GW of rooftop solar this calendar year, with 125MW of small-scale rooftop solar being installed on Australian homes and businesses in the month of September alone. This has caused predictions that we could be the first country where the current grid couldn't handle the excess load of electricity produced.
"It's feast or famine with renewables, they're all turned on or all turned off at the same time. We'll be one of the first countries in the world to hit that solar peak. We're going to see it way before anyone else does. We'll hit a point where there is no point in putting any more solar power into the system without something changing". Mr Collette told Fairfax Media on this SMH article.
Recently we have heard a lot of discussions about grid stability due to this immense growth in solar generation.  Last week ABC TV's 7.30 program featured Energy Networks Australia CEO Andrew Dillon warning about the risk of widespread blackouts unless networks spend a lot of money upgrading their equipment to cope with high amount of rooftop solar exports to the grid.
However, the reality is that networks already have a variety of ways to respond to high flows of solar energy into the grid including increasing voltage limits and restricting exports instead of installations.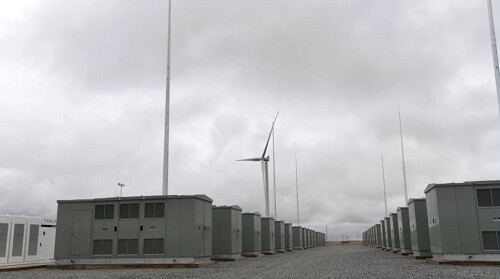 Solar Choice believes we will need to see major changes in the national energy system, like the installation of more battery storage to help accommodate this excess solar power generation. We have obviously heard a lot about the Tesla big battery in South Australia which has emphatically proven its worth – faster, quicker, more accurate, more reliable and more flexible than even the market operator thought possible, changing the way sceptics are thinking about the grid.
Renewable energy campaigner Simon Holmes á Court said the energy market operator has forecast solar to grow right through to 2040.
"This idea of a peak all hinges on the pretext of if we do nothing, but we're not doing nothing," Mr Holmes á Court told Fairfax Media.
For a free and informative solar power quote comparison for your home or business click HERE.

Latest posts by Jake Elliott
(see all)