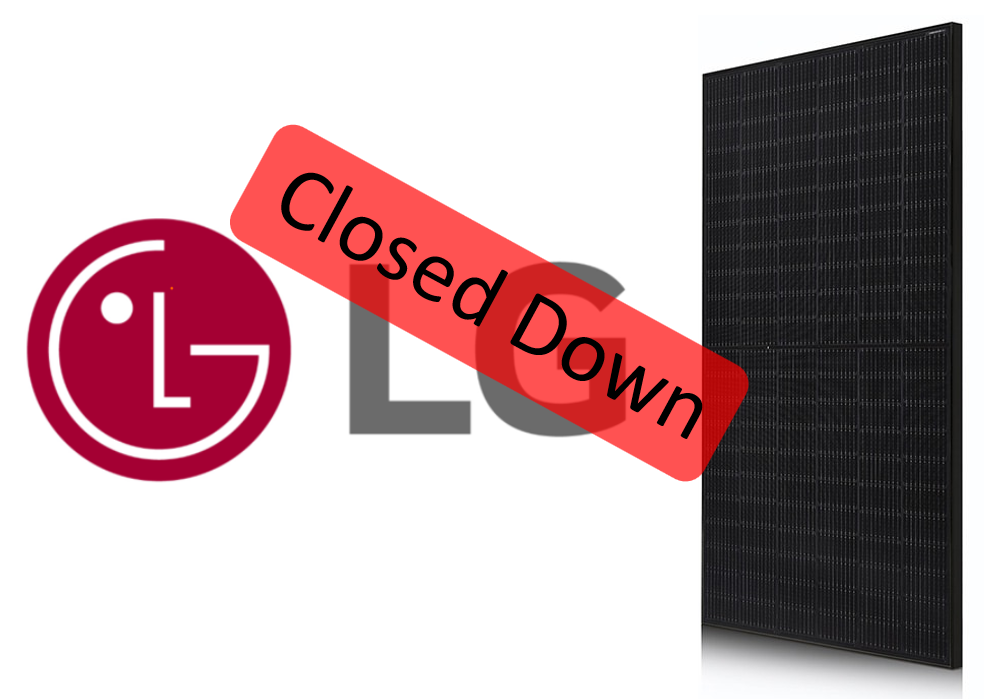 In an astonishing move LG have decided to close down their solar panel business to focus on other aspects of the energy market. The decision was made by the company's board of director last night and referencing a variety of contributing factors including intense price competition and the rising cost of solar panels.
LG have a well-known reputation for being one of the highest quality solar panels on the market and also having one of the highest prices. The decision comes only weeks after launching their new NeON H+ series in early 2022 suggesting this decision was planned long in advance.
The company announcement states they will maintain support for existing cusotmers 'for a period of time'. No further details have been shared on this, but customers who have recently purchase a LG solar panel will be hoping that this 'period of time' is at least 25 years to match their product and performance warranty.
"LG will continue to stand behind its brand and the company will maintain support for customers of existing LG solar panels for a period of time after the business's closure has been completed. Solar panel production itself will continue until the second quarter this year to maintain adequate inventory for future service support."
The announcement does confirm that the company will continue to product Energy Storage Systems and potentially expanding their product range into other aspects of the renewable energy market.
They expect to complete their exit from the market by June 30.