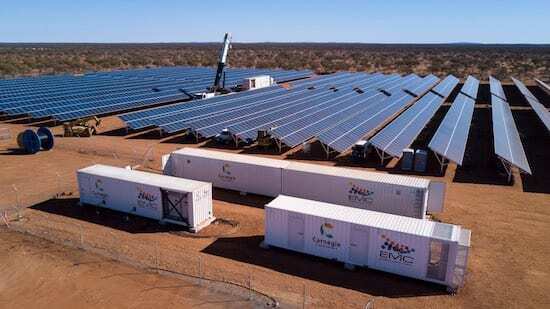 Seventeen microgrid projects scattered across five Australian states and territories have been named as the winners in the first round of the federal government's $50.4 million Regional and Remote Communities Reliability Fund.
The round one recipients have been awarded a total of just under $20 million in grant funding as part of the Morrison government's bid to support microgrid feasibility studies for up to 50 off-grid and fringe-of-grid communities.
The list of successful projects includes four in the Northern Territory, one spanning the NT and Western Australia, three each in W.A., Victoria and Queensland, one spanning Queensland and New South Wales, and two in NSW.
The various plans include proposed microgrid developments for remote indigenous communities, farmers, regional towns and commercial and industrial businesses. To see a full list of the successful round one applicants, click here.
"Microgrid technology is becoming increasingly cost-effective, creating the opportunity for a reliable, low cost, off-grid supply to our regional communities and industries," said federal energy minister Angus Taylor.
"This funding will enable many communities to realise the potential of innovative technologies or distributed energy resources, like solar and batteries, or reduce their reliance on costly diesel generation. Lower cost energy is crucial to creating jobs in regional communities."