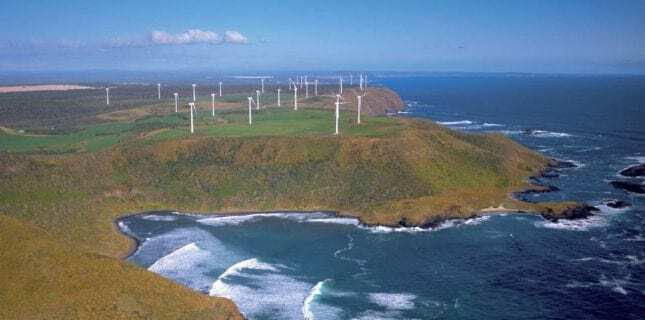 Plans to add a second electricity transmission link between Tasmania and mainland Australia will be fast-tracked by the Morrison government as part of its JobMaker infrastructure stimulus plan.
The Marinus Link proposal aims to add a second interconnector between Tasmania and Australia's eastern NEM states that promises to unlock a series of large new wind and storage projects in the island state.
The major project is one of a priority list of 15 the Morrison government will put on the fast-track for approval under a bilateral model between the Commonwealth, states and territories.
"Joint assessment teams will work on accelerating these projects worth more than $72 billion in public and private investment. Projects that will support over 66,000 direct and indirect jobs," the prime minister told a CEDA event in Canberra.
"Under our new approach this investment, and most importantly, these jobs will be brought to market earlier by targeting a 50 per cent reduction in Commonwealth assessment and approval times for major projects, from an average of 3.5 years to 21 months."
The Marinus Link project is a crucial part of what is known as the "Battery of the Nation" project, that aims to add up to 1,500MW of capacity to transfer power between Tasmania and the mainland (depending on the number of links), and has been recognised as a high priority by the Australian Energy Market Operator.
The project is being developed by the Tasmanian government-owned TasNetworks and would see an expansion of Tasmania's pumped hydro energy storage capacity used to provide a substantial boost to the energy storage capabilities of Australia's main electricity grid.