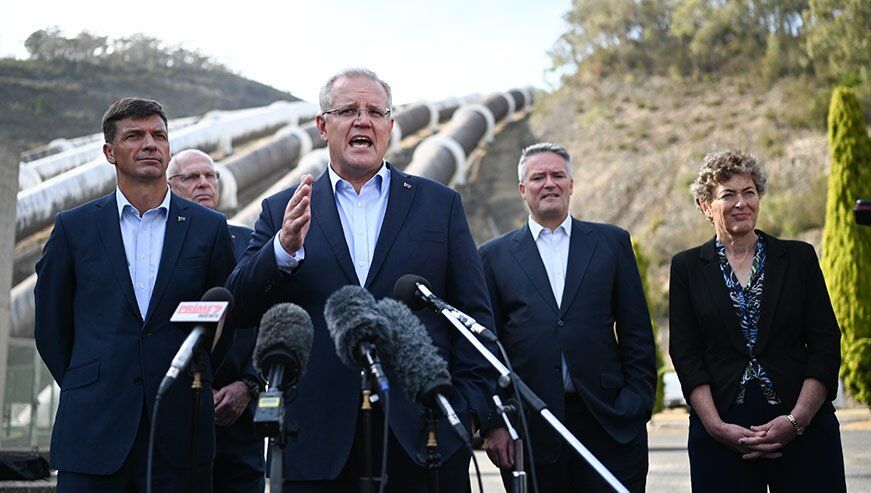 The federal government's massive Snowy 2.0 pumped hydro project has been given environmental approval, clearing its last regulatory hurdle just days before a key by-election in the local New South Wales electorate of Eden-Monaro.
The Snowy 2.0 project will expand the existing Snowy Hydroelectric scheme and add Australia's largest pumped-hydro energy storage project to date, at a cost some have estimated to be around $10 billion, including transmission.
The new project will add an additional 2,000MW of generation capacity and up to 350,000MWh of energy storage by linking the Talbingo and Tantangara reservoirs, although analysts suggest it will never be used to its full capacity.
Announcing the final green light on Tuesday, prime minister Scott Morrison heralded "the beginning of a new wave of jobs and investment" for the region.
"Just as the original Snowy Hydro project brought jobs and prosperity to Australia after the Second World War, Snowy 2.0 will help Australia grow its way out of the economic challenges from the coronavirus," he said.
The approval requires Snowy Hydro to invest around $100 million in biodiversity and environmental measures within the Kosciusko national park, and to contribute up to $73.8 million to an environmental offset fund to be managed by the NSW National Parks and Wildlife service.
The federal environmental approval follows the granting of planning approval from the NSW state government, which included both the main works site within the Snowy Hydro scheme, as well as a tunnel segment factory to be established in Cooma.