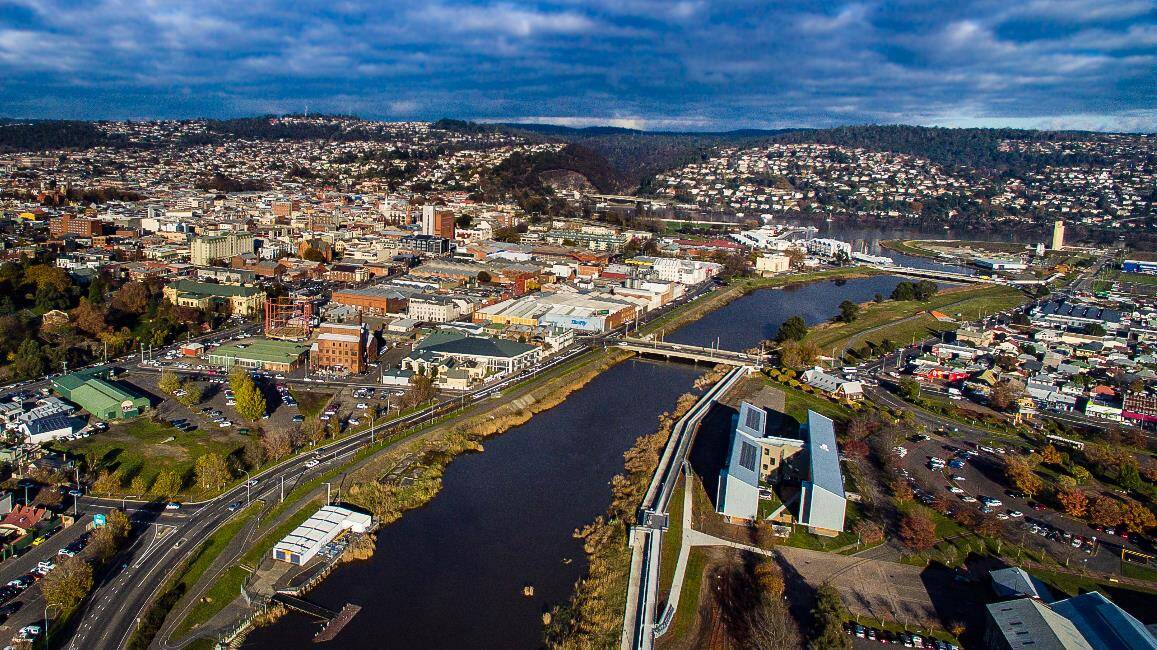 According to datat from the Australian Photovoltaic Institute around 15% of the homes in the Launceston area have solar panels on their roofs already. There are many good reasons why so many Tasmanian homes have gone solar, includinglow solar PV system prices, and substantial federal government solar incentives.
How much solar power will the sun in Launceston generate?
Looking at 30 year historical sunlight irradiance data from the BoM station in Mt Leslie, Launceston receives around 3.7 hours of sunlight on average each day.
That means a typical solar system installed in Launceston will produce on average of around 3.7 kilowatt-hours (kWh) for each kilowatt (kW) of Solar Panels that are installed. This is an annual average – the figure will be much higher in summer than it is in winter. We've done the calculations for you on some typical solar system sizes below
* Output was calculated using PVsyst software
Compare quotes from qualified installers in Launceston
What is this energy worth to me?
A solar panel system can save you money in 2 key ways:
Self consumption – Energy produced by the solar power system will be used first in your house and any remaining energy required will be drawn seamlessly from the grid. The amount of solar energy you can directly use in your home will reduce the units power you would have otherwise paid to your electricity retailer. This is referred to as 'solar self consumption'.
Surplus energy generated by your system can be sold back to the grid – You will be able to sell surplus energy back to the grid for a "solar feed-in tariff". Currently the rates offered are around 8.5c-13c per kWh which is less than half the rates you are buying electricity at. So in most cases it doesn't make a great deal of sense to oversize your system for the sake of a feed in tariff.
Tas Neworks is the company who owns the 'poles and wires' in Launceston and they have certain restrictions on what solar power systems can be installed.  For homes with a single phase connection the general limit is 10kW, although you may be able to go beyond that by installing a device which limits how much energy is exported back to the grid. Generally speaking 10kW will be more than enough to fill a roof-space, with the average residential solar system size in Australia being 6kW.
See our analyis on: Is Home Battery Storage Worth It?
Attractive rebates exist for Solar Systems under 100kW
The federal government offers what are effectively up-front discounts on solar PV system installation costs under the small-scale portion of Australia's Renewable Energy Target (RET). This 'discount' is usually applied directly to the price of your system by your installer. The amount of the incentive depends on your location – sunnier locales receive a bigger discount. Being Australia's southern state – Tasmania is in STC Zone 4. As an example see the below system sizes and estimates of the rebate they would receive as of 2020:
* Estimates taken from Greenbank on 10 July 2020 – it is a live market so prices are always changing
Please note that the value of the rebate declines each year on the 1st of January and  is designed to phase out completely by 2030. There is often a mad rush to get installs completed before Christmas each year, where possible we suggest getting your system sorted by the start of summer.
How much do Solar Panels cost in Launceston Tasmian
With the support of the federal STC rebate, Australia has some of the lowest solar PV installation costs in the world. Solar Choice publish pricing data for each capital city around Australia on a monthly basis – the below graph depicts the history of solar prices in Hobart and surrounding areas which is an accurate guide for Launceston.
For example – currently the average cost of a 5kW Solar Panel System is $5,610 including GST and the STC rebate.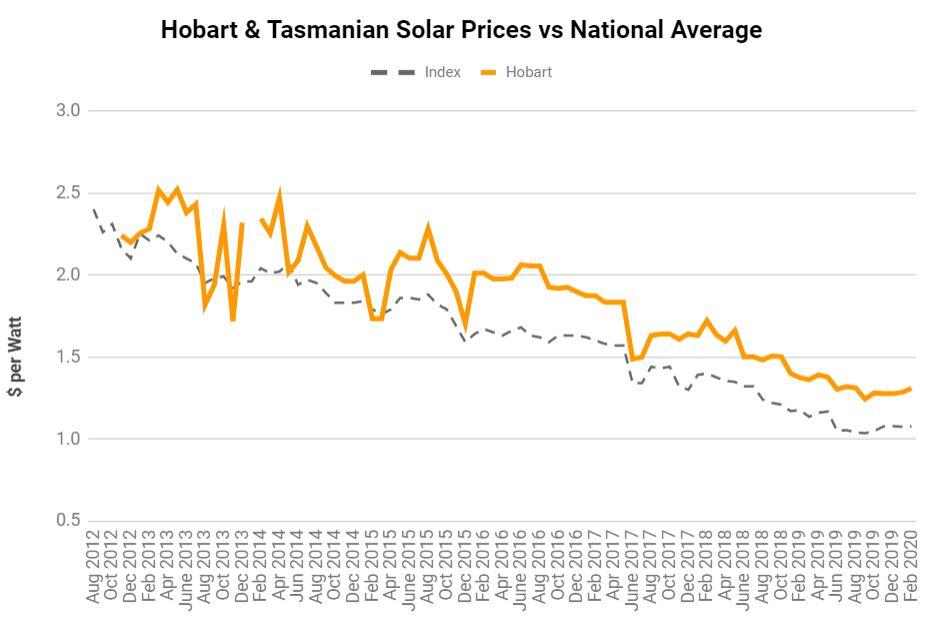 Calculate indicative ROI & payback periods for a Solar Power System in Launceston

Finding the best solar deals in Launceston
Like any project it always makes sense to get at least 3 quotes together before you make a decision. In order to draw an effective comparison it is important to make sure you are sourcing quotes from reputable solar installers with the relevant Clean Energy Council accreditations and a strong track record of delivering high quality systems and a good service. We have pre-vetted a list of solar installers, which we are constantly curating based on real feedback from customers. Hit the compare now button below to get an immediate comparison of the pre-vetted installers in your area.
Compare quotes from up to 7 pre-vetted installers in Launceston
Since 2008 our knowledge and sophisticated software has allowed over 300,000 Australian households and businesses to make a well-informed choice on their solar & battery installer.

Latest posts by Jeff Sykes
(see all)