Solar Citizens, the peak body that represents solar households around Australia has just released a report which details the incredible boom in Australian rooftop solar in recent years. And we've uncovered some pretty impressive figures:
In under a decade this modern boom has seen $8bn of out-of-pocket investment in residential rooftop solar PV, $4.4bn in electricity bill savings and over 24 million tonnes of CO2 expected to be averted. This year alone Australians will save over $1bn in electricity bills thanks to their solar investments.
With 5 million people living under a solar powered roof, Australia has the highest levels of rooftop solar in the world. And this transformation has happened really rapidly with most solar installed in just the last 6 years.
Whilst we're seeing a flat-lining in rooftop solar to the point that some market commentators are talking about market saturation there are still huge benefits to be had by going solar today. Here is a breakdown of average electricity bill savings being made by solar homeowners around the country.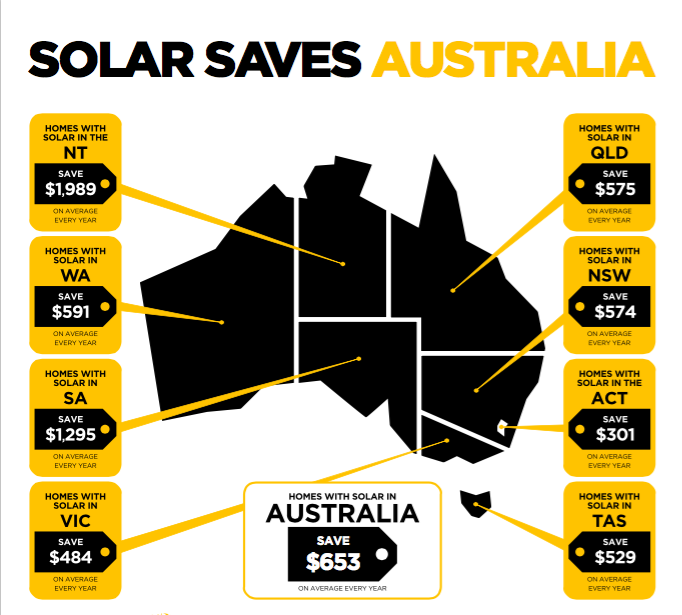 You can check out the full report here.
Joining Solar Citizens is free – sign up here.
(Big thanks to James at Solar Choice for helping us crunch the numbers for the report.)
© 2016 Solar Choice Pty Ltd
Latest posts by Reece Turner
(see all)