Do you own a solar system?
Are you seriously thinking about getting one for your home or business?
Are you a member of Australia's solar industry?
If you can answer 'yes' to any of these questions, then you are probably in some way indebted to the Solar Citizens.
The Solar Citizens are a largely volunteer-driven, not-for-profit group that has been working strategically and effectively over the past several years to protect Australia's solar support programs from frivolous policy changes and attacks from fossil fuel incu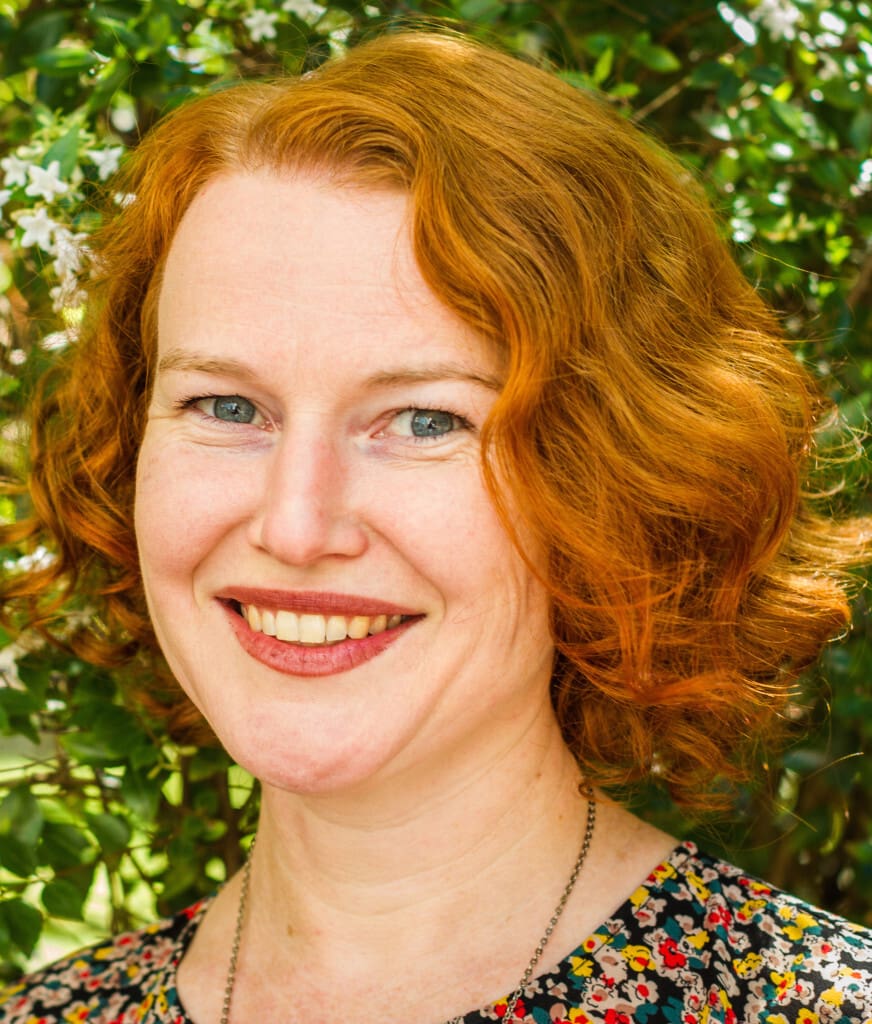 mbents.
It's difficult to quantify the impact that Solar Citizens and their army of volunteers have had in terms of the number of jobs and investments saved, but the organisation's impact has been both impressive and tangible. As an example, without Solar Citizens' steadfast lobbying and vocal campaigning, Australia's Renewable Energy Target – the primary incentive mechanism for solar power in Australia – would very likely have been decimated at the hands of the Abbott government.
Solar Choice recently had the chance to catch up with Solar Citizens national director Claire O'Rourke to discuss the group's past successes and future plans. One of the most important takeaways for us was that this is one group who clearly need and deserve greater support from the industry that they work so hard to buoy up.
So if you haven't already, please consider contributing to their endeavours – either financially or with your time, stories or expertise. You can learn more about how you can help them help you here. At the very least, you can show your support with the purchase of an 'I <3 SOLAR' t-shirt or bumper sticker.

Q: Solar Citizens are doing great work that benefits not only the environment and Australia's million-plus solar homes, but also Australia's solar industry. Can you remind us about some of your biggest victories?
We've won campaigns by working with people and and the solar industry across Australia – it's exciting work that makes a big different. Here's a few of our successes:
In 2013, we stopped the axing of the WA feed-in tariff in only 96 hours, following 10,000 signatures on our petition. And when WA's Energy Minister Mike Nahan floated the idea of a discriminatory solar tax, just last month we stopped that too.
We stopped unfair charges by South Australia Power Networks in their tracks, after a snap 3,000-signature petition and volunteer action conducted by local teams on the streets of Adelaide late last year.
Last year we secured a commitment to at least 50% renewable energy by 2030 from the Australian Labor Party in its national platform, creating a step-change in the national conversation on clean energy. More than 12,000 people pledged to Stand Up for Solar, including 4,500 brand new Solar Citizens.
Protected the small-scale component of the Renewable Energy Target (the SRES) with full bipartisan support. More than 27,000 Australians signed the Keep Solar Strong petition and we worked with the Australian Solar Council to make sure 500 solar businesses representing 3,700 employees signed a group letter in support of the RET. We also worked with the industry to hold a National Rally for Renewables in a dozen locations around Australia, with only 10 days to prepare.
There are big victories too, but there's more to do to lock in a strong future for solar, and we're certainly up for the challenge!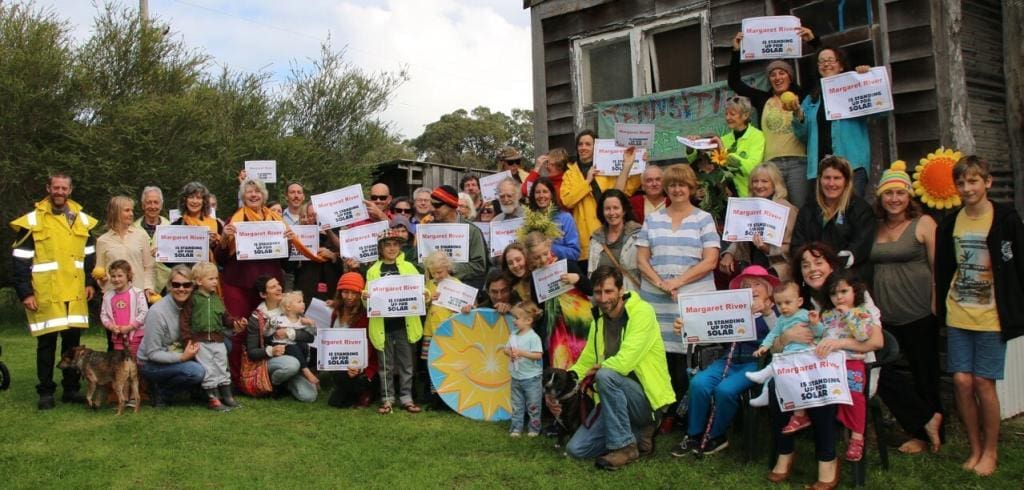 Margret River Solar Shindig, organised by Solar Citizens.
Q: What issues are Solar Citizens planning to tackle for 2016 and how do you plan to take them on?
We're ramping up consumer campaigns this year, including contributing to the feed-in tariff inquiries on foot in Queensland, Victoria and Tasmania and making sure any moves by governments to roll back consumer rights don't happen.
But what's just as important is to make sure the country hears a positive story about solar and the potential to create a clean energy future. That's why
Solar Citizens and GetUp have teamed up to launch credible, robust economic modelling and policy work that sets an economically feasible pathway for 100% renewable electricity in only 15-20 years.
It's exciting work that promotes the vision for clean power that poll after poll shows that Australians overwhelmingly support. We'll be working hard to make sure this vision is supported both during the Federal election campaign, and afterward too.
Q: Volunteers are a essential to Solar Citizens' operations. Can you tell us a bit more about your volunteer base and how they help you achieve your goals?
Solar Citizens has thousands of volunteers around Australia – wonderful people from all walks of life who dedicate their knowledge, skills and time. We also have volunteer teams based in Queensland, New South Wales, Victoria, South Australia and a core group of volunteers in WA too.
The Adelaide team recently travelled some 600km out to the Eyre Peninsula to help locals there establish a new team, and they are planning to do the same in the Barossa Valley too.
Remember we do get political, but we're fiercely independent – we won't tell people how to vote. What we're about is supporting people who want to take action to support solar and clean power in their communities, so that there is a strong local voice for solar that is taken seriously by politicians and policy makers at all levels of government, all the time.
Q: Australia's solar industry owes a lot to your work – including the continuing existence of the small-scale segment of the RET. How could Australia's solar industry help Solar Citizens carry out their mission even more effectively?
Since we launched as Solar Citizens in 2013, we've grown our numbers to more than 82,000 people (plus another 25,000+ on Facebook and Twitter). That's huge! But we all know there are around 5 million Australians living under a solar rooftop these days – that's a pretty big group of potential supporters we'd love to reach out to as soon as we can.
We're already making huge gains – imagine what we could achieve if we could reach out to every single Australian who has solar, or who wants to go solar one day. We're a very lean organisation with seven dedicated staff (including myself) in a national organisation, so we can use all the help we can get!
The solar industry can help us by promoting Solar Citizens to customers, taking part in our campaigns – whether it be by signing a petition, sharing your story with us so we can publicise it, or by getting out into the community with our volunteers. We'll be providing lots of opportunities to get involved, so head to http://www.solarcitizens.org.au/join to sign up and support us today.
We're also actively seeking to build long-term partnerships with the solar industry, so if you share our optimistic vision for a strong, local, clean energy future, are interested in supporting our work, please do get in touch – I'm always available at claire@solarcitizens.org.au.
Q: Anything else you'd like to add?
This March is a great time to get involved and support Solar Citizens, with a generous offer from EthicalJobs.com.au offering to match any donation, dollar-for-solar, until we raise $15,000. That means if you donate $50, Solar Citizens will get $100 to keep working hard to protect and grow Australia's solar future.
And if you want to display your love of solar, you can grab one of our "I LOVE SOLAR" T-shirts or a range of other merchandise here:
http://www.solarcitizens.org.au/merchandise.
© 2016 Solar Choice Pty Ltd