A new report by the Climate Council has predicted that half of all households in Australia will wind up installing solar with battery storage, with the market potentially growing to $24 billion.
The report predicts the amount of battery storage capacity installed in Australia will grow 50-fold over the next 10 years, while the global market for solar PV and battery storage is expected to grow tenfold in less than five years.
Currently, according to AEMO, there are about 500 residential battery storage and solar power systems installed across Australia, while large-scale battery storage capacity is around 0.5 GW.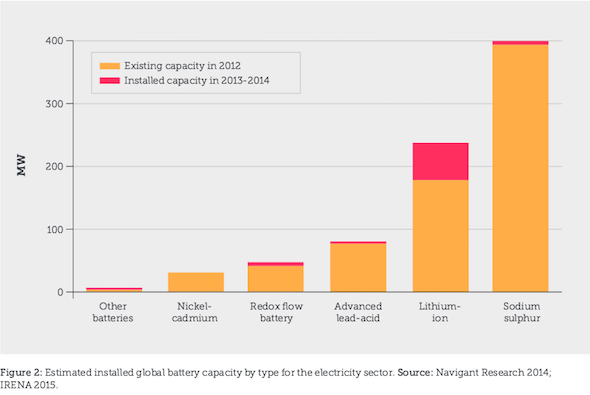 But the Climate Council report – Powerful Potential: Battery Storage for Renewable Energy and Electric Cars – predicts Australia will be a key market for battery adoption, thanks to a combination of high-cost electricity, high solar uptake and solar feed-in tariffs that make self-consumption a priority.
And it's just the latest report to do so. Another, published in September by energy research group Energeia, predicted demand for battery storage would be booming by 2025, when Australian households and businesses would be installing battery systems at a rate of 55,000 a year.
Even federal environment minister Greg Hunt, whose Coalition government recently announced it wanted to accelerate the rollout of energy storage technology in Australia, said this month that batteries were "clearly the future," for Australian households, and would inevitably help take large numbers of them off grid.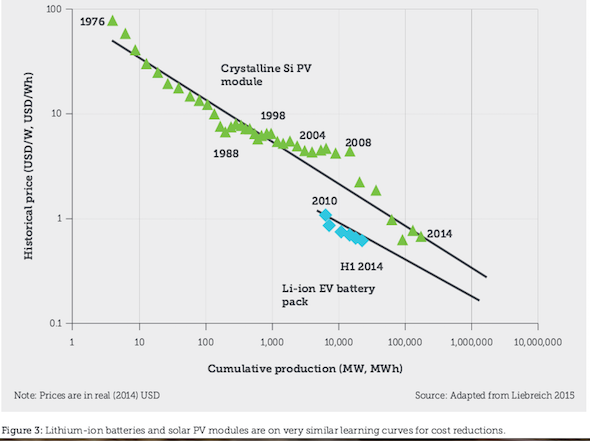 And while battery costs continue to slide – between 2007 and 2014 they have fallen by an average of 14 per cent a year – the report says adopting storage will cost households around $10,000 a system, with a payback of 10 years.
Falling battery costs would also accelerate the uptake of electric vehicles, says the report, effectively removing the key barrier blocking their uptake.
© 2015 Solar Choice Pty Ltd