Comments from within the Abbott government suggesting an agreement on the RET could come as soon as Easter have helped push prices of large scale renewable energy certificates (LGCs) to a 5-year high.
LGC's rose to $47/MWh on Tuesday – the highest price since June 2009 – based on reports that federal environment minister Greg Hunt and industry minister Ian Macfarlane were talking up the prospect of an agreement.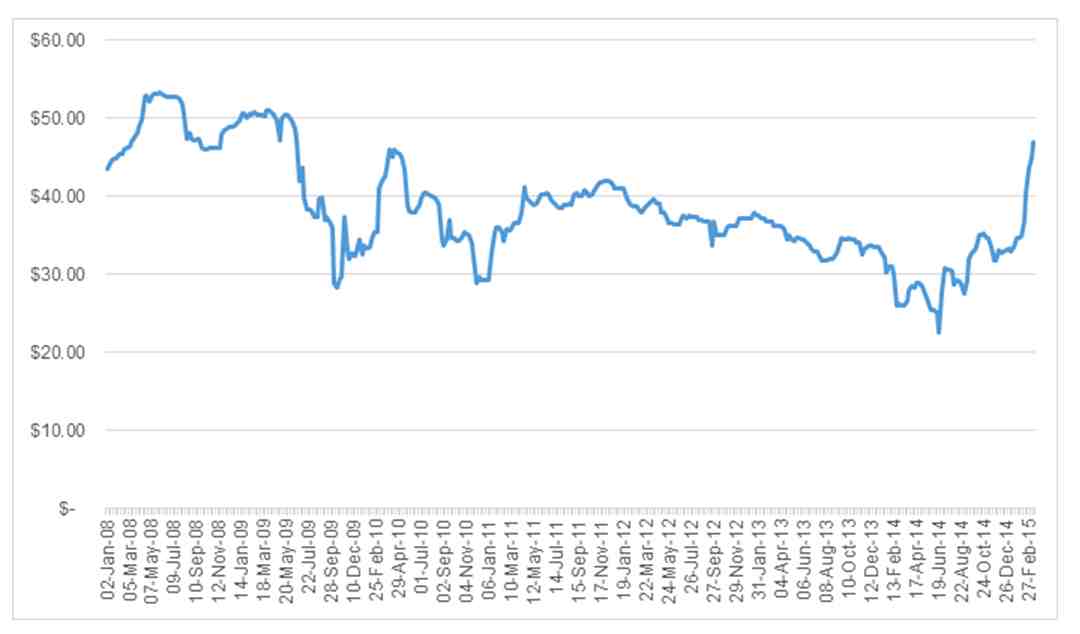 At those prices, combined with futures prices of the energy market spot prices, the best and cheapest renewable energy projects will be able to get off the ground after two years of investment stagnation.
The market response shows how desperate the industry has become for any approval at all. Pressure is coming from the unions, and the few local manufacturers, such as Keppel Prince, which constructs wind turbine towers in Portland. The wind industry is particularly keen for an agreement.
Many of the "peripheral" issues appear to have been resolved, or close to it. These include the lifting of near term targets to soak up the excess of certificates, and put pressure on retailers to lock in power purchase agreements.
The aluminium industry also appears certain to get an exemption, although it needs to know by the end of this month before its obligations are locked in for 2015/16 by the industry regulator.
Hunt argued this week that the compromise – presumably on the short term targets, the exemptions, and its move from outright abolition – means that the government has gotten "two thirds" there. Labor, which has held out for at least 35,000GWh, is under pressure to strike a deal.
Meanwhile, the share of renewable energy generation continues to trend at a two-year low, with Green Energy Markets' latest data showing a share of just 11 per cent (not including rooftop solar).
Just two new systems were registered in February, a 150kW solar system on top of the Kalgoorlie sewerage works, and another 130kW system in the same city. The 106MW Bald Wills wind farm in Victoria, which was financed before the recent capital strike, also began generating in February.
© 2015 Solar Choice Pty Ltd

Latest posts by Giles Parkinson
(see all)