The 2.3MW Mount Majura Solar Farm has now officially opened and is exporting clean energy to the ACT grid.
Solar Choice, as co-developer with Solar Fields, invested over four years of hard work and resources to navigate the project through a labyrinth of planning and development requirements. The journey involved finding solutions at numerous difficult junctures, including obtaining a ruling from the Civil Aviation Safety Authority following objections from Canberra Airport over misconceptions of glare and reflectivity.
The project's investors, Impact Investment Group, are now the owners of the site, having been engaged by Flextronics (formerly SunEdison Australia) as co-investor.
Solar Choice and our co-developers retain a 20yr revenue stream from the project.
Trina modules were used with horizontal single axis trackers from NEXTracker, with SMA inverters. Two x 1MVa transformers were used to connect into the adjoining 11kV distribution lines.
Solar Choice's team attended the opening ceremony on 6 October 2016. ACT Chief Minister Andrew Barr cut the honorary ribbon and gave a speech, as did Solar Choice's Managing Director Angus Gemmell, and CEO of Impact Investments, Lane Crockett.
Some video and photo highlights from the day are included below.
Solar Choice is delighted to have achieved this milestone, the first of a range of much larger solar farms we've developed to move towards completion over the next 18 months.
While 2.3MW is comparatively small for a solar farm, the project development experience we gained at Mount Majura has wonderfully cross-pollinated our initiatives in obtaining exclusivity on land access, planning approval, investor engagement and clearance for pre-construction conditions for the Bulli Creek Solar Farm, Whitsunday Solar Farm and Gannawarra Solar Farm, plus other large-scale sites in our growing pipeline.
Video: Solar Choice Managing Director Angus Gemmell delivers speech at Mount Majura opening
Panoramic shot of the completed Mount Majura Solar Farm
Image gallery: Mount Majura Solar Farm opening ceremony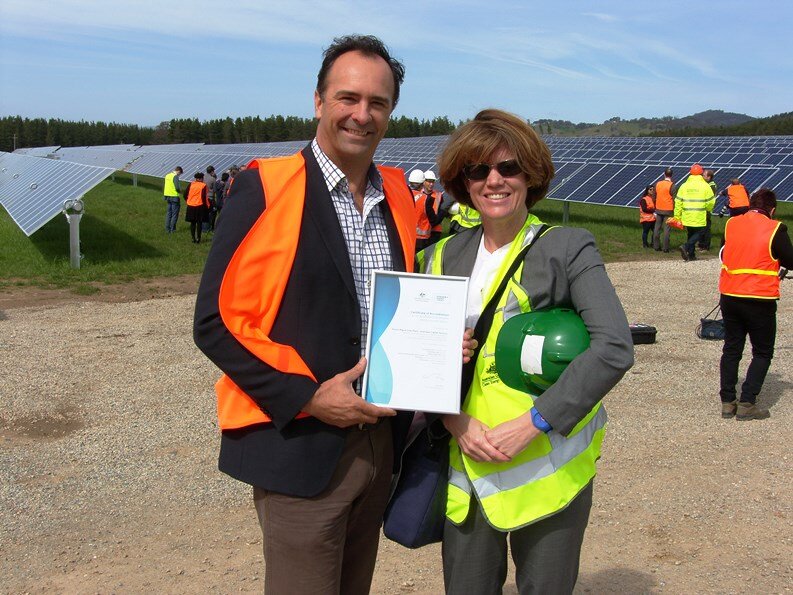 Mount Majura Solar Farm under construction
Panoramic shot of the site during construction

Image gallery of the solar farm under construction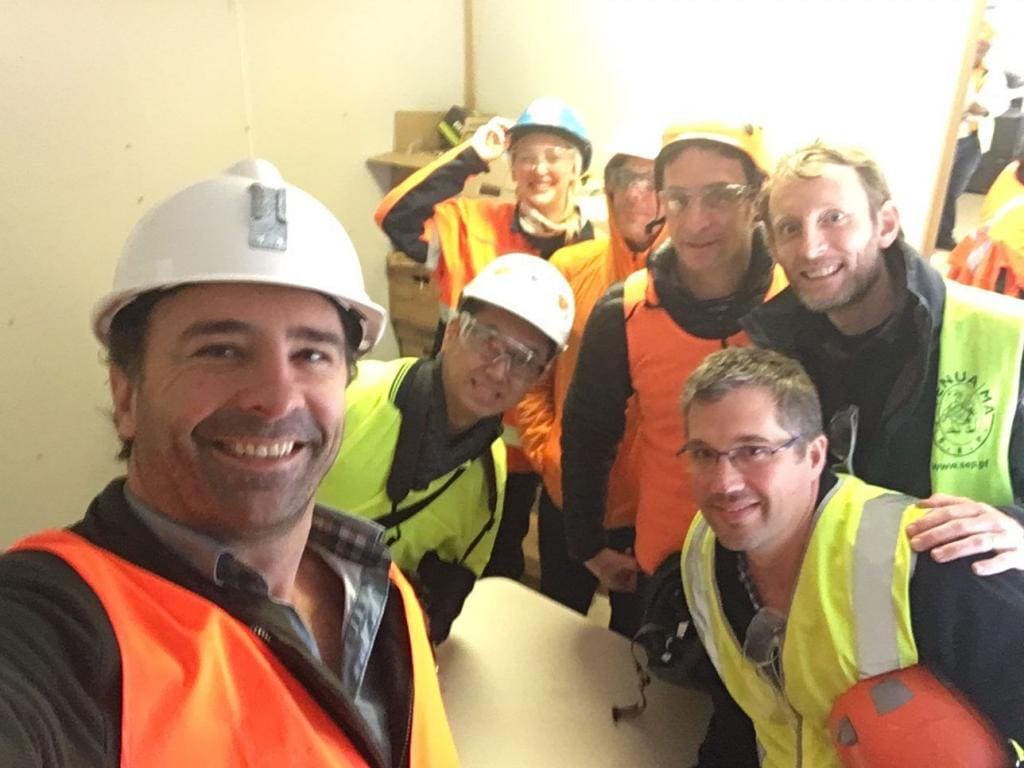 Latest posts by Jeff Sykes
(see all)