Solar Choice Commercial has brokered a 15kW solar system for Kennards Hire in Rutherford, NSW. The project is the first in a wider roll-out for the national rental chain.
Kennards Hire energy advisor Ross Lentell approached Solar Choice initially in February 2015 to obtain quotes on systems for three Kennards sites in New South Wales – Rutherford, Leumeah and Artarmon.
Ross met with the Solar Choice team at Solar Choice's Manly office to discuss Solar Choice's Tender Management Platform and to learn more about how Solar Choice could assist in moving the projects forward.
By the end of the meeting, profiles were set up on the Tender Management Platform for the first three Kennards sites and Ross was given access to them.
The Rutherford site was soon identified as the most likely to move ahead first, as 12 months of energy bills were readily available. Once the power bills were uploaded onto the Platform, Solar Choice's in-house engineer was able to to develop a business case for the client.
In the business case, Solar Choice recommended that a 15kw system would be the optimal size for meeting the client's daytime energy needs, and the client agreed. 
Solar Choice soon thereafter facilitated site inspections by two of the client's preferred installer options.
By March the client had reached a decision and selected their preferred installer through the Tender Management Platform.
The chosen system uses 60x 250W Hanwha solar panels with an ABB/Power-One inverter. 
By May the installation had been completed, and the client was extremely pleased with the results.
More Kennards Hire sites are to follow suit by going solar in the near future.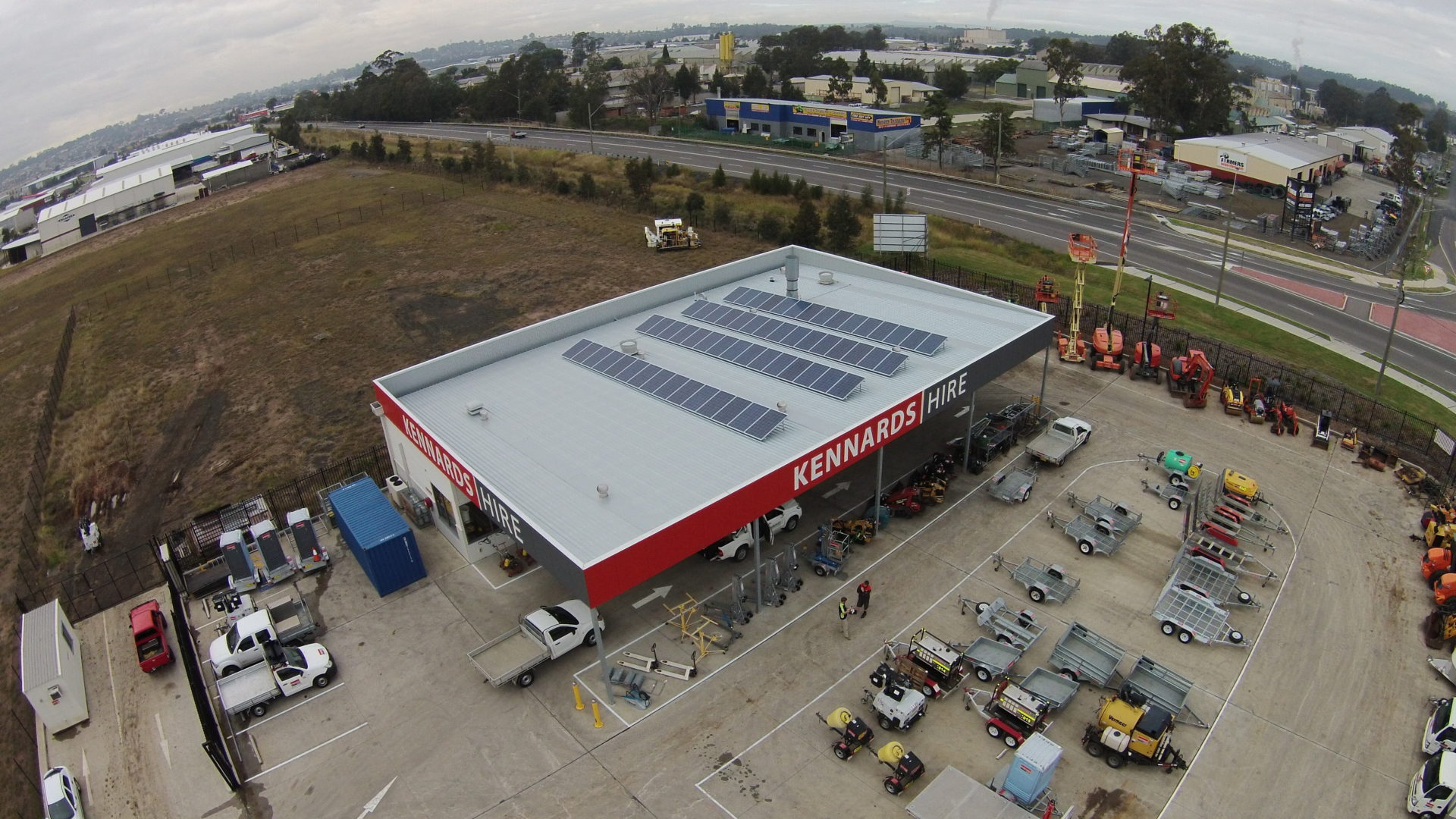 © 2015 Solar Choice Pty Ltd