Charles Sturt University is to install one of the largest rooftop solar installations in Australia for its campus in Wagga Wagga, NSW. Solar Choice managed the competitive tender for the project, which will have a peak capacity of 1.77 megawatts (MW) and will meet roughly 20% of CSU's energy demand annually. The system will be more than 500 kilowatts (kW) larger than the current Australian record holder, the 1.24MW array at Brisbane Markets (also brokered by Solar Choice).
For the first 18 months of their enquiries into the solar energy market, Charles Sturt University worked on their own to try to reach an investment decision. CSU eventually reached out to Solar Choice to impartially develop, guide and manage the tender.
Through Solar Choice's Commercial Tender Management Platform, 20 installers presented indicative bids for systems up to one megawatt (1MW) in capacity, including summaries of products, prices and warranties. This first phase allowed CSU to make their own pre-selection, and arrive at a final shortlist of four installers. Solar Choice then helped coordinate the site visit with the shortlisted entities, and co-drafted the frames of reference for the tender documents.
With this assistance, CSU was empowered to make its own informed selection as to their preferred installer.
"Solar Choice is delighted to have played a pivotal role in managing the PV tender for Charles Sturt University, and facilitating the delivery of their clean energy aspirations at scale," said our Managing Director, Angus Gemmell.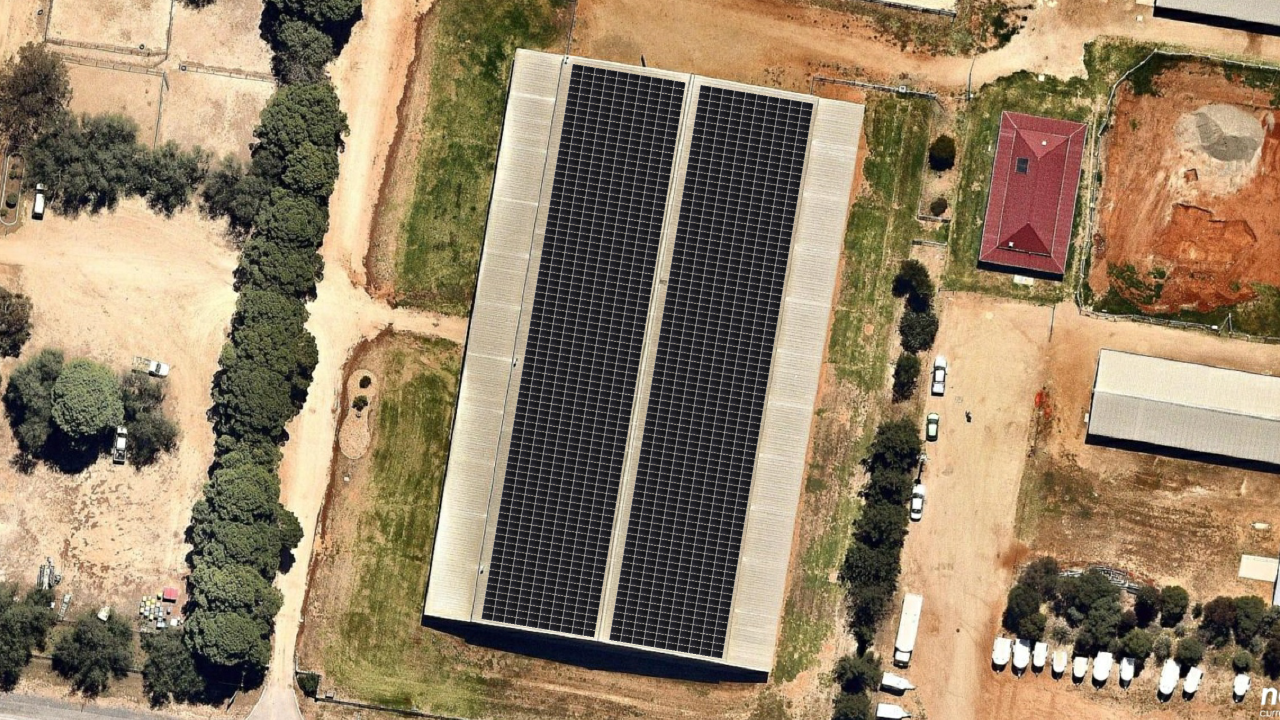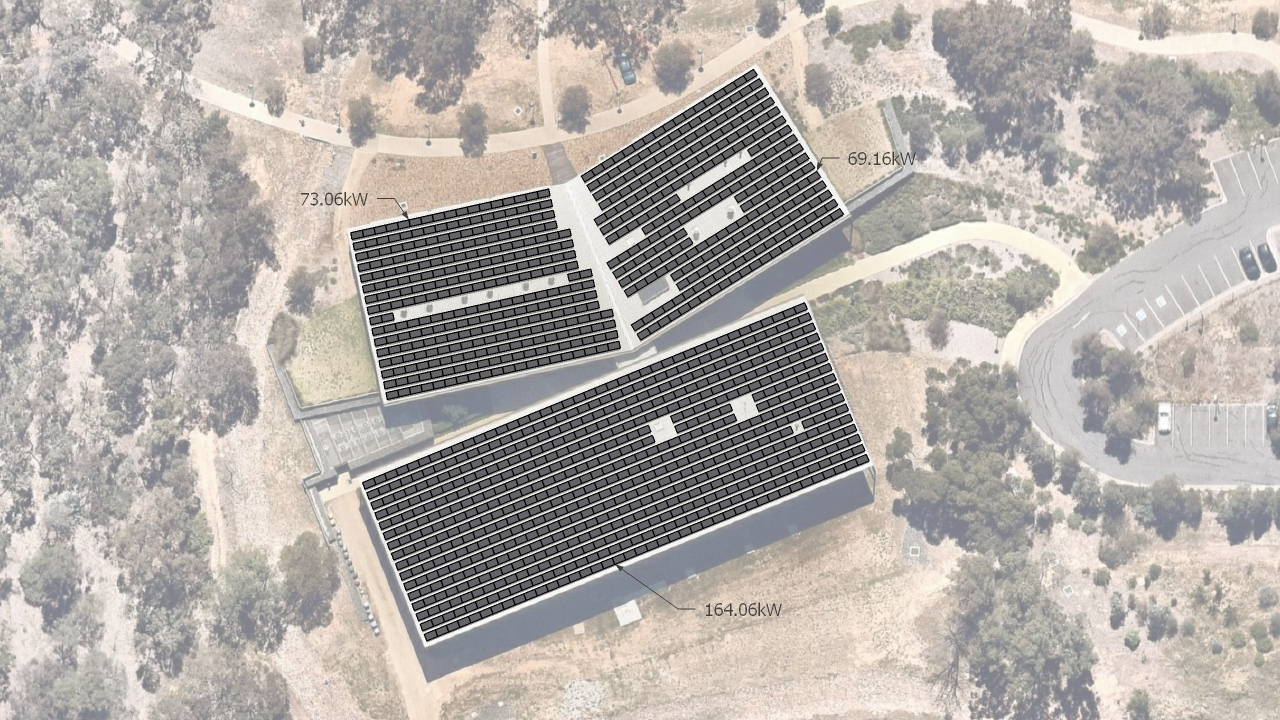 Indicative visualisations (created by Solar Choice) of various roofs that will form part of the 1.77MW solar array for Charles Sturt University's Wagga Wagga campus. The final appearance of the completed arrays will vary. (Click to enlarge.)
CSU will finance the system under a facility requiring no capital outlay on the part of the university, and savings from day one of operation.
"What is also significant is that the new system will not involve any significant capital funding by Charles Sturt University and will result in cheaper power in its first year," said CSU Green manager Ed Maher. "This is despite our existing low electricity tariffs and the absence of any unique government subsidies or grants.
"Given these early savings, I believe it marks a new phase in the financial viability of renewable energy on a large commercial scale which is another step towards a clean energy future."
The solar array is the latest progress in the University's extensive efforts to improve its environmental footprint, which include a commitment to becoming Australia's first fully carbon-neutral university.
"It will reduce greenhouse gas emissions by 2,513 tonnes CO2-e compared to conventional grid-sourced electricity, making a significant contribution to reducing the University's carbon footprint," said Mr Maher.
Construction of the project is slated to commence in March of 2017 and to be completed by July. Solar Choice looks forward to also assisting solar tenders for CSU campuses in Bathurst, Orange and Albury.
Image gallery: 1.77MW for CSU Wagga Wagga campus
Gallery of completed installation added June 2017

© 2016 Solar Choice Pty Ltd