Solar power and wind energy combined to produce nearly half of South Australia's electricity demand during the month of July – a record for a major developed economy.
Data shows that the state's wind farms produced enough electricity to meet a record 43 per cent of its power needs during July, and on occasions during the month provided all the state's electricity needs.
This contribution was boosted by the addition of the 275MW Snowtown II wind farm earlier in the month. Before that, the state's 1,200MW of wind farms had provided around 28 per cent of its electricity demand in 2012/13.
In a statement about South Australia's record month in renewables contribution, Clean Energy Council acting chief executive Kane Thornton said that it was clear that large amounts of renewable energy could be added to the system – South Australia also has 550MW of solar capacity – without the need for extra backup generation to be built.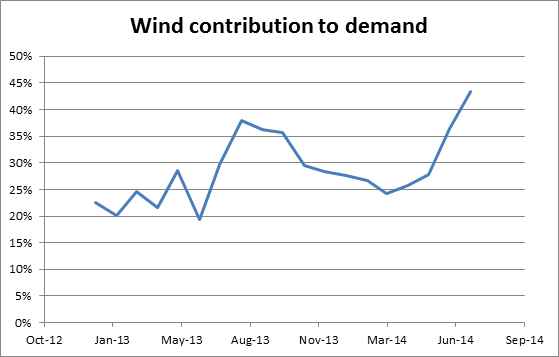 "During a short period early in the morning of 31 July, wind power met all of the state's power needs, as well as providing more than 90 per cent for large parts of 8 July," Thornton said.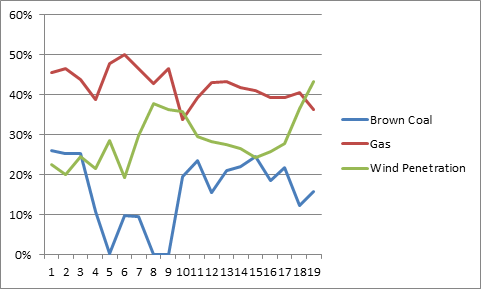 "The South Australian example shows that wind power can generate jobs and investment, as well as large amounts of renewable electricity."
But Thornton added that results like this would not be possible without the national Renewable Energy Target, which is currently under review. "Approximately $15 billion of additional investment will be generated by the policy if the scheme if left as it is currently legislated," Thornton said.
© 2014 Solar Choice Pty Ltd

Latest posts by Giles Parkinson
(see all)