Tindo Solar, the South Australia-based company that lays claim to the title of 'Australia's only solar panel manufacturer', has recently begun shipping orders of solar panels to India. If all goes well with these initial shipments, the company plans to ship more not only to the sub-continent, but to other countries across the Asia-Pacific region as well.
Although the initial orders are small–the second was only 8 panels for a small demo system for a farm owner's property in Hyderabad–they could be followed by additional, larger orders including a 288 kilowatt (kW) system and a 1 megawatt (MW) solar farm further down the line, the company says. The initial demo system, in addition to powering the home of the farmer who ordered it, will also be used to collect data on the performance of Tindo's modules in the local climate, which is akin to the hot and sunny conditions that Tindo's Karra 250 modules were designed to perform in. This data will be used to further fuel demand for Tindo's products.
Since launching its manufacturing plant in early 2012, Tindo has sold out several orders of its panels and expects that the same will happen again this year. The company sees the key to its growth, however, in overseas markets with aspirations to eventually export to China, but a more immediate eye on opportunities in India. Richard Inwood, Tindo's Manager for People and Business, has said that the company has seen considerable interest from the Indian market thanks to positive associations with the 'Australian-made' label there and the fact that India's solar industry has been booming on the back of strong government incentives. Although there are lots of products on the market in India, it's hard to separate the wheat from the chaff. The Australian brand, however, is strong: "The demand for Australian and fear of what's quality and what's not is driving interest in Australia manufactured," he said.
Mr Inwood also says that the South Australian and federal governments have both expressed interest in supporting Tindo in its vision to become a regional solar panel exporter as part of a strategy to grow high-tech manufacturing jobs. He notes that if just 20% of Australia's panels were produced domestically instead of imported, Tindo would be able to create 600 manufacturing jobs.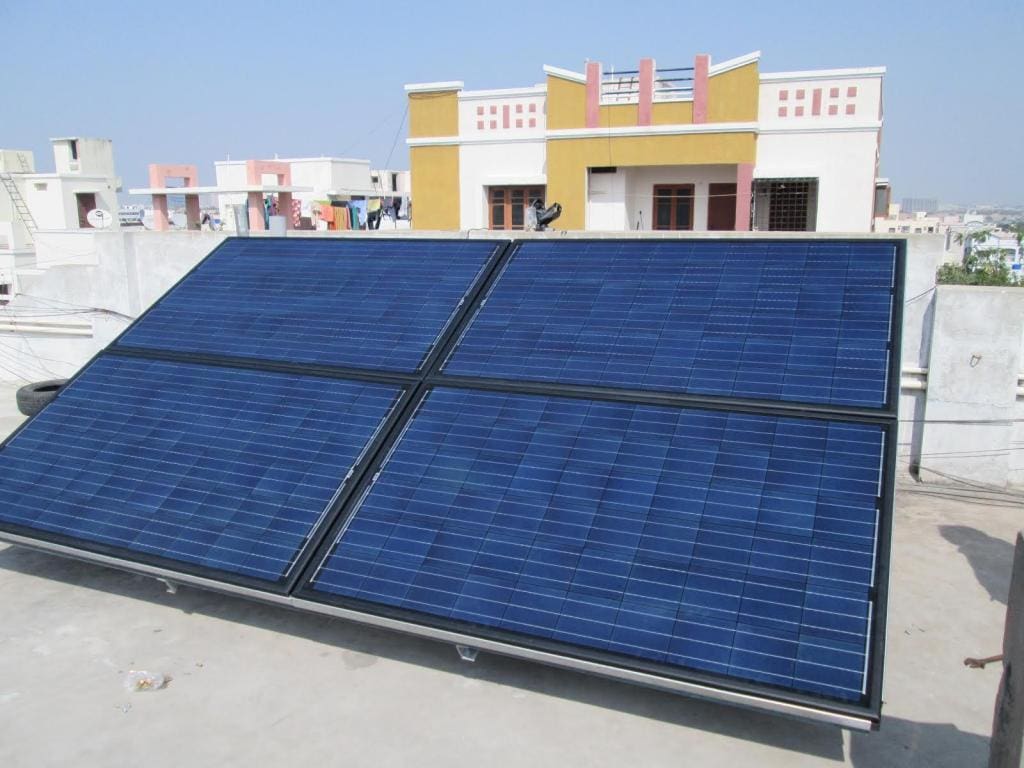 The demo plant installed in Hyderabad. (Image via Tindo Solar.)
© 2014 Solar Choice Pty Ltd