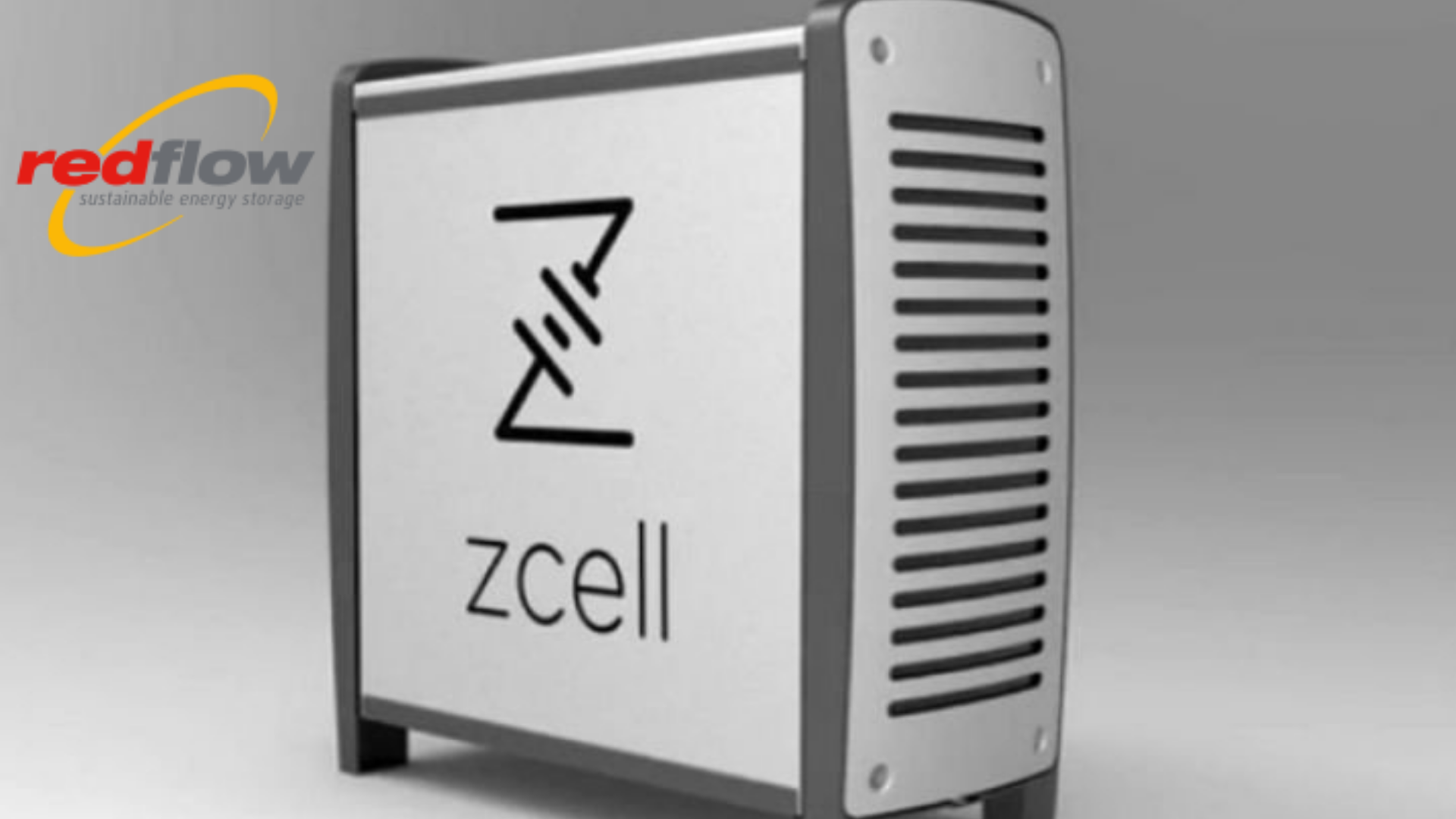 RedFlow's ZCell battery is currently one of the most talked-about battery storage products on the Australian market. Slated to be available in Australia in the very near future, the battery has significant advantages over most of the other products on the market – and it sure to appeal to the tech-happy 'early adopter' market despite its price point (which – though high – is in the ballpark of its competitors). As time goes on and battery prices come down, the ZCell's appeal is almost certain to spread to a mass market thanks to its unique warranty structure and resistance to operational wear-and-tear.
What is RedFlow's ZCell Battery?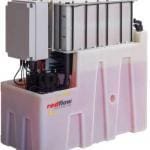 With a usable energy storage capacity of 10 kilowatt-hours (kWh), the ZCell is RedFlow Limited's first battery aimed at the residential market. It is based on the company's zinc bromine flow battery technology, a stationary battery type which has hitherto been deployed mainly for commercial and larger-scale applications. In creating the ZCell, RedFlow has put an aethetically appealing shell on its battery units. The company expects their unit to compete directly with Tesla's Powerwall.
"ZCell breaks many of the rules that apply to legacy batteries, making it ideal for the home market," said Simon Hackett, RedFlow's executive chairman and its largest shareholder.
"ZCell lets you discharge 100 per cent of its total stored energy every day, whereas other battery types can require a significant amount of their underlying storage capacity to be locked out to prevent battery damage and to extend battery life. ZCell is a unique flow battery that loves to be fully charged and discharged daily."
"We have got a better technology for stationary storage," Hackett told RenewEconomy in an interview. "Tesla will sell a hell of a lot of Powerwalls. But it's not a matter for them to lose or for us to win."
What's a Flow Battery?
Flow batteries are a type of chemical energy storage device, much as lead and lithium batteries are. You can read more about how flow batteries work here.
What are the Advantages of Redflow's ZCell Battery?
RedFlow's Zcell solar battery has a number of features that make it stand out over other home battery storage products available on the Australian market:
No electrolyte degradation. The ability of the ZCell to hold a charge does not degrade over time, because the electrolyte does not break down with use (as happens in most other non-flow chemical batteries). This means that one battery cycle will consist of the charge and discharge of 10kWh of energy (minus efficiency losses).
100% depth of discharge. Some batteries have a nameplate capacity that does not line up with thier 'usable capacity' – for example, a lead acid battery bank with a nominal capacity of 10kWh may only have an allowable depth of discharge (DoD) of 40% – meaning that only 40% of the energy stored can be used. (This, by the way, is why we recommend that you always look for 'usable capacity' figures when purchasing a battery bank.)
A warranty on lifetime 'energy throughput' warranty. Other batteries frequently have warranties covering either cycle life (e.g. 3,000 cycles) or their lifespan (e.g. 10 years). The problem with putting a warranty on cycle life is that not all cycles are created equal – the amount of energy associated with one battery cycle can decline over time (e.g. 10kWh/cycle for the first 1000x cycles, but only 5kWh/year for the last 1000x warrantied cycles). Similarly, a time-based warranty on a battery (e.g. 10 years) doesn't mean much if you get significantly less energy out of the battery bank by the end of its life (if you run a ZCell full-cycle every day for 10 years, you'll get 36,500kWh). RedFlow instead guarantees that you wil get 36,500kWh of energy throughput over the course of 10 years with no electrolyte degradation. This means that you can count on the ZCell to deliver at least 10kWh per day for 10 years, or if you cycle the battery twice per day (for energy arbitrage), until you hit 36,500kWh of energy throughput – whichever comes first. This is possibly the most compelling point of difference for the ZCell.
Relatively safe electrolyte. While it wouldn't be advisable to drink or take a bath in the ZCell's zinc-bromide electrolyte, it is inherently safer than lithium or lead batteries – especially thanks to the fact that the electrolyte solution is in large part composed of water. That being said, the battery's electrolyte should never come outside the battery in normal operation. The electrolyte is non-flammable and can also be recycled.
Compare quotes from up to 7 installers in your area now.
What Else do I Need to Use a ZCell Battery in my Home?
A ZCell does not operate in isolation, but is rather part of your whole solar PV system. Included in the ZCell package are the battery itself and the battery management system (BMS), but there all the other components of your system will come from other manufacturers (and brought together by the company who installs your system). These include:
An inverter. Currently, the ZCell is compatible with select Victron inverters, but other compatible makes are to be announced soon.
Solar panels*. These are likely already on your roof if you have a pre-existing system. The ZCell can either be retrofitted onto your existing system (if you have one) or installed to work alongside a brand new solar PV system. (*Technically, you don't need solar panels to install a ZCell if your aim is to undertake tariff arbitrage or demand charge management, but being a solar site, we imagine you'll probably have/want solar panels to go along with it.)
Communications equipment. This could be included in your inverter – communications equipment will enable you to track how energy flows between your solar panels, battery and home's appliances throughout the day.
How Much Does the Redflow ZCell Battery Cost?
RedFlow anticipates that their ZCell units will retail for $17,500-$19,500, fully installed. Ultimately, however, the Redflow Battery price tag will be set by the company that sells it to you. RedFlow does not sell direct to customers; the ZCell is available only through approved installation partners.
This means that you can shop around to ensure you get the best deal on a ZCell system – and we can help you. Fill out the Quote Request form to the right of this page to see if installers in our network are offering the ZCell in your area (choose 'battery storage only' if you have a preexisting solar system).
Read About Home Battery Government Schemes Across Australia
South Australia, New South Wales, Victoria, and Australian Capital Territory all currently have a home battery scheme in place.
The South Australian Home Battery Scheme enables eligible South Australian residents to receive up to $4,000 per installed battery.
The New South Wales Home Battery Scheme offers an interest-free loan up to $9000 for eligible households looking to install a solar battery.
The Victorian Government under the Solar Homes Program provides to those eligible, a maximum discount of $4,174 off the battery sale price. The next release of battery rebates is on the 2nd of September 2020.
The Australian Capital Territory Government under the Next Generation Energy Storage program provides a rebate of $825 per kilowatt (kW). An average household with a 5kW system would be eligible for approximately $4,000.
Read more product reviews from Solar Choice
Compare quotes from up to 7 pre-vetted installers in your area now.
Since 2008 our knowledge and sophisticated software has allowed over 300,000 Australian households and businesses to make a well-informed choice on their solar & battery installer.