Flow batteries are the promise to play a key role in the future as they are a more environmentally sustainable alternative to the current lead acid and lithium ion technologies. Flow batteries provide the opportunity to increase the accessibility and affordability of renewable storage.
What Is a Flow Battery?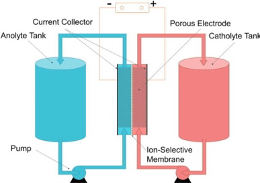 Essentially, a flow battery is an electrochemical cell. Specifically, a galvanic cell (voltaic cell) as it exploits energy differences by the two chemical components dissolved in liquids (electrolytes) contained within the system and separated by a membrane to store or discharge energy. To produce the flow of electric current, ions are exchanged between two electrolytes this occurs through the membrane while both liquids (electrolytes) circulate in their own respective space.
Energy storage is the main differing aspect separating flow batteries and conventional batteries. Flow batteries store energy in a liquid form (electrolyte) compared to being stored in an electrode in conventional batteries. Due to the energy being stored as electrolyte liquid it is easy to increase capacity through adding more fluid to the tank.
Under solar power applications, the solar energy would recharge energy stored in the electrolytes in each tank as it is pumped through past the electrodes. One advantage of flow batteries is that they can also be immediately "recharged" by replacing the spent liquids in the tank with energised liquid.
The volume of liquid electrolyte determines the battery energy capacity, with the surface area of the electrodes determining the battery power – so typically flow batteries are quite large and heavy!
Types of Flow Batteries
Quite a number of different materials have been used to develop flow batteries . The two most common types are the vanadium redox and the Zinc-bromide hybrid. However many variations have been developed by researchers including membraneless, organic, metal hydride, nano-network, and semi-solid.
Compare quotes from up to 7 installers in your area now.
Vanadium Redox Flow Battery
Vanadium is a hard, malleable transition metal more commonly known for its steel-making qualities. Redox, which is short for reduction oxidation, utilises a vanadium ion solution that can exist in four different oxidation states to store energy. This creates one electroactive element, enabling the current circulation.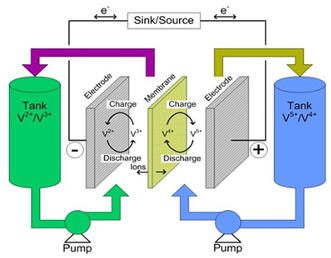 Major manufacturers of Vanadium Redox Flow Batteries
– VSUN Energy in Australia
– Avalon Battery, Vionx, UniEnergy Technologies and Ashlawn Energy in the United States
– Rongke Power & Prudent Energy in China
– Sumitomo in Japan
– redT in Britain
StorEn Technologies a small company in the United States that is in the market for smaller (residential) vanadium redox flow batteries. With VSUN Energy planning to launch a residential vanadium redox flow battery in Australia this year.
The vanadium redox flow battery is generally utilised for power systems ranging from 100kW to 10MW in capacity, meaning that it is primarily used for large scale commercial projects. These batteries offer greater advantages over alternate technologies once they are deployed at greater scale. As they often require large amounts of space, they have been proposed as an ideal battery technology to provide continuous and backup power to the grid.
Zinc-bromine Flow Battery
The Zinc-bromine flow battery is the most common hybrid flow battery variation. The zinc-bromine still has the cathode & anode terminals however, the anode terminal is water-based whilst the cathode terminal contains bromine in a solution. Zinc metal is plated on the anode terminal creating a charge by forming the electrochemical stack which stores energy. This zinc metal is oxidised during discharge, two electrons are released to the cathode to facilitate the soluble bromide ions. The generated electric current increases the zinc-ion and bromide-ion concentration in both terminals.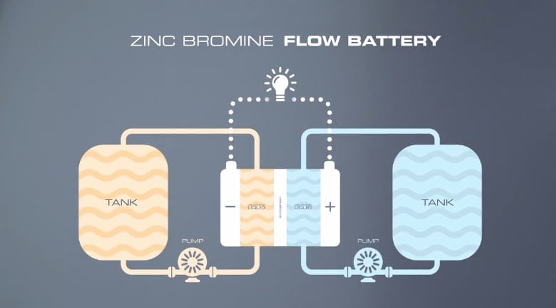 Major Manufacturers
– RedFlow Limited in Australia
– EnSync & Primus Power in the United States
– Smart Energy & ZBEST Power in China
Zinc-bromine Gel Battery
The Zinc-bromine gel battery is an evolution of the Zinc-bromine flow battery, as it has replaced the liquid with a gel that is neither liquid nor solid. The battery is more efficient as the gel enables the ions to transport quicker. This increases the battery life, decreases the charging time, and the gel enables the battery to be portable, unlike typical Zinc-bromine flow batteries. Due to the materials used the battery is more sustainable and cost-efficient than a typical lithium ion battery.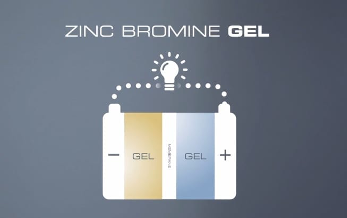 Gelion ENDURE, the first Zinc-bromine gel battery was invented at the University of Sydney by Professor Thomas Maschmeyer, which was launched in 2019. They were first used to power mobile light towers at the University of Sydney. The battery is in essence, a stack of small discs that can be added together to form a bigger battery.  Gelion is focused on entering the market as an innovative battery alternative for primary energy generation. With mass manufacturable designs and pilot deployments aimed to commence in 2020.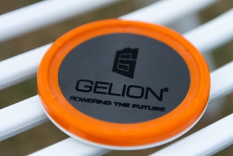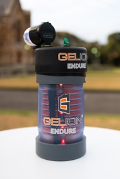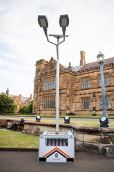 Lithium Ion Batteries vs Flow Batteries
Lithium ion batteries are the most common type of rechargeable batteries utilised by solar systems and dominate the Australian market. As the below comparison table shows lithium ion batteries are still the economical battery choice. The company VSUN Energy don't currently have a residential Vanadium redox flow battery option. Although, it isn't far away as VSUN Energy is working with manufacturers to provide a product in 2020. The table can't show the impact on the environment these batteries have.
Comparison of Flow Batteries available in Australia
Vanadium redox flow battery

(Commercial)

Zinc-bromine flow battery

(Residential)

Lithium ion battery

(Residential)

VSUN Energy CELLCUBE FB 10-100
Redflow ZCELL
Tesla Powerwall 2
AC/DC Voltage (nominal)
DC 48V
DC 48V
AC 230V
DC-DC Efficiency
85%
80%
90%
Cost
Contract Dependent
~$18,000AUD
~$12,000AUD
Useable Capacity
100kWh
10kWh
13.5kWh
Power
10kW
5kW peak 3-3.3kW continuous
7kW peak / 5kW continuous
Depth of Discharge
100%
100%
100%
Weight
7-14 t
290 kg
114 kg
Dimensions

L x W x D

4660mm x 2420mm x 2200
1160mm x 1026mm x 486mm
1150mm x 753mm x 147mm
Warranty
Contract Dependent
10 years
10 years
Redflow ZCELL Advantages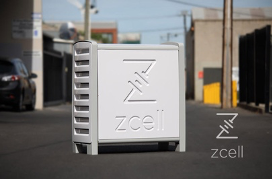 Storage capacity never declines
100% recyclable
Very low fire risk
Redflow ZCELL Disadvantages
Lower efficiency than lithium ion batteries
Typically, only suitable for outdoor installation
Size
Expensive
Tesla Powerwall 2 Advantages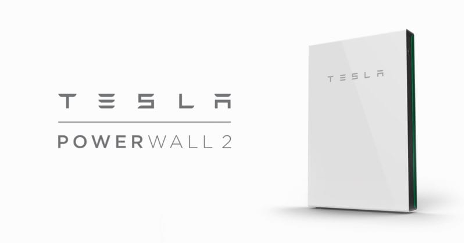 Higher energy density
Low maintenance
More efficient
Tesla Powerwall 2 Disadvantages
Storage capacity declines
Harder to recycle
Potential fire risk
Compare quotes from up to 7 pre-vetted installers in your area now.
Since 2008 our knowledge and sophisticated software has allowed over 300,000 Australian households and businesses to make a well-informed choice on their solar & battery installer.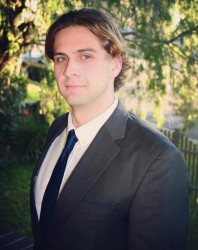 Latest posts by Jack Boutchard
(see all)