A couple of months ago I was invited by the local council of Ryde, NSW to give a presentation about the state of the market for solar & batteries in Australia. Ryde City Council has some great sustainability initiatives, including a free Home Waste & Sustainability Advisory Service, which includes a home audit for people who live in the council area.
The presentation happened last night (20 Sept 2017), and in addition to sharing the slideshow file with the attendees I thought I'd also share them with our readers.
All in all there were about 200 people in attendance, just over 2/3 of whom already own solar – and at least one of whom already has a battery bank installed. There was an engaging Q&A session that took place after the talk, and I like to think that many of the folks who came walked away feeling like there were in a much better position to make a decision about whether solar and/or batteries are a good option for them.
The slideshow can be viewed and downloaded here.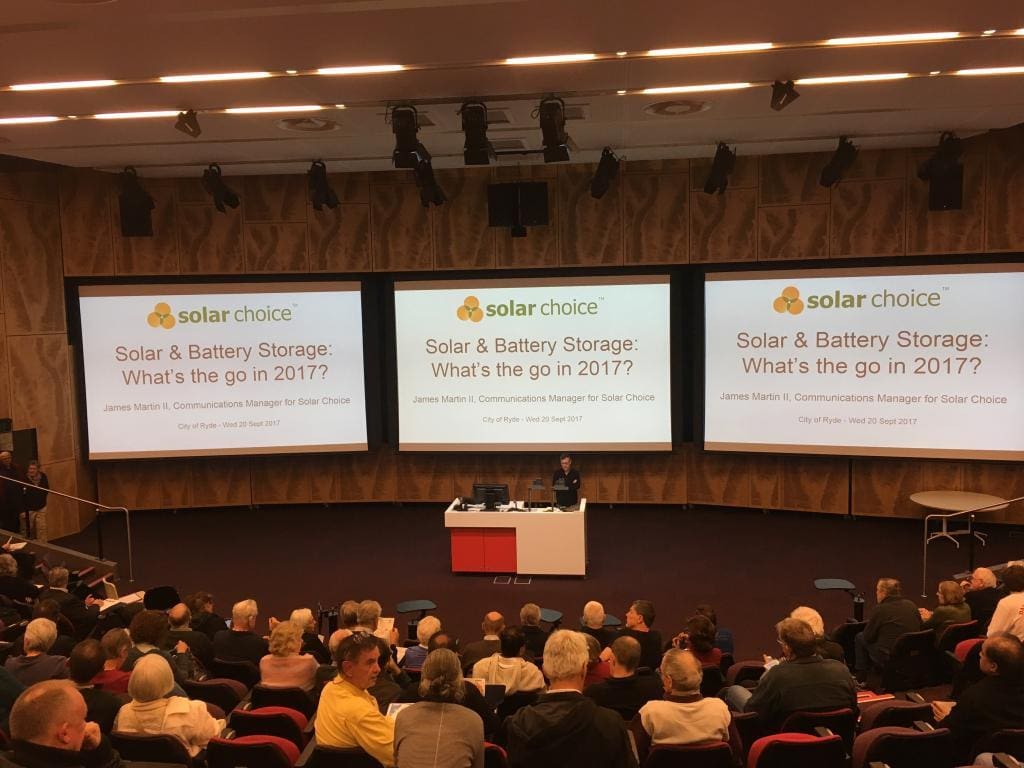 Get a free, instant solar & battery quote comparison
Compare Solar & Battery Quotes
© 2017 Solar Choice Pty Ltd

Latest posts by James Martin II
(see all)