Solar Choice published a new tool that aims to make Australia's nascent battery storage market a bit easier to navigate. With dozens of products now available throughout the country but still no broadly-used, standardised way to talk about battery value, we have put together a Battery Storage Product Lifespan Comparison Tool.
The tool, which is the newest addition to our Solar & Storage Calculator Resource Library, allows you to choose from a list of over 30 battery storage products to quickly and meaningfully compare the lifespan and value of up to five options. Included for each product are values for its lifetime energy throughput, and energy throughput per kilowatt-hour (kWh) of capacity. The tool intermingles 'battery only' solutions with battery cabinets as well as all-in-one products (which usually include inverters & cabling).
We feel that energy throughput is the best way to talk about battery value, but unfortunately only a handful of the growing range of battery products out there mention this figure in their product spec sheets or warranty documents. Where not available, we've calculated this number for ourselves based on the products' warranty periods, warrantied cycle life and 'end of life' retained capacity of the battery.
Where available, we have included indicative pricing details which are automatically filled into the form when a product is selected, but users are also able to manually enter in pricing details themselves.
Based on the pricing entered, the calculator will automatically generate a 'levelised cost of storage' output for each product – arguably the best indicator of a battery's lifetime value, and certainly more useful than the $/kWh terminology ordinarily used to discuss battery storage prices. The results are colour-coded to show which products potentially offer the best value based on their specifications and price.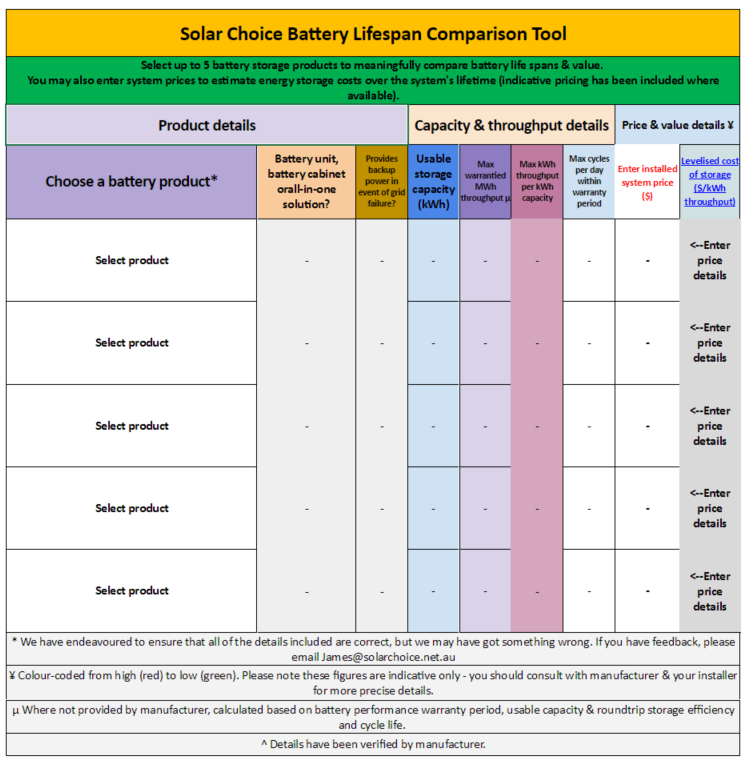 Users can also scroll through, sort and filter the full list of products, which contains further product details, plus links to spec sheets and warranty documents.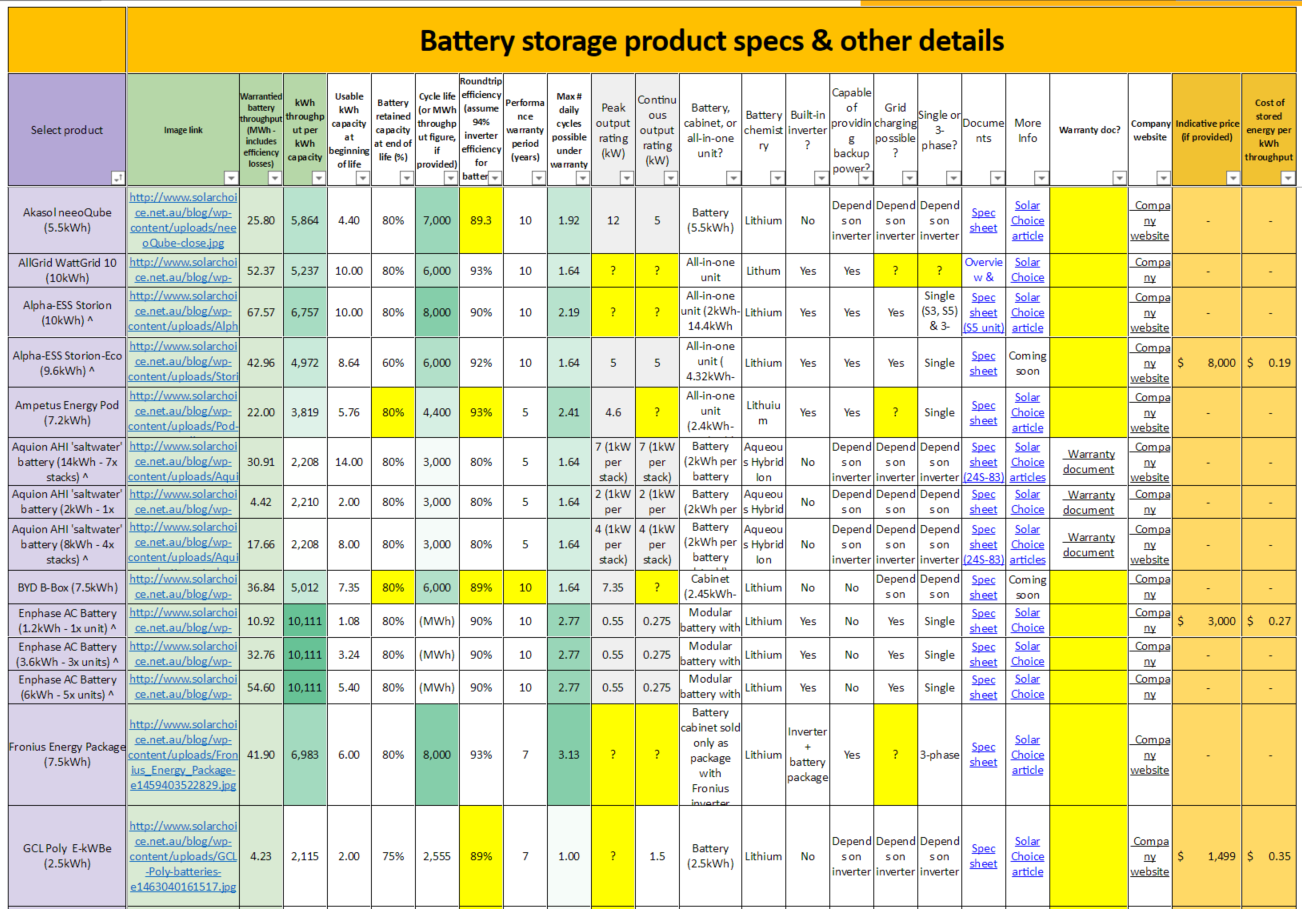 The list will be updated as products enter and leave the market and as specifications and warranty details are updated.
Compare solar & battery storage pricing from installers in your area. Fill out the Quote Comparison Request form to the right of this page.
© 2016 Solar Choice Pty Ltd

Latest posts by Jeff Sykes
(see all)