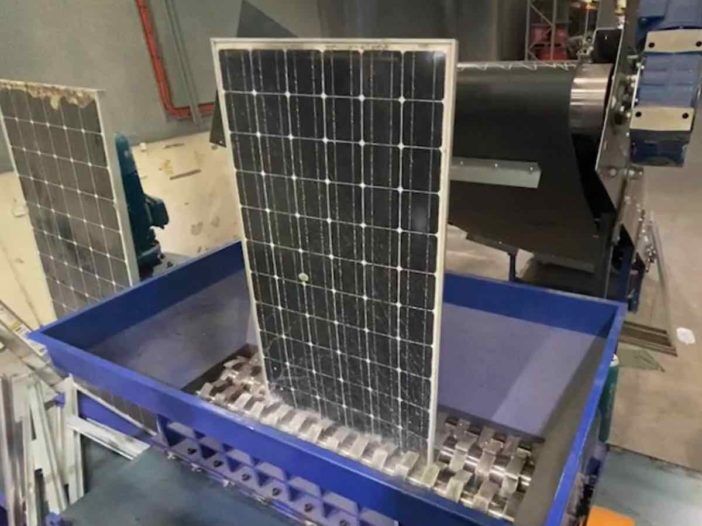 Federal environment minister Sussan Ley has made good on her promise to put the solar industry "on notice" for the establishment of a nationwide solar panel recycling scheme, setting a deadline for the task of less than 12 months' time.
The June 2022 deadline was issued in an official statement from the minister on Tuesday night, following the tabling of the federal government's latest Product Stewardship list in Parliament on Tuesday.
The media release repeated the minister's Press Club assertion that Australia's world-leading solar success story loomed "as a landfill nightmare" if the problem of dealing with panels at the end of their lives was not addressed.
The statement also claimed that "previous submissions" from industry had "lacked a cohesive, coordinated and sustainable approach," while at the same time conceding that solar panels had "languished" on the government's own priority list for six years.
"It is time for the industry to step up and address the issue of waste either stockpiling or ending up in landfill, and today I have given them a deadline of mid-2022 to do that," the minister said.
The statement prompted a swift response from the Clean Energy Council, which said it was "frustrated" with the federal government's approach, considering it had walked away from the CEC's efforts at coordinating a way forward on recycling and product stewardship.
"We would welcome a joint approach from the federal government and we remain ready, willing and able to work in partnership with them on this significant issue," said CEC chief executive Kane Thornton.
The complaint mirrors comments last week from fellow peak renewables body the Smart Energy Council, which said it, too, had presented the federal government with a comprehensive proposal for a national solar stewardship scheme, only to have it rejected, with no alternative proposed.