Solar Choice is in the process of organising a Solar Community in Townsville, Queensland. Residents of the Townsville area are encouraged to take advantage of a special bulk discount rate on solar power systems by putting forward the local community's collective bargaining power. Solar Choice has experience running Solar Communities for other regional areas throughout Australia and in Queensland–in particular around Gympie, Bundaberg, and Hervey Bay. We are able to negotiate with a range of local, regional, and national installers to broker the best possible deal for members of the local community. Inquire about getting solar power and how to become part of the Townsville Solar Community today!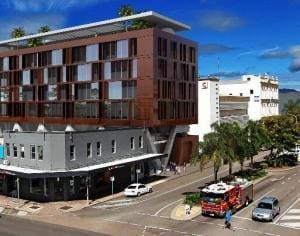 Solar City Townsville is already fertile ground for solar power
Townsville, as one of Australia's 7 Solar Cities, is already home to a number of solar power-oriented projects. The aim of the Solar Cities program is to encourage the reduction of wasteful energy usage, promote solar energy usage and cut greenhouse gas emissions through a number of initiatives funded by the Australian federal government. These initiatives are collaborations between Citisolar (Townsville City Council's community capacity building program) and businesses partners to realise the potential that solar power offers areas with abundant sun such as the Queensland coast. The Solar Cities project has funneled government investment money into a number of showcase development projects, such as the Rocky Springs and Riverway residential developments, which showcase how energy efficiency can be used in conjunction with solar power, and the greent project, an environmentally sustainable building on display in the Townsville CBD.
Townsville already has the title of Solar City in name, and with 300 days of sunshine per year and 5.3 megawatts of solar already installed, it stands a good chance of becoming a Solar Capital as well. It makes perfect sense for residents to take advantage of their beautiful city's most abundant natural resource and go solar.
What is the Townsville Solar Community, and how will I get a discount on solar power?
The Townsville Solar Community is a group of Townsville residents who pool their collective bargaining power to in order to get discounted rates on solar power systems from installers in the region. Solar Choice will enter negotiations with a number of solar power installers to narrow down the choices to the installers who are able to offer the best combination solar power system components and prices. The installers who will comprise the network in the end will be a combination of local and national installers, and each individual household will be able to select from these which installer and system is most appropriate for their needs.
Solar communities are not always a readily available option for regional areas, which have a much smaller number of solar energy system installers than more densely-populated urban centers tend to do. Some Queensland solar installers may charge travel fees when called out for one-off installations, and prices may be higher due to the lack of competition between installers. With the establishment of a Solar Community, however, these hurdles will be overcome as greater numbers make it more worthwhile for solar installers to travel the distance.
Interest in the Townsville Solar Community
To date, a number of Townsville residents have been in touch with Solar Choice about the Townsville Solar Community, and the level of interest is high. To register your interest, please contact Townsville Solar Community Organiser Tom Chapman (tom@solarchoice.net.au) to express your interest in the community.
Solar Power in Townsville: Federal Solar Rebate Discounts and Credits
Townsville (postcode 4810) is located in the Renewable Energy Certificate zone 3. Its location in this zone determines how big a discount will be allocated under the Federal Solar Rebate and Solar Credits Schemes.
Explained in brief, the Solar Rebate scheme is a Federal Government program under which large polluting entities (such as coal-fired power plants and steel mills) are legally required to buy and submit to the government a set number of Renewable Energy Certificates (RECs), also known as Small-scale Technology Certificates (STCs) to offset their carbon emissions. STCs are created every time an eligible small-scale generation unit (such as a solar power system) is installed. The owner of the system may sell these credits to their installer for an upfront discount on their system, or hold on to them to sell them later. As they are sold on an open market, the price of STCs fluctuates with supply and demand.
The Solar Credit Scheme multiplies the number of STCs applied to the first 1.5kW worth of a system's capacity by 3. All the capacity installed above 1.5kW will receive STCs as they are normally calculated–1 for every megawatt-hour of electricity expected to be generated over a 15 year 'deeming' period. (For more information, please see our Solar Rebates and Credits page.)
Number of RECs/STCs per system size (approximate)

| | | | | |
| --- | --- | --- | --- | --- |
| Solar System Size | 1.5kW | 3kW | 5kW | 10kW |
| REC/STC allocated | 93 | 124 | 165 | 269 |
| Discount applied* | $2697 | $3596 | $4785 | $7801 |
*Based on STC price of $29
Queensland Solar Bonus Feed-in Tariff makes solar energy a good investment for Townsville
In addition to federal rebates, Townsville residents will able to benefit from the state's Solar Bonus Feed-in Tariff scheme. The Queensland Solar Feed-in Tariff offers the greatest returns on grid-fed solar in Australia at the moment–44c/kWh. This is nearly twice as much as the next best rate offered by Victoria–25c/kWh. The Queensland Solar Bonus Scheme is not scheduled to end anytime soon, but state a state legislative assembly election may be held anywhere between the end of 2011 and April or June 2012, and if there is a swing away from the current Labour party rule, the solar feed-in tariff may be repealed. (Read about the eligibility criteria for the Queensland Solar Bonus Feed-in Tariff Scheme.)
Electricity prices in Queensland are also expected to rise in the near future, making solar an attractive option for planning home finances, especially under the 44c/kWh feed-in tariff. When one considers that the current domestic price for electricity under Tariff 11 Domestic is 22.759c/kWh, it's clear that that the rates currently offered by the government for grid-fed solar power is an opportunity not to be missed.
Further information:
Read about the price of solar PV systems in Townsville
Read more about the Townsville Solar City program
Read more articles about Solar Power in Queensland
For more information about joining the Townsville Solar Community, please fill out the Solar Quote Comparison form to the right of this page, call us on 1300 78 72 73, email the Townsville Solar Community organiser Tom Chapman (tom@solarchoice.net.au) with the subject line "Townsville Solar Community".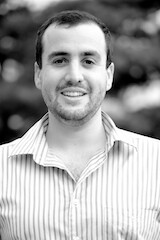 (Top image via Wikipedia)

Latest posts by James Martin II
(see all)