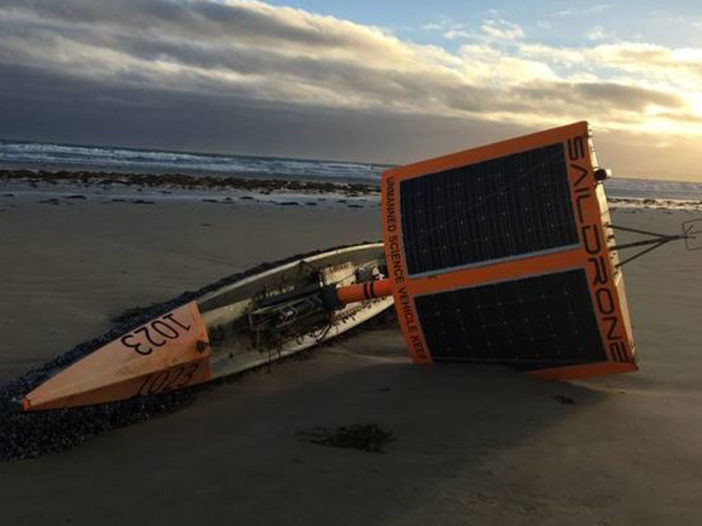 A wind and solar-powered research drone that went missing 18 months ago has washed up on a beach in Victoria, putting an end to two mysteries.
The first mystery was the fate of the floating research drone, launched as one of three from Bluff in New Zealand by California-based company, Saildrone, back in 2019.
Contact was lost with the drone, named SD 1023, as it attempted to navigate an ice pack somewhere between Antarctica and Cape Horn in late 2019, potentially striking an iceberg and disappearing from communications. The drone appears to have drifted on its own for 18 months, before finally washing ashore west of Wilson's Promontory.
The second mystery revolved around the identification of the "Unidentified Floating Object," which involved the investigation skills of the Waratah Bay Marine Rescue (MSAR) and the Victoria Police.
After searching for "signs of extra terrestrial life" the MSAR members eventually discovered that the owner of the craft was Saildrone, and that its purpose had been to sail around Antarctica researching krill numbers.
Powered by wind and solar generation, Saildrones are equipped with advanced sensors and AI technology, allowing them to operate at all times of the year and obviously able to navigate some of the ocean's most dangerous conditions.
The 450-kilogram drone is now resting in a local farmer's paddock, with Saildrone said to be "absolutely ecstatic" that it has been recovered, and hopeful that some of the data it has collected might be able to be retrieved.