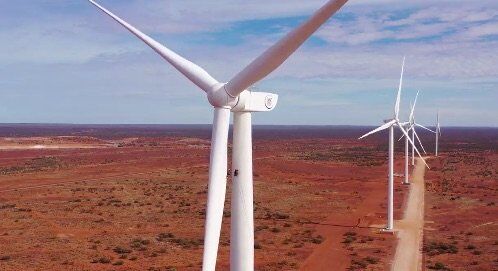 A new report has shown that large-scale solar PV and onshore wind are now the cheapest form of new-build energy generation across two-thirds of the world's population.
The BloombergNEF report reveals that in just the last six months the levellised cost of electricity (LCOE) for onshore wind has fallen another 9 per cent, while large-scale solar has fallen a further 4 per cent, taking their respective costs to an average of $US44/MWh for wind and $US50/MWh for utility-scale solar.
In Australia, the difference is even more marked, with the best LCOE for solar in Australia sitting at $A40/MWh and for wind at $A50/MWh, according to BNEF.
"In Australia, renewables are by far the cheapest new source of bulk generation," says the Sydney-based BNEF analyst Lara Panjkov.
"Our analysis also suggests that co-locating renewables and batteries can be attractive for the provision of new dispatchable power."
The cost of battery storage is also becoming increasingly competitive and is beating open-cycle gas on price in Australia, the report finds.
"Today we estimate that approximately 711MW of new renewable energy plants with paired storage have secured financing," Pakjkov says.
The cost estimates for technologies in Australia are (all figures in US dollars).
Tracking PV $26-67 per MWh
Fixed-axis PV $29-80 per MWh
Onshore wind $32-83 per MWh
Combined cycle gas turbine power plant $66-96 per MWh
Onshore wind plus storage $50-124 per MWh
Fixed-axis PV plus storage $58-178 per MWh
Utility-scale battery (four-hour storage duration) $145-167 per MWh
Open cycle gas turbine power plant $146-309 per MWh