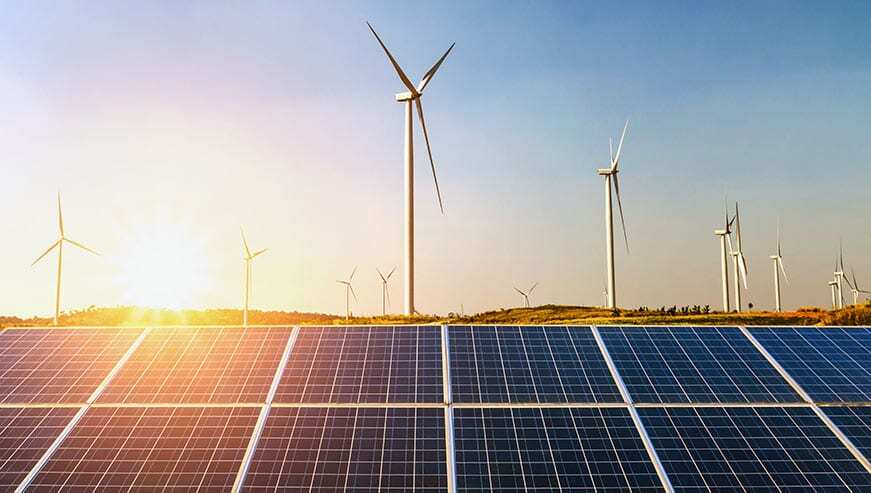 Australia's premier science agency has found that wind and solar energy remain the cheapest sources of new electricity generation in Australia and will continue to do so through to 2050, even when new transmission network infrastructure and energy storage are taken into account.
In the draft consultation of the CSIRO's latest GenCost assessment, which estimates and compares the levelised cost of different electricity generation technologies in conjunction with the Australian Energy Market Operator, estimates that the levelised cost of new wind and solar projects will likely fall below $50 per MWh in the near future.
The report further estimates that any additional costs of new network infrastructure and energy storage would add – at most – another $29/MWh to energy costs, even under a scenario with as much as 90 per cent renewable energy penetration. In virtually all scenarios, the combined costs of renewables, storage and networks would still come in cheaper than new build gas or coal generation.
"Previous GenCost reports added arbitrary amounts of storage costs, but this year we used a model of the electricity system that optimises the amount of storage needed, and also includes additional transmission expenditure," said CSIRO chief energy economist Paul Graham.
"Even taking into account these extra system integration costs, solar photovoltaics (PV) and wind continue to be the cheapest new sources of electricity for any expected share of renewables in the grid – anywhere from 50 per cent to 100 per cent. This is projected to continue to be the case throughout the projection period to 2050."
By 2050, the CSIRO forecast that wind and solar would further cement their position as the cheapest sources of new electricity generation, while the costs of battery storage and hydrogen production were also expected to fall dramatically as demand for each continued to grow.
On coal and gas power, the CSIRO found that only negligible cost reductions in the fossil fuel technologies could be expected in coming decades, while Nuclear energy again ranked as one of the most expensive sources of new generation capacity in Australia, driven by very high capital costs.