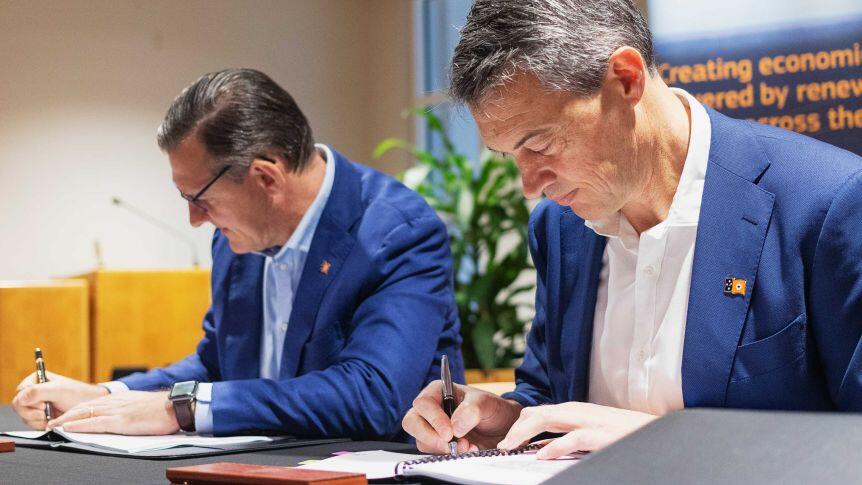 The biggest solar project in the world passes another hurdle as Sun Cable signs a development agreement with the Northern Territory Government.
The proposed $22 billion project will include a 10GW solar farm and a giant battery and will supply electricity to Singapore via a 3,750km undersea cable. The enormous power station would also send power into the Darwin-Katherine grid.
The project will be located in Elliot, around 420km southeast of Katherine.
Sun Cable's CEO David Griffin estimates that the company is still 3 years away from financial close on the project with construction to start shortly thereafter. It is expected that the first power could reach Darwin by 2026 and Singapore by 2027.
The project is the biggest of its kind proposed in Australia and across the world and is a shining example of the potential of Australia's resources in a world of renewable energy. A number of other large scale solar and green hydrogen projects have been announced with a desire to export energy out of Australia but none have as advanced plans as Sun Cable's project.
The project is backed by mining magnate Twiggy Forrest (who recently announced Fortescue Metals stunning plans to build 235GW of wind and solar across the globe) and tech billionaire Mike Cannon-Brookes.
The project is estimated to create 1,500 jobs during the construction phase and 350 ongoing jobs for the operation and maintenance of the plant. According to NT News the power station will export $1 billion worth of energy each year.