Sun-Earth is one of the oldest solar panel manufacturers in the PV industry, with nearly 35 years' experience producing complete solar PV modules. The company has its production plants and headquarters in China, plus regional branche offices in Australia, Germany, the United States, and other locations throughout Europe and Asia. Sun-Earth produces a range of dependable, time-tested solar panel technologies for residential and commercial solar applications. Since module production is vertically integrated–from silicon production through to panel assembly–Sun-Earth is one of the most affordable brands on the market, making their panels a popular choice for all types of installations.
(A number of accredited solar installers in the Solar Choice installer network use Sun-Earth panels. Get a free comparison of solar quotes from the installers who operate in your area!)
Where do these solar panels come from? A frequently-asked question
One of the first things Solar Choice customers inquire about in considering installing a solar power system is the system components' country of origin. This is a factor that tends to be given disproportionate weight by those who are in the process of deciding whether or not to go solar. Many people have a preference for German-made products, mainly thanks to German corporations' reputations for having a dedication to excellence. The fact is, however, that there are a number of other high-quality components available on the market from a number of different countries. Each component needs to be judged on its own merits. It is also important to remember that if solar system components didn't meet the specifications required by Australian law, they wouldn't be allowed onto the market. In addition to the company having a compelling and impressive history in the industry, all Sun-Earth panels have been approved by through the Clean Energy Council solar accreditation program.
The Sun-Earth solar panel range
Sun-Earth produces ranges of both monocrystalline and polycrystalline solar panels.
Monocrystalline Sun-Earth panels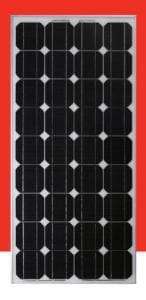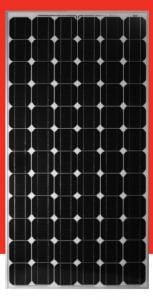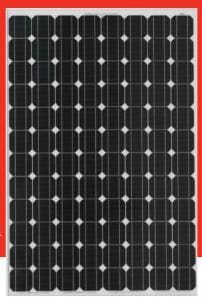 Polycrystalline Sun-Earth Panels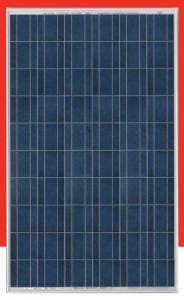 Sun-Earth Solar Panels: Points of difference
– Affordable panels from a credible manufacturer: Having begun solar panel production in Ningbo, China in 1978, Sun-Earth is one of the first manufacturers of solar panels in the world. The company was involved in the production of semiconductor materials even before its solar panel manufacturing activities began, making a total of 45 years in business. With 650MW of solar panel production capacity in 2010, Sun-Earth is one of the largest producers of solar panels in the world. This is an important factor when thinking about the future serviceability of panel workmanship warranties.
– Positive power tolerance of 0-5%: Sun-Earth panels are guaranteed to perform at their rated capacity or greater.
– Long service life with a 25-year warranty: All solar PV materials lose productivity over time. Sun-Earth panels are guaranteed to perform to at least 90% of their rated output for the first 10 years of their working lives, and to 80% for 25 years.
– 3 to 4 bypass diodes per module: Bypass diodes help to mitigate the effects of partial shading and faulty cells on the module-level, thereby improving the overall yield of a solar system over time.
Standards met and Awards received
-All models of Sun-Earth solar panels are on the list of CEC-approved components
–CE mark– Sun-Earth panels are compliant with European Union regulations
-TUV Certification means that claims made by Sun-Earth about their panel specifications have been independently verified by TUVRhineland
– PV Cycle– Sun-Earth is a member of the PV Cycle program
Warranties
25 year performance warranty guarantees no more than an 80% drop in efficiency over this period, and no more than 90% over 10 years
(Your installer may also offer additional warranties for your entire system.)
About Sun-Earth
-Headquarters-
Ningbo, China
-Australian Office-
Burwood, Victoria
Resources and Links:
Sun-Earth: 45 Years (pdf)
Sun-Earth Solar Panels brochure (pdf)
Sun-Earth 190W Solar Panel spec sheet (pdf)
Sun-Earth 250W Solar Panel spec sheet (pdf)
All images and fliers via Sun-Earth
© 2011 Solar Choice Pty Ltd