Solar Choice was recently approached by Suntech to arrange a visit for the company's founder Dr Zhenrong Shi–one of the most widely-recognised names in the global solar industry–to the Solar Choice head office in Manly. Dr Shi discussed with Solar Choice his personal journey from PhD student at UNSW to Australian citizen and the wealthiest Chinese-born resident in the country.
After a bankruptcy filing and corporate restructuring, Suntech has now come to an agreement with its creditors and is debt-free. The company continues to manufacture solar modules mainly for the domestic Chinese market, and will also be working with Solar Choice Commercial on a number of commercial sites to make a statement to the Australian solar industry that they are once again operating in the country.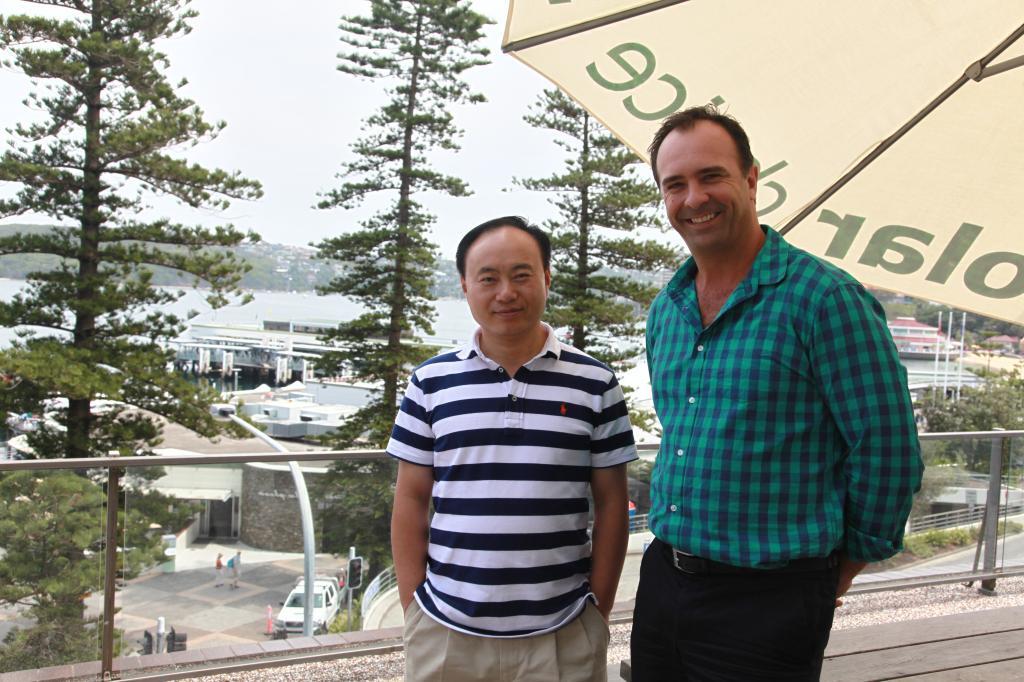 Solar Choice Managing Director Angus Gemmell with Suntech's Dr Zhenrong Shi at the Solar Choice office in Manly.
Top image: Solar Choice Commercial Energy Analyst Yang Guo with Dr Shi.
© 2014 Solar Choice Pty Ltd