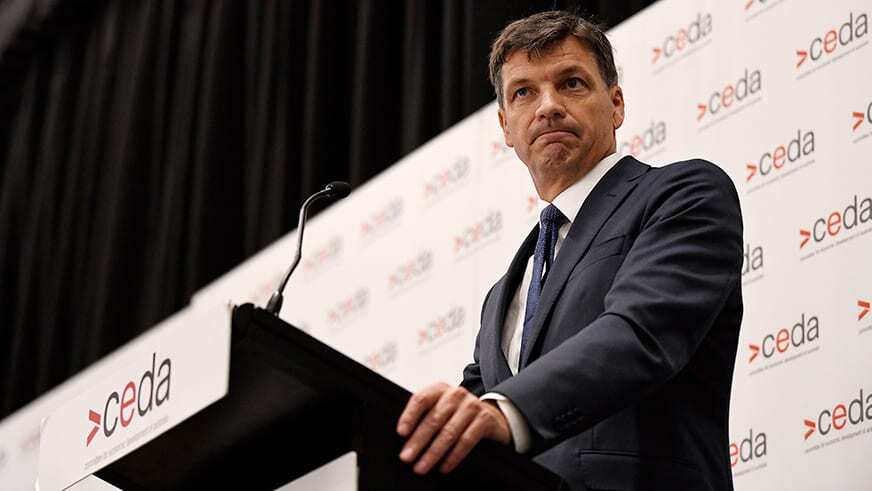 Five low-carbon technologies are set to get prioritised support under the federal government's Technology Roadmap, a plan that includes no new emissions reduction targets despite forming the basis of the Morrison government's climate and energy policy.
The Technology Roadmap is the latest energy policy from the Coalition, launched by federal energy and emissions reduction minister Angus Taylor during a speech to the National Press Club in Canberra on Tuesday.
The policy continues the Coalition government's long-standing trend of directing taxpayer funding into preferred technologies, rather than policies that place a price on emissions.
Taylor said the government would focus on five priority technologies to receive targeted government investment, including "clean" hydrogen, energy storage, low-carbon steel and aluminium, carbon capture and storage, and soil carbon.
Under the Roadmap, the Morrison government will also monitor a number of emerging technologies, including small modular nuclear reactors, which may also receive government support pending future developments overseas.
"The roadmap will guide the deployment of the $18 billion that will be invested, including through the CEFC, ARENA, the Climate Solutions Fund and the CER," Taylor said.
"Priority technologies are those expected to have transformational impacts here and globally and are not yet mature," Taylor told the National Press Club. "They are priorities where government investments can make a difference in reducing costs and improving technology readiness."