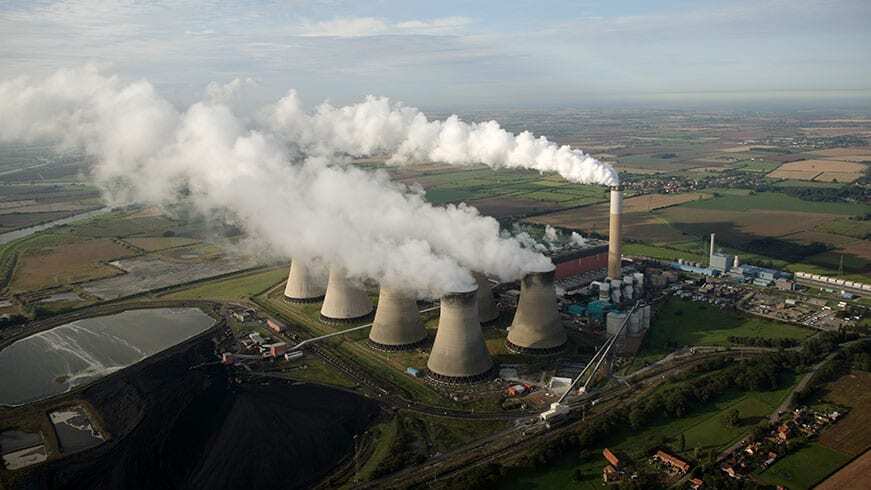 Covid-19 pandemic has delivered the Morrison government's largest annual reduction in Australia's greenhouse gas emissions since taking power in 2013, but but still smaller than the annual reductions achieved by the previous Labor government, each year between 2010 and 2012.
According to the latest data, covering the months of April, May and June 2020, emissions from the transport sector fell 22.5 per cent, as travel restrictions and working-from-home arrangements slashed fuel use. But the dip in carbon dioxide equivalent emissions – down 3 per cent from the year prior – is expected to be temporary, tied to the comparatively short-term impacts of the Coronavirus pandemic.
On an annual basis, Australia's electricity emissions fell by 4.3 per cent as the market share of wind and solar continued to grow. Agricultural emissions fell by 3.7 per cent, caused primarily by reduced cattle numbers due to drought, while fugitive emissions, caused by the extraction and transport of coal and gas, also fell by 8.8 per cent over the quarter, off the back of a collapse in gas prices and lower global energy consumption.
Industrial energy use, excluding electricity but including the use of coal and gas for thermal heat, saw emissions rise in the last year, increasing 3.1 per cent, temporarily overtaking transport emissions as the second-largest sector in terms of Australian greenhouse gas emissions.
Any overall reduction in Australia's emissions are likely to prove only temporary, however, with transport emissions expected to recover once travel restrictions are able to be eased. Emissions are also expected to recover across other sectors, with the Morrison government pushing a 'gas led recovery' from the pandemic's economic impacts, which will likely see fugitive emissions from the sector continue to surge.
This did not stop federal energy and emissions reduction minister Angus Taylor from using the updated greenhouse gas figures to again declare that Australia had reached its 2020 Kyoto emissions reduction target, and claiming that structural reductions were being achieved in both the electricity and agricultural sectors."The Quarterly Update confirms Australia has beaten its 2020 target (target period 2013-20) by 459 million tonnes, including overachievement from the previous period (2008-12). This is an increase on the previous estimate of 411 million tonnes published in December 2019," he said in a statement. "Australia's overachievement on its 2020 target is due in large part to significant structural declines in emissions from the electricity and agriculture sectors."