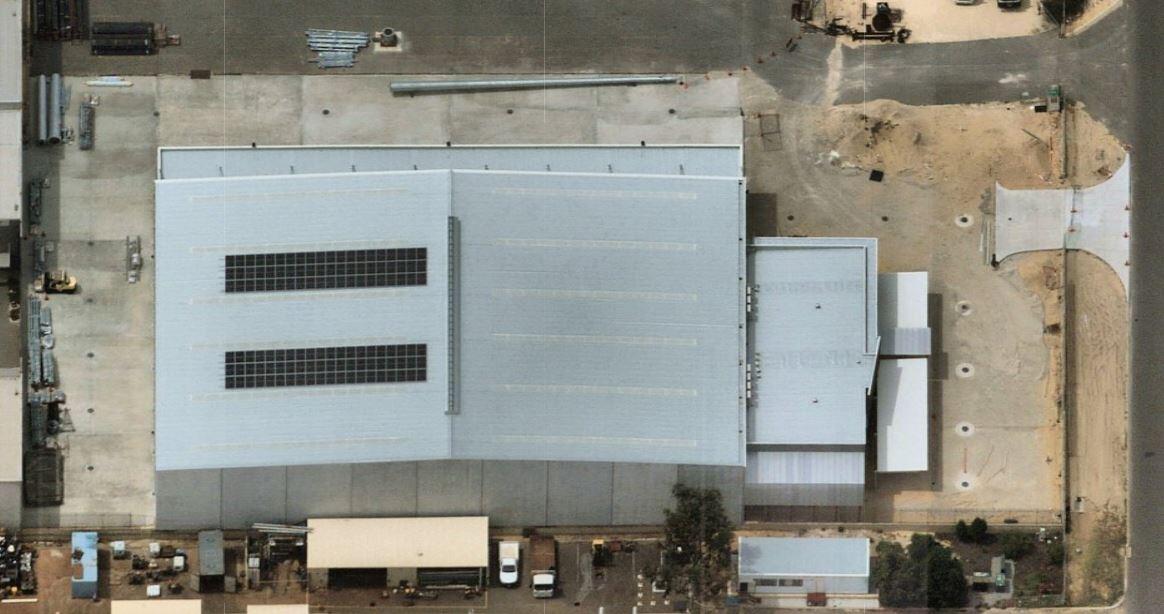 A 40kW (40kVA) Solar Power System is among the most popular system size for businesses in Australia as it fits below the requirement to install a Grid Protection Unit which can add up to $10,000 to the cost of a system. For a 40kW solar system you will need at least 275 metres squared of free roof space for the solar panels to be installed. Find out in this article whether a 40kW Solar Panel system is right for your business.
Pricing for 40kW solar systems
Solar Choice has been publishing the average price of solar power systems (residential and commercial) since 2014. See the below table which covers a range of system sizes.
| | 10kW | 30kW | 50kW | 70kW | 100kW |
| --- | --- | --- | --- | --- | --- |
| Adelaide, SA | $10,410 | $30,480 | $53,420 | $75,750 | $93,580 |
| Brisbane, QLD | $10,150 | $28,310 | $49,080 | $68,370 | $89,680 |
| Canberra, ACT | $9,910 | $29,530 | $52,470 | $70,250 | $95,200 |
| Hobart, TAS | $12,360 | $27,490 | $47,100 | $65,330 | $78,100 |
| Melbourne, VIC | $10,320 | $28,070 | $49,320 | $65,110 | $85,790 |
| Sydney, NSW | $11,390 | $27,640 | $48,720 | $64,690 | $84,080 |
| Perth, WA | $12,220 | $30,570 | $58,830 | $71,010 | $88,010 |
| All | $10,970 | $28,870 | $51,280 | $68,640 | $87,780 |
* The above average prices are for full turnkey systems including GST and the STC rebate
The average cost of a 40kW Solar Power System is typically around $35,000 including GST and the government STC rebate. Pricing in commercial solar projects is dependent on a number of factors. Most notably:
Whether your switchboard needs any upgrades
The roof material on your building (for example concrete and Klip-lok roofs have more expensive racking systems)
How easy to access and safe your roof is
Whether you want premium quality products with longer warranty periods or if you are happy with a cost effective solution
Power yield estimates for 40kW solar systems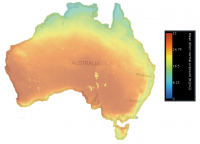 Many factors will affect the power output of a 40kW solar system (or any size system). These include geographical region where the system is installed, the positioning of the solar panels, shading issues, the operating temperature of the panels and inverter, and component performance.
As a rule of thumb, however, a 40kW solar system in Australia can be expected to produce around 4 kilowatt-hours (kWh) per kW of installed capacity per day, on average throughout the year. This figure will fluctuate with the time of year (systems tend to produce more power in the summer, when days are longer), and latitude (higher latitudes generally receive more sunlight than lower ones). See the below table which estimates the annual generation of a typical 40kW solar power system in the major capital cities:
40kW Solar Power System Generation by State Capital
Adelaide
56,210 kWhs per year
Brisbane
58,400 kWhs per year
Canberra
56,210 kWhs per year
Darwin
64,240 kWhs per year
Hobart
45,260 kWhs per year
Melbourne
48,910 kWhs per year
Perth
61,320 kWhs per year
Sydney
52,560 kWhs per year
Solar power systems produce more in summer than in winter!
As an example, a perfectly efficient 40kW solar system in Sydney, NSW would produce about (3kWh x 40kW =) 120kWh of power on a day on the shortest day of the year. The summer output from the same 40kW system would be approximately (5kWh x 40kW =) 200kWh.
How to work out whether a 40kW Solar Power System is a good fit for your energy bills?
We would always recommend getting an expert Solar Choice consultant to analyse your energy bills for free and make a recommendation on the optimal system size. The calculation is based around firstly understanding how much power you use on a daily basis during daylight hours. This is the amount of energy that solar power can aim to offset. In broad terms the daily output of your solar panel should be a reasonably close match to the daily usage of the business if you are looking to make a good return on investment.
Talk to an expert about the correct solar power solution for your business
Return on investment for 40kW solar systems

Much as with system output, the return on investment (ROI) for a 40kW solar PV system will depend on a number of factors.
The majority of the payback periods for projects under 100kW that Solar Choice assesses are within 2 to 4 years. This is because the government STC rebate generally contributes between 30-35% of the upfront costs and the rates businesses are paying for energy are usually between 12c and 25c per kWh. Each circumstance is different but there is almost always an option to fund the project entirely out of the savings it will make (i.e. the loan repayments are covered by the savings you make on your power bill). Read more about financing options for commercial solar.
There are some important steps you can take to ensure you get the greatest solar power ROI:
Shift as much power consumption to the middle of the day as possible
Ensure you are not oversizing your solar system – feed in tariffs are not guaranteed for large solar systems so excess energy will not be very valuable
Make sure you are using high quality equipment that will not cause you problems and disrupt business
Get a good value quote from an installer that has experience with similar types of jobs
Request a free solar business case and compare leading commercial installers
Since 2008 Solar Choice has consulted with over 3,000 businesses around Australia and helped develop over 800MW solar commercial and solar farm projects.