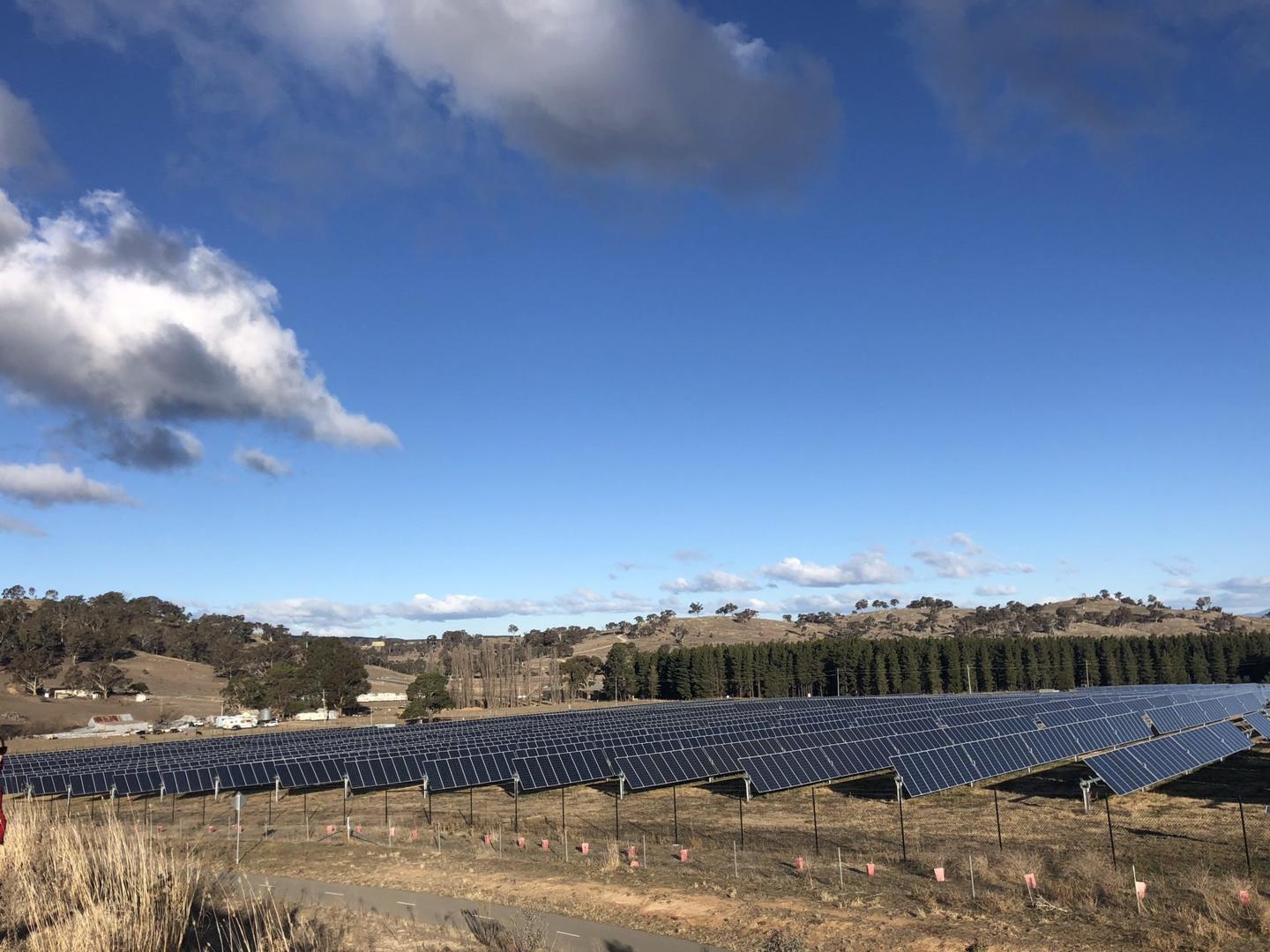 The ACT remains on track to become home to Australia's largest community-owned solar farm after early site preparation works including test pitting for Aboriginal artefacts recently commenced for the 1MW project north of Canberra Airport.
The site's location is within the wider planning approval envelope originally obtained in 2016 by Solar Choice's MD Angus Gemmell with co-developer Solar Fields after four years navigating numerous challenges. The community solar project will abutt the existing 2.3MW Mount Majura Solar Farm developed by Solar Choice and Solar Fields that commenced generation in late 2016 (see top image), and is now owned by Impact Investments.
Canberra's SolarShare raised over $2.36 million from more than 400 Canberra-based community investors for the community solar farm, with the investment based on a long-term power purchase agreement with the ACT Govt. Solar Share also secured an $800,000 loan from local renewable energy developer CWP Renewables.
Lawrence McIntosh, SolarShare's Principle Executive Officer, said recently "We hope that learnings from this project can be applied in other parts of Australia to help other communities build their own solar farms".
"This is just the start. Our vision is to have a string of solar projects, opening the investment pool to more people. We work with owners of large rooftops as well as land. SolarShare can offer to install solar panels for free and sell you cost-effective clean energy."