The Australian Solar Council is a not-for-profit, membership-based organisation devoted to the advancement of solar power and complementary technologies in Australia. Its primary activities include the promotion of research, development, and adoption of solar energy through public advocacy and education. The organisation's tagline is 'the national voice of solar', and it comments regularly on developments in the industry, with a particular focus on government policy.
The Australian Solar Council (until recently known as the Australian Solar Energy Society–AuSES) began as the Australian and New Zealand Solar Energy Society (ANZSES)–in turn a branch of the International Solar Energy Society (ISES)–in 1981, well before solar energy technologies had reached its current scale of commercialisation. The activities of the Solar Council have changed in form over time as Australia's solar industry has grown, but its basic function and mission have not. As a peak body with over 1000 members, the Solar Council is now one one of the key organisations in Australia's burgeoning solar industry.
What does the Australian Solar Council do?
The Australian Solar Council is involved in a number of ways with Australia's solar industry. Below is an overview of the functions that the organisation performs and services that it provides for its members and the industry at large.
Annual Solar Conferences and Exhibitions: The Solar Council has been the organiser of Australia's Solar Conferences for 51 years. The most recent–Solar 2013–was held in May and featured 3 'streams' of topics: A professional development stream, an industry & policy stream, and a scientific & research stream.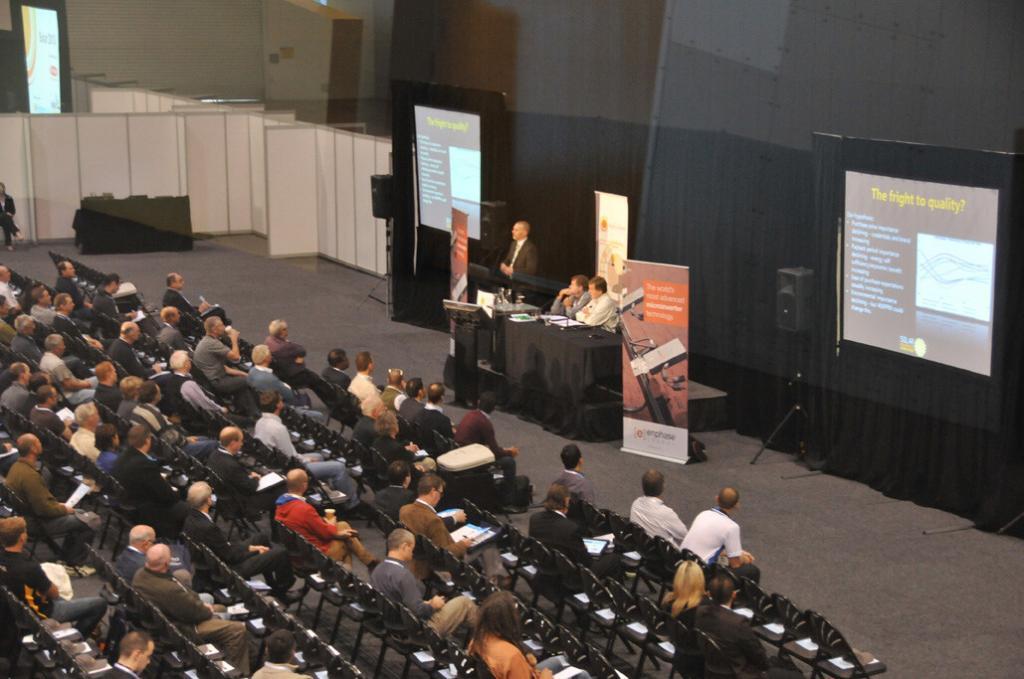 Media statements & advocacy: The Council comments extensively on solar power & renewable energy policy in Australia, including in submissions to government agencies about proposed changes to schemes that support renewable energy. As an authority on the topic of solar power, the Solar Council is regularly quoted and cited in print media, on television & radio, and on the Internet.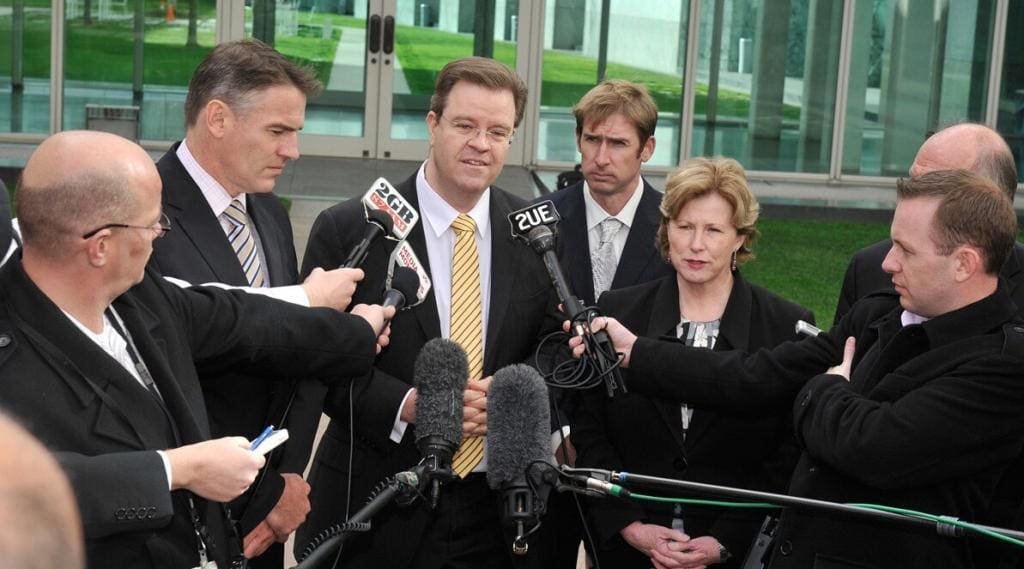 Rob Oakshott, Christine Milne, Tony Windsor, John Grimes and others at a press conference in the Senate Courtyard Parliament House, Canberra,  Wednesday, 22nd June, 2011. Photo: Mark Graham.
Training & professional development: The Council is a provider of best practice solar industry training & education, offering numerous workshops and seminars throughout the year at which industry professionals can hone or expand their skills.
Solar Progress Magazine: The Solar Council publishes Solar Progress Magazine on a monthly basis. Solar Progress is available for free online, and its articles cover a wide range of topics, including new technologies, policy insights, and other trends in the solar industry.
The Solarpedia: An online library of a large collection of solar-related academic papers, conference presentations, industry publications and more. Access to the contents of the Solarpedia is available free of charge to Australian Solar Council members.
Branches in each Australian state and territory: In addition to the broader benefits that membership affords those who join, local Solar Council branches mean members have access to resources and advice pertaining to specific markets/regions.
Solar Plus software platform: The ACS has developed a complete solar PV system design & customer management tool for the residential and small commercial solar markets in Australia.
Solar Gold certification: Solar Gold represents certification in 'gold-standard', best practice PV installation, offering a way for solar system installers to set themselves apart from competition and more broadly, raising the standards of the solar industry as a whole.
Contacting the Australian Solar Council
Email: anna@solar.org.au
Website: www.solar.org.au
Phone: +61 (0)2 9402 1638
Twitter: @SolarCouncil
© 2013 Solar Choice Pty Ltd