Wholesale electricity prices in South Australia dipped into negative territory for nearly six hours on Tuesday, thanks to a combination of strong wind and solar energy output in the state, and low demand.
The event saw prices fall as low as minus $120/MWh between around 10am and 4pm, as big wind and solar, plus rooftop PV, combined to supply more than 85 per cent of the state's electricity demand.
Prices may have been even lower if not for the Tesla battery at the Hornsdale Power Reserve and the smaller Dalrymple battery, both of which were effectively being paid to charge.
On Wednesday, prices hit minus $92/MWh in after 11am and hovered at around zero or below for at least another three hours as renewables again accounted for all, or nearly all, state demand.
One prominent battery energy executive noted in a LinkedIn post that this w
as "a taste of what's to come" in the industry.
"We will see more market incentives to monetise this for VPPs (virtual power plants), fast acting renewables, and dynamic EV charging. Exciting times in the industry!"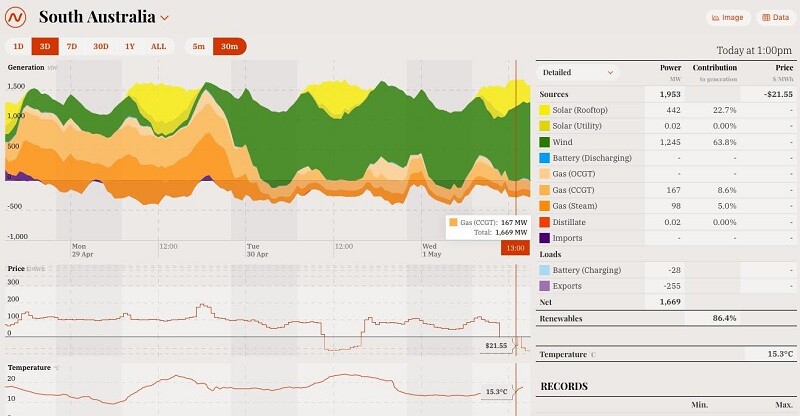 Latest posts by Giles Parkinson
(see all)