Queensland-based GNT Engineering Pty Ltd has developed a device that will enable solar system owners & operators to limit the amount of solar power that their systems export to the electricity grid. The ZED 1, which has already received approval for grid-connection from utilities on a number of its products, addresses a vital need that is growing across the country as a the nation's pipeline of medium and large-scale solar projects grows. Project developers find themselves having to deal with rules set up by network operators that regulate grid connection and power quality.
[IMPORTANT: GNT Engineering have ceased operations and the ZED 1 is no longer commercially available.]
The ZED 1 is one of a line of products designed and manufactured by GNT whose primary purpose is to monitor the power requirements of a home or business and balance the output of a solar PV system with power from the grid. When power is being consumed, the ZED 1 will connect auxiliary power supply (e.g. a solar PV array or diesel generator), meeting any remaining load with power from the grid. When power consumption declines it will act to eliminate export of power to the grid ('zero export') by means of analogue or digital management of outputs–using mechanical isolation to ensure no excess power makes it to the grid.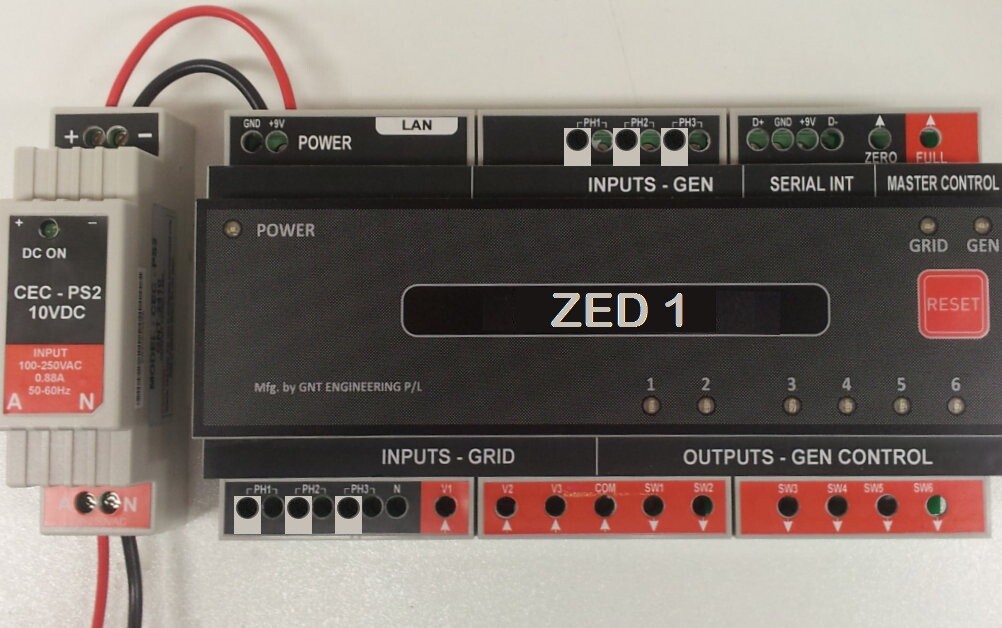 GNT says that the device will be able to accurately monitor & measure 'forward and reverse direction of power flow in the mains' of a solar PV system, as well as the electrical parameters (including voltage, current and frequency) of the circuit it is connected to. Among the device's other features are:
Selective switching or 4-bit binary control for inverter management
Management & limiting of power exported to the grid by way of mechanical isolation
Recording & log-keeping of system function, including export, consumption, solar generation, voltage and current
Universality: leading-edge hardware & software management system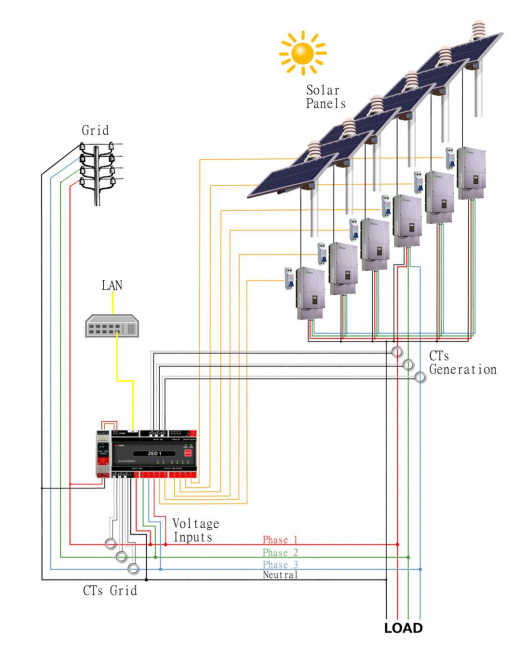 A full list of the ZED 1's features can be found here (PDF).
[IMPORTANT: GNT Engineering have ceased operations and the ZED 1 is no longer commercially available.]
© 2014 Solar Choice Pty Ltd