Note: Solar Choice is not a solar installer and has no financial or other incentives to promote any product brand over another.
Overview of Delta – company history
Delta Group, headquartered in Taiwan, was founded in 1971 and focusing initially on the production of switching power supplies. Over the last 50 years they have expanded into power electronics, industrial building automation and energy infrastructure projects. In 2022 the Delta Group posted an annual sales profit of USD $12.89 million, so they have a secure financial backing.
In 1999 Delta commenced the development of their first 260W grid-connect inverter for the German market. They now manufacture solar inverters from 2.5kW to 140kW and distribute across the world with local websites and offices set up in the USA, China, India, Japan, Korea, Thailand and Australia. Their Australian office is located in Notting Hill, Victoria.
Delta acquired a facility (land and factory) located in Plano, Texas, USA in 2022, with plans to potentially relocate some of their manufacturing operations to the United States in the future.
A brief rundown on solar inverters
A solar system's inverter is the point at which the DC electricity produced by solar panels is turned into grid-compatible AC electricity. Typically, there are 2 approaches to inverters – either string inverters or micro-inverters.
String inverters (including all of Delta's product range) have traditionally been the standard in the solar industry. They send the power produced by solar panels to a central inverter that changes it from the DC electricity to the usable AC electricity that powers homes. Delta also specialises in hybrid string inverters which provide the ability to charge a battery as well as use solar power immediately as its created.
Micro-inverters, generally a more expensive solution, provide a small inverter for each solar panel that is installed. This means that each panel operates individually which creates more visibility over performance and can offer some advantages in partly shaded conditions
Delta Inverters – Point of difference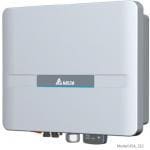 Delta manufactures single-phase inverters with one or two MMPTs (Maximum Power Point Tracking), three-phase inverters with dual MMPTs, and hybrid storage inverters with 2 MMPTs and a 6kwh battery. All of the CEC approved Delta Inverter range are Transformerless Inverters, which contributes to the high efficiency.
Delta's home series, the major series for residential application, is designed for supplying power with a capacity of 2.5kW to 5kW. In addition, the E5 hybrid inverter with a battery option is also included in this collection.
The Delta H5A_222 inverter (5kW) is one of their most popular models designed for residential applications. The inverter features an impressively low start up voltage of 35V, compared say Fronius' equivalent 5kW inverter which starts at 80v. This means that the Delta inverter will run longer in the early morning and late evening. Whilst in the short run the difference won't be significant, over the life of the system the savings will mount up.
Although not useful in most typical applications, this inverter is one of the only options where you can generate the electricity utilising only one panel. Most inverters require at least three or more panels to generate electricity.
Some of Delta's inverters were named as a PV Evolution Labs Top Performer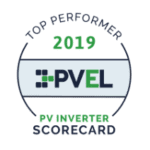 PV Evolution Labs (PVEL) are well known for their independent tests of Solar Panel performance. In 2019 they also commenced testing solar inverters. Their testing procedure is voluntary for solar inverter manufacturers to participate in, so not all inverter models are tested. However it is an excellent proof point for inverters called out as top performers.
To see the full PVEL scorecard results click here.
In 2019 the some of Delta's inverters ranked as a top performer in the following 3 tests:
| | |
| --- | --- |
| Testing Category | Top Performers |
| Passive Chamber | • Delta M8-TL-US |
| Powered Thermal Cycling | • Delta M80U |
| High Temperature Operation | • Delta M8-TL-US |
| Low Temperature Operation | • Delta Solivia 3.8 TL |
| MPPT Efficiency | • Delta M80U |
| AC Operational Envelope | • Delta M80U |
| DC Operational Envelope | • Delta M80U |
| Transient Response | • Delta M8-TL-US |
| Ground and Arc Fault | • Delta M8 TL-US• Delta Solivia 3.8 TL |
How much do Delta solar inverters cost?
Delta inverters on the Australian market are manufactured in China and have reached a significant scale of production meaning they are able to offer cost-effective prices at approximately 23c per watt.
Indicative pricing
| | |
| --- | --- |
| Solis Inverter Model | Indicative Price Range |
| Delta-H5A_222 5kW | $1,000 – $1,300 |
| Delta-RPI-M10A 10kW | $2,300 – $2,600 |
| Delta-RPI-M30A 30kW | $3,600 – $3,900 |
Keep in mind that inverter costs generally only run between 10-20% of your total system, so often it is worth investing in a high-quality inverter given this will have a large impact on the efficiency and performance of your Solar Power project.
Compare quotes from up to 7 installers in your area now.
Delta Inverter Technologies
Delta currently has 8 inverters approved by the Clean Energy Council in Australia under the name "Delta Electronics Inc". This is a requirement to be eligible for the federal STC solar rebate.
Currently, Delta offers both single phase and three phase inverters on the Australian market for residential and commercial solutions.
Home Series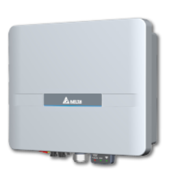 Delta's Home Series Inverters are single-phase solutions designed for residential homes featuring a 5kW inverter and a 7.36kW and 9.2kW inverter.
The 5kW inverter (H5A_222) has a 35v start-up voltage and 30v shutdown voltage, which means the system will turn on earlier in the morning and shut-off later in the evening that other inverters on the market.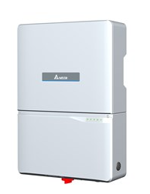 Delta's larger options include the H8E and H10E (7.36kW & 9.2kW rated options) which have a different set of features. These inverters have a built-in consumption meter meaning you can monitor the solar systems production along with household consumption in the same portal – this is usually a paid extra for inverters.
The inverters also feature 4 MPPTs which is more than any other single phase inverters on the market. You need 1 MPPT (Maximum Power Point Tracker) for each orientation of roof-space you want to install panels. So if you want to have panels facing 4 different ways on the roof you can either install a Delta inverter or a system with individual power optimisation like Enphase or SolarEdge.
Commercial – RPI M Series
RPI M Series is a commercial 3-phase solution that comes in a 33kW version. This is poorly sized for the Australian market as different network requirements kick in once an inverter exceeds 30kW which can add significant cost to the project. For this reason system designers prefer to use inverters up to 30kW in capacity. Two of these inverters could be used together however for projects with 60kW to 88kW of solar panel capacity. For this reason we rarely see Delta inverters used on commercial projects in Australia.
The features of the inverter are quite impressive with an efficiency rating of 98.6% and 3 MPPTs allowing flexibility in the design of the solar panel array. The built-in DC switch and the toggle latch design contribute to a fast installation time.
Delta Inverter Efficiency
An important aspect of getting the most value out of a solar inverter is to choose an appropriately sized inverter to optimise the solar panel system efficiency. To read about the importance of inverter sizing and system efficiency click here.
Residential inverter efficiency standards are generally 95 to 98 per cent. Delta inverters are towards the top end of this range with at least 97.5% listed as their 'maximum efficiency' throughout their full product range.
A number of Delta models have over a 98% max efficiency, including the Delta RPI 4.99kW (RPI commercial series M6A). This Dual-MPTT string inverter has a 98.3% max efficiency, making it one of the most efficient options for small commercial projects.
Delta's Warranty Offer for Australian Customers
In Australia, all CEC approved Delta inverters come with a minimum of a 5-year manufacturer's warranty. Most inverters in Australia come with either a 5 or 10 year warranty included so this leaves Delta towards the shorter end. Customers do have the option of purchasing an additional five years of warranty directly from Delta and installers can purchase an extension of up to 15 years total on behalf of their customers.
If customers experience any warranty-related issue, the original installer who installed the system should be the first line of support for replacing or repairing the product. However, Delta also suggests that customers who can no longer contact their original installer should contact their warranty department on 1300 335 823 or filling the form on their website to get the support from their local office in Sydney and Melbourne. They also provide an online warranty checker to check your own product's warranty easily
For more reimbursement & replacement request information: https://support.delta-es.com.au/knowledgebase/submitting-a-replacement-request/
Click here for more Delta warranty information
Delta Solar Inverters Pros and Cons
Pros
Performed well in independent testing completed by PV Evolution Labs
High efficiency with close to market leading performance
Delta have an Australia office with local support staff
Cons
Standard 5 year warranty is less than competitors who offer 10 years
Limited range of inverters available in Australia and the inverter designs do not fit well with Australian design standards for commercial projects
Comparison of Delta Solar Inverter specifications (common models)
Delta 5kW

H5A_222

Delta 9.2kW

H10E

Rated AC Power Output
5kW
9.2kW
Phases
Single-phase
Single-phase
Maximum Continuous Output Current
23A
40A
Number of MPPTs
2
4
Maximum Inverter Efficiency
97.5%
98.0%
Dimensions
380*318*130 mm
425*590*160 mm
Weight
12kg
21.6kg
Warranty
5 Years
5 Years
Operational Temperature Range
-25°C to 60°C
-40°C to 85°C
Made in
China
China
Should you use a Delta inverter on your project?
Given their performance in independent testing it seems clear that Delta inverters are high quality across a number of different areas. The financial strength of the Delta Group and the fact they have an office in Victoria, provides some confidence that you won't be left stranded if something goes wrong.
For those reasons we believe that Delta are a great choice for your project, especially with a warranty extension up to 10 or 15 years.
Example of a large-scale Delta Inverter Project
Site: Vandel, Denmark
PV System: 113.1MWp
Inverters: 1508 units of Delta's M50A inverters
Total CO2 saved: 46,410 Tonnes annually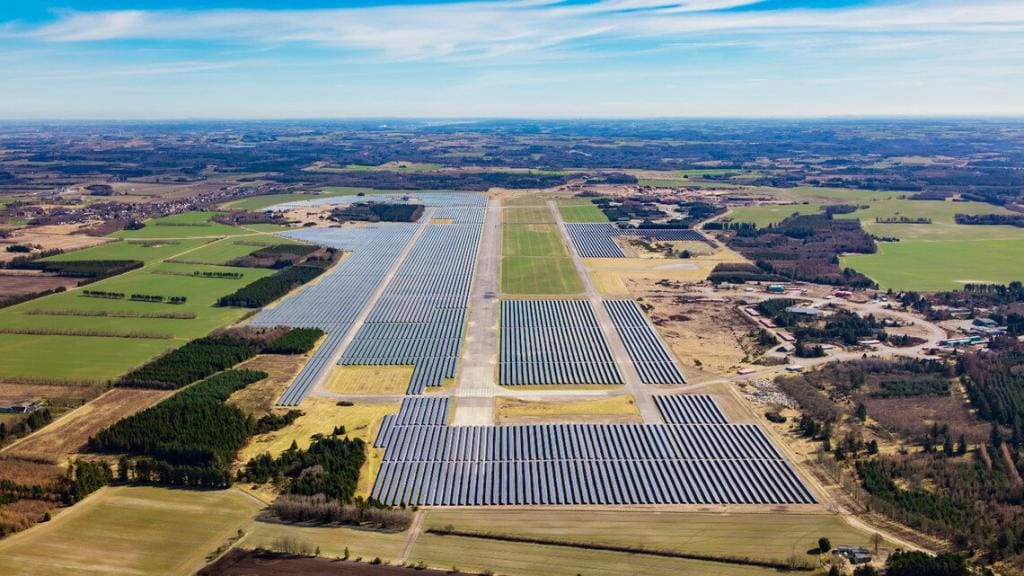 Read more product reviews from Solar Choice
Compare quotes from up to 7 pre-vetted installers in your area now.
Since 2008 our knowledge and sophisticated software has allowed over 300,000 Australian households and businesses to make a well-informed choice on their solar & battery installer.

Latest posts by Jeff Sykes
(see all)
Reviews from Australians who have installed Delta Inverters
Rated 3.00 from 5 reviews
11th May 2023
Steve
-
6kW system
16th November 2022
Chris
-
6kW system
Don't know, system has yet to work
4th May 2022
Steve
-
6kW system
Impossible to reset Wi-Fi connection for cloud service monitoring. Very poor, very disappointing. Looking to have the inverter remove and replace with one with a better monitoring function.
11th February 2022
Mark
SA - 5401
5kW system
No problems with the inverter. I have an app on my phone which allows me to monitor the inverter's performance.
30th July 2021
Roger
VIC - 3754
10-15kW system