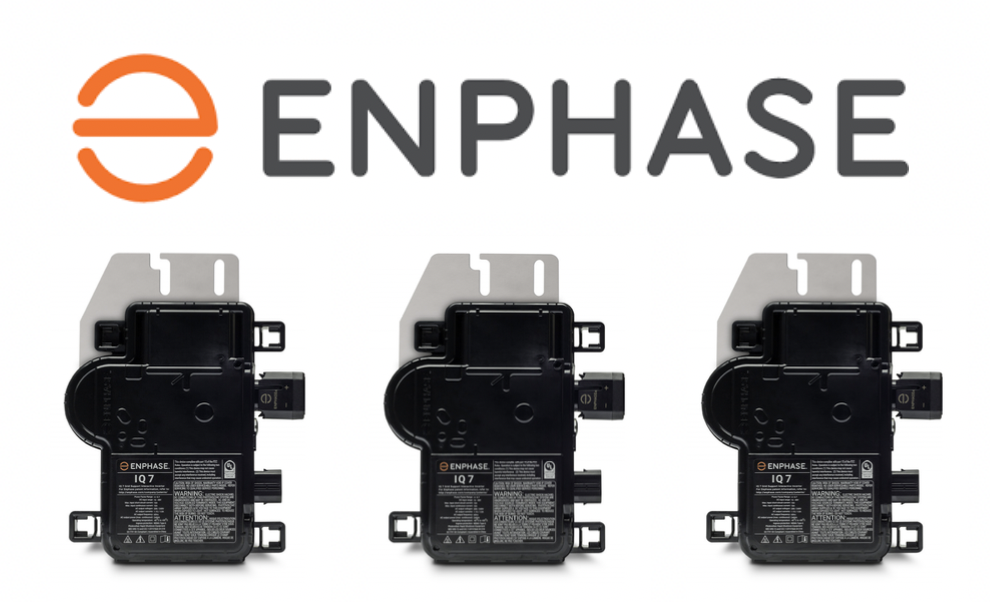 Overview of Enphase Energy – Company History
Enphase Energy was founded in March 2006 by Raghu Belur and Martin Fornage in California, United States. Enphase was the world's first microinverter manufacturer, introducing the first microinverter system in June 2008. It didn't take Enphase long to establish themselves in the solar inverter market, as by September 2011 Enphase had shipped 1 million inverters.
In 2012, Enphase entered the Australian market and launched on the NASDAQ. Enphase has a commitment to innovation, as it's one of the company's core values. In 2016 Enphase opened a new research and development facility in New Zealand. Enphase's R&D innovations have resulted in 134 patents globally.
Enphase in June of 2018 first announced the seventh generation of their microinverter technology, the Enphase IQ Microinverter System. The IQ 7 range is Enphase's latest microinverter technology available.
Enphase's Australian head office is located in Melbourne, Victoria.
A Brief Rundown on Solar Inverters
A solar system's inverter is the point at which the DC electricity produced by solar panels is turned into grid-compatible AC electricity. There are four types of solar inverters, these being string inverters, hybrid inverters, microinverters, and power optimisers.
How Do Microinverters Work?
Conventional systems have only 1 centralised inverter for the entire solar panel array, microinverter systems couple a microinverter with each solar panel. Systems that use microinverters have a number of potential advantages over conventional systems in terms of system design flexibility, ease of installation, installation costs, and system power yields. Accordingly, such systems are growing in popularity, numbers, and affordability.
Some of the general advantages of a microinverter system over a conventional system include:
-Greater system power yields, especially in cases of partial shading of the solar panel array compared to conventional systems that have 'strings' of solar panels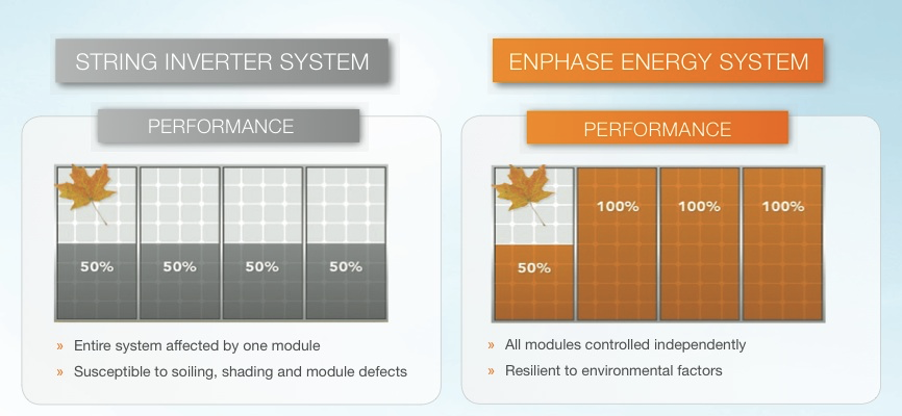 The microinverter advantage in partially shaded conditions. (Image via Enphase Energy.)
-Remove potentially more dangerous outgoing high-voltage DC electricity associated with conventional solar photovoltaic (PV) systems
-Individual solar panel power production can be monitored in detail–greater peace of mind for system owners and greater ease in troubleshooting in the event of a problem
Microinverters can also be integrated into solar panels themselves instead of attached to mounting (a "detached" arrangement). Installation of systems that are comprised of these "AC solar modules" are considerably more straight-forward than the panel + microinverter set-up.
What is PV Evolution Labs Top Performer?
PV Evolution Labs (PVEL) with support from DNV GL has been independently testing Solar Panel reliability since 2014, and for the first time in 2019 have tested solar inverters. It is a voluntary test which manufacturers have to pay to be a part of.  The solar panel testing is considered internationally as an excellent indication of solar panel quality. It's expected that the inverter testing will have the same recognition. To read the full PVEL scorecard click here.
Enphase did not rank in any of these tests.
Enphase Inverters – Points of Difference
Enphase continues to prove why they are considered as the industry's leading microinverter manufacturer. They have achieved this through the constant innovation of their IQ range, developing a proven track record.
The Enphase IQ 7 Series is the 7th generation of the product series to be released in the past 10 years. This high-quality range of microinverters has a low failure rate along with the industry's highest microinverter EU Efficiency of 96.5%. The Enphase IQ 7 Series Microinverters were shown to produce 1-3.1% more energy than string inverters in an independent study conducted by PV Evolution Labs.
Enphase aims to ensure that it provides end-users with a product that not only promises the generic benefits of a microinverter system, but also a more interactive and informative user experience than most conventional systems specific to Enphase's technologies.
Enphase Envoy & Enlighten
Envoy is Enphase's home energy solution; this is the software that connects the user to their solar system. It provides bi-direction communication between the microinverters and the internet.
Enphase Enlighten enables the user to monitor their system's health and microinverter performance at an individual solar module level, through a website platform and mobile application.
Enphase Inverter Costs
Indicative pricing
| | |
| --- | --- |
| Enphase IQ Series Micros IQ7+ 290VA Microinverter | $140 to $160 |
| Enphase IQ Series Micros IQ7 240VA Microinverter | $120 to $140 |
Keep in mind that inverter costs generally only run between 10-20% of your total system, so often it is worth investing in a high-quality inverter given this will have a large impact on the efficiency and performance of your Solar Power project.
Compare quotes from up to 7 installers in your area now.
Enphase Microinverter Battery Compatibility
The only significant limitation of Enphase Microinverters is in regard to battery storage. Microinverters aren't compatible with the majority of solar batteries as they are DC coupled, this is because of microinverters output AC power.
However, Enphase Microinverters are able to be utilised with the popular AC batteries, the Tesla Powerwall 2, and the sonnenBatterie hybrid 9.53. Enphase also offers a CEC approved battery, the AC Battery is unique in the Australian market in that it is very small and completely modular: A single unit (weighing 23kg) stores 1.2kWh of usable energy.
The AC Battery is definitely a battery for grid-connected solar systems: it is not capable of providing backup power in the event of a blackout and is not appropriate for off-grid solar systems.
A Full Range of Enphase Microinverters Available in Australia 
All of Enphase's Micro Inverters listed on their Australian website are approved by the Clean Energy Council for the Small-scale Renewable Energy Scheme, which is Australia's home solar rebate program.
The four approved models are:
Enphase MicroInverters Pros and Cons
Pros
Individual panel level monitoring and fault detection
Improves systems resilience to shading and can improve system performance by 1-3.1% according to PV Evolution Labs
Australian office in Melbourne with local support staff
Cons
One of the most expensive inverter solutions on the market
Not ability to connect to a DC battery without an additional inverter
Enphase Microinverter Specifications
 
Enphase IQ 7A
Enphase IQ 7+
Enphase IQ 7X
Peak Output Power
366VA
295VA
320VA
Maximum Continuous Output Current
349VA
290VA
315VA
Maximum DC Voltage
58V
60V
79.5V
EU Weighted Inverter Efficiency
96.5%
96.5%
96.5%
Dimensions with Safety Switch/Connection Unit
212 x 175 x 30.2 mm
212 x 175 x 30.2 mm
212 x 175 x 30.2 mm
Weight
1.08kg
1.08kg
1.08kg
Warranty
10 years
10 years
10 years
Operational Temperature Range
-40°C to 60°C

 

-40°C to 65°C

 

-40°C to 60°C

 

Made in
North America/Asia
North America/Asia
North America/Asia
Example of an Enphase Commercial Solar Project 
This commercial project saw a solar system installed on the Richmond Football Club's headquarters and training facility; the ME Bank Centre which is located in Melbourne. The system installed by Metro Solar totaled 100kW in size. The system used Enphase M215 Microinverters and Yingli 250W Solar Modules.
Utilising Enphase technology, Metro Solar was able to design a system to capture maximum harvest and increase performance for the facility's extremely large baseload, most of which is consumed during the day. The microinverters also allow additional generation in the morning and at dusk to increase overall savings for the Richmond Football Club.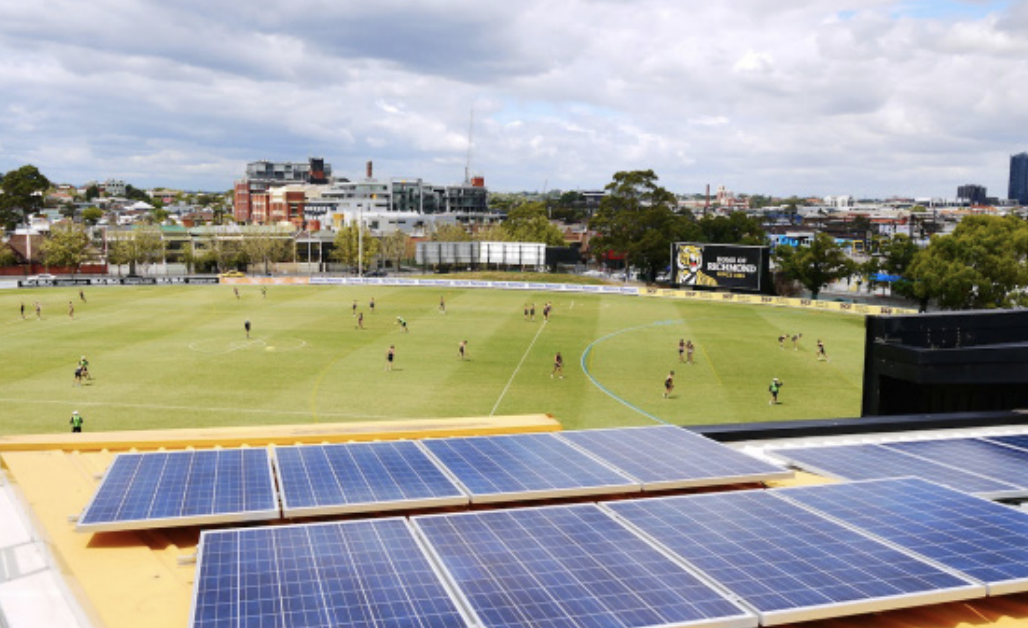 Read more product reviews from Solar Choice
Compare quotes from up to 7 pre-vetted installers in your area now.
Since 2008 our knowledge and sophisticated software has allowed over 180,000 Australian households and businesses to make a well-informed choice on their solar & battery installer.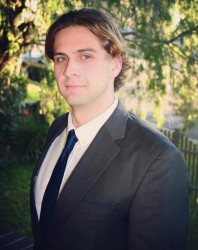 Latest posts by Jack Boutchard
(see all)
Reviews from Australians who have installed Enphase Inverters
Rated 5.00 from 11 reviews
21st February 2023
Alex
VIC - 3186
6kW system
Used micro inverters and it was great to see the rep from Enphase onsite first day of install
8th November 2022
Nigel
SA - 5072
10-15kW system
This is reason we changed and so far, very happy. Pic of Enphase control box attached.
21st September 2022
David
VIC - 3104
6kW system
19th August 2022
Keith
QLD - 4209
6kW system
Micro inverters were best option as half array faces east and half faces west. Took advice from QCS in deciding.
3rd June 2022
Nick
-
6kW system
LOVE the Enphase monitoring app.
18th May 2022
Geordie
VIC - 3011
5kW system
Have them on another house Very good
11th February 2022
Rosh
NSW - 2154
6kW system
17th August 2021
Regina
-
10kW system
Can't beat the Enphase for quality and safety
10th June 2021
Geoff
QLD - 4075
10-15kW system
So far so good. Reporting app is pretty good.
1st April 2021
Denis
VIC - 3150
8kW system
Seem to be working well. Went with microinverters on each panel to optimize system performance.
24th February 2021
Anthony
NSW - 2285
6kW system
Chose Enphase micro-inverters IQ7A due to roof shading in late afternoon, with Envoy-S metering and monitoring. Allows both consumption and production monitoring. Very happy with performance, with all microinverters producing power from about 20 minutes after sunrise until just before sunset. The first fully sunny day produced 40.2 kWh (in late February 2021).