Note: Solar Choice is not a solar installer and has no financial or other incentives to promote any product brand over another.
Overview of Fimer – Company History
Fimer S.p.A was founded in 1942 by Arturo Sottocorno, as a welding equipment manufacturer. Fimer is located in Italy as they are headquartered in Vimercate. Fimer's main business sectors in 2020 are solar and e-mobility. Fimer has over 1100 employees worldwide with a direct presence in 20+ countries spanning over 5 continents. With 3 production facilities (2 in Italy, 1 in India) and 3 R&D centres, Fimer is able to maintain a distribution network of over 100 countries.
ABB is a global technology company that operates in various industries, including electrification, industrial automation, and robotics. The company was founded in Italy in 1969 and was later acquired by Magnetek in 1991. In 2006, Power-One acquired the company, including its solar inverter line. However, in 2019, ABB decided to divest its solar inverter business, and it was acquired by FIMER. In March of 2020 Fimer completed the acquisition and integration of ABB's inverter business. The transaction included all of ABB's manufacturing and R&D sites in Finland, Italy and India, along with 800 employees across 26 countries.
Fimer have an Australian office located in Moorebank, NSW and have an Australian section of their website dedicated to their offerings into the Aussie market.
A Brief Rundown on Solar Inverters
A solar system's inverter is the point at which the DC electricity produced by solar panels is turned into grid-compatible AC electricity. There are four types of solar inverters, these being string inverters, hybrid inverters, micro inverters, and power optimisers.
String inverters (such as Fimer's) have traditionally been the standard in the solar industry. They send the power produced by solar panels to a central inverter that changes it from the DC electricity to the usable AC electricity that powers homes.
What is PV Evolution Labs Top Performer?
PV Evolution Labs (PVEL) with support from DNV GL has been independently testing Solar Panel reliability since 2014, and for the first time in 2019 have tested solar inverters. It is a voluntary test which manufacturers have to pay to be a part of. The solar panel testing is considered internationally as an excellent indication of solar panel quality. It's expected that the inverter testing will have the same recognition. To read the full PVEL scorecard click here.
Fimer Inverters – Points of Difference
Made in Italy & India
Fimer has two manufacturing plants in Italy (Vimercate and San Vendemiano) and one in India (Bangalore). Fimer is one of the few inverter companies that have made the decision to manufacture their products outside of China, which they believe gives them greater control over the production process and supply chain. They also have 6 repair centers located in US, Brazil, Italy, Turkey, India and Australia.
Fimer Inverter Technologies
Currently, Fimer has 28 inverters approved by the Clean Energy Council in Australia under the name "Fimer SpA". This is a requirement to be eligible for the federal STC solar rebate.
Fimer offers UNO series single-phase inverters and PVS series three-phase inverters with a wide range of sizes for both residential and commercial solutions for the Australian market. They also have a brand new series called "Power" including both single-phase(PowerUNO) and three phase (Power TRIO) inverters, but not available in Australia now (April, 2023)
UNO Series
The Fimer UNO series is mainly targeted at the residential market, providing a broad range of sizes from 1.2kW to 6kW. These single-phase inverters have a maximum efficiency of 97.4%, which is within the typical range of residential inverter efficiency standards of 95% to 98%. These inverters are designed to deliver high performance in a compact package and come equipped with dual Maximum Power Point Tracker.
One limitation of these inverters is that you can only oversize the solar panel capacity by around 2% (based on the DC input rating), while the Clean Energy Council guidelines allows inverters to be oversized by up to 33%. This means that you need to invest in a bigger inverter for same solar panel capacity, when compared to other brands.
TRIO Series
Fimer's TRIO series features their three-phase inverters that are sized for the residential market with 5.8kW, 7.5kW and 8.5kW options.
These inverters have 2 MPPTs which means the accompanying solar panels can be installed on a maximum of 2 different roof orientations. All 3 inverters in this series have an excellent rated maximum efficiency of 98% which is towards the highest rating of inverters available in the market.
The same limitation around solar panel capacity being restricted to 2% oversizing that applies for the UNO series also applies for the TRIO series.
PVS Series
The PVS series is Fimer's three-phase inverters designed for the commercial and large solar utility projects. These inverters are in a wide range of sizes, starting from 10kW and going up to 100kW for the Australian market.
The PVS series inverters up to 20kW have 2 MPPTs, the 30kW and 33kW option have 4 MPPTs and the largest 100kW option is equipped with up to 6 independent MPPTs. The series comes with an impressive maximum efficiency of over 98% for all models and up to 98.9% for the 100kW option.
Despite having a lower rated input DC power, the PVS series inverters do state on the data sheet that you can oversize the solar panels up to the 33% which is allowed by the Clean Energy Council.
Fimer Inverter Efficiency
An important aspect of getting the most value out of a solar inverter is to choose an appropriately sized inverter to optimise the solar panel system efficiency. To read about the importance of inverter sizing and system efficiency click here.
Residential inverter efficiency standards are generally 95 to 98 percent. The Fimer UNO-DM-TL-PLUS-Q 5.0kW has a maximum efficiency of 97.4% and an EU weighted efficiency of 97.0%.
Fimer's Warranty Offer for Australian Customers
In Australia, the CEC approved Fimer single-phase residential inverters come with a 10-year manufacturer's warranty as standard. The three-phase residential inverters come with a 5-year manufacturer's warranty that can be extended to 10-years. The warranty period commencing on the date the inverter is installed, or 6 months after the date of production, whichever occurs first.
Fimer has stated that all ABB Inverters installed prior to Fimer's acquisition of the ABB Inverter business will have their warranties honoured.
They provide online product warranty checker if you want to check your products warranty: https://www.fimer.com/check-your-product-warranty
For technical support and warranty-related queries, you can contact Fimer via email at au.solar-support@fimer.com, or by calling their number at 1800 769 663 or +61 28790 2720.
Fimer Inverter Costs
Fimer residential inverters are manufactured in Italy, this means that they will be more expensive than Chinese manufactured competitors.
Indicative pricing
| | |
| --- | --- |
| Fimer UNO-DM-TL-PLUS-Q 3.3kW Inverter | $1,000 to $1,200 |
| Fimer UNO-DM-TL-PLUS-Q 4kW Inverter | $1,100 to $1,300 |
| Fimer UNO-DM-TL-PLUS-Q 5kW Inverter | $1,200 to $1,400 |
Keep in mind that inverter costs generally only run between 10-20% of your total system, so often it is worth investing in a high-quality inverter given this will have a large impact on the efficiency and performance of your Solar Power project.
Compare quotes from up to 7 installers in your area now.
Fimer Solar Inverters Pros and Cons
Pros
Highly efficient inverters with an above average maximum efficiency rating
Single-phase inverters come with a 10 year warranty which matches the best in the industry for string inverters
Manufactured in Italy
Cons
Towards the more expensive end of the market
Three-phase inverters have a shorter 5 year warranty, although it can be extended to 10 years
Fimer Inverter Specifications
| | | |
| --- | --- | --- |
| | Fimer UNO-DM-TL-PLUS-Q 5.0kW | Fimer React 2 5kW |
| Rated AC Power Output | 5,000W | 5,000W |
| Maximum Continuous Output Current | 22A | 22A |
| Maximum Inverter Efficiency | 97.4% | Undisclosed |
| Dimensions with Safety Switch/Connection Unit | 553 x 418 x 175 mm | 740 x 490 x 229 mm |
| Weight | 15kg | 22kg |
| Warranty | 10 years | 10 years |
| Operational Temperature Range | -25°C to 60°C | -20°C to 55°C |
| Made in | Italy | Italy |
So, Should I Buy Fimer inverters?
As an Italian brand with a long history, Fimer have maintained their position as a premium option in the solar inverter market. They have an above-average maximum efficiency rating and offer a 10-year warranty for their single-phase inverters, which is among the best in the industry. Additionally, their inverters are manufactured in Italy, which may be a desirable factor for some customers.
It is our opinion that selecting a Fimer inverter for your project is a good decision you will not regret.
Example of a Fimer Commercial Solar Project
This application of ABB inverters is located in Costa Rica. The country has a very unique climate and geography, that has enabled 95% of energy requirements to be supplied by renewable sources. Such as Hydro, solar, geothermal, and wind over the past few years.
For the majority of 2018, Costa Rica was able to supply 100% of the country's energy from renewable energy sources. It's the country's ambition to supply 100% of power from renewable energy sources.
ABB provided inverters for Costa Rica's largest solar farm; the farm generates enough power to supply 10% country's population. The farm utilised 28 ABB PVS-175 String Inverters and 1 ABB PVS-175-MVCS (medium voltage compact skid). This installation was completed prior to the acquisition.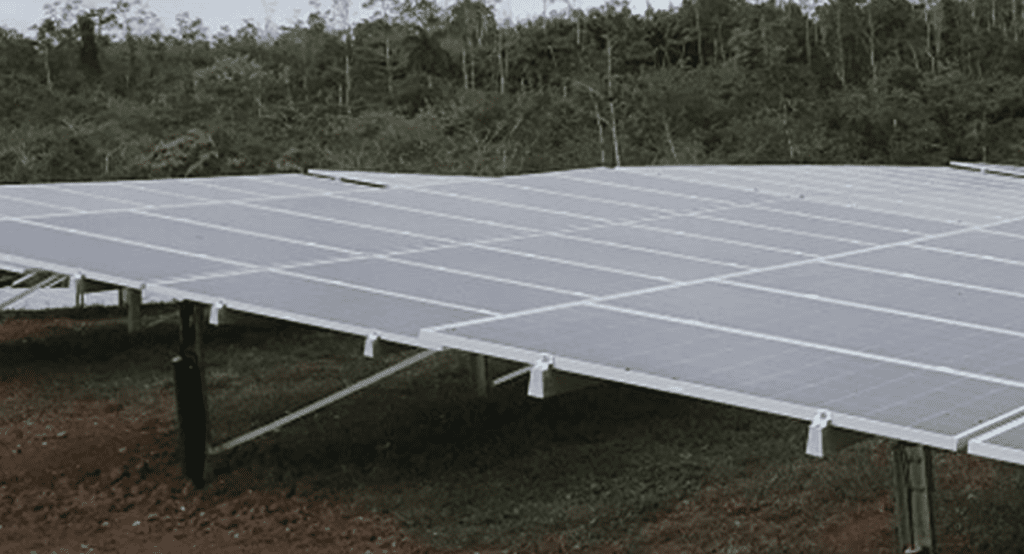 Read more product reviews from Solar Choice
Compare quotes from up to 7 pre-vetted installers in your area now.
Since 2008 our knowledge and sophisticated software has allowed over 300,000 Australian households and businesses to make a well-informed choice on their solar & battery installer.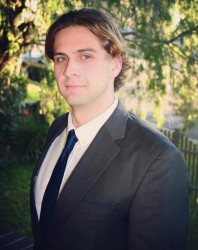 Latest posts by Jack Boutchard
(see all)
Reviews from Australians who have installed Fimer (ABB) Inverters
Rated 4.00 from 2 reviews
1st June 2022
Karen
-
6kW system
European, high quality. Great value.
5th July 2021
Kel
SA - 5163
6kW system
The monitoring software is lacking and unintuitive. Annoyingly, the installer configured the WiFi without giving me the means to change the parameters myself. Main issue is the inability to alter the designated WiFi name. This means, I cannot ever change it at the router level without losing access to the inverter. Installer should ideally, grant permissions so I can make these adjustments myself. I dislike being locked out of hardware I've paid for. I've called about this issue in the past, but again, phone calls aren't ever returned.