Overview of GoodWe – Company History
Jiangsu GoodWe Power Supply Technology Co Ltd was founded in 2010 in Suzhou, China. In 2012, GoodWe established itself in the Australian market, setting up an office in Melbourne. GoodWe designs and manufactures inverters for the residential, commercial, and energy storage markets. GoodWe manufactures inverter sizes ranging from 0.7kW to 250kW of both single and three-phase types.
GoodWe quickly grew to be an internationally renowned inverter manufacturer, with more than 1200 employees situated in 15 different countries. By the end of 2019, GoodWe had distributed inverters to more than 100 countries totalling a global PV installation of 15GW.
GoodWe in 2019 was considered the largest storage hybrid inverter supplier, and a top 5 single-phase string inverter supplier worldwide by Global energy research consultancy group Wood Mackenzie. In 2020, EUPD Research awarded GoodWe the Top Brand PV seal in Australia for the second consecutive year. In February 2020, GoodWe became the world's first non-European inverter manufacturer to obtain the prestigious VDE-AR-N 4110-2018 compliance certificate by TÜV Rheinland Industrie Service. Also in September 2020, GoodWe was listed on the Shanghai Stock Exchange.
Following a scrutinous selection process, GoodWe has been awarded an exclusive licensing contract for global sales by General Electric (GE).
A Brief Rundown on Solar Inverters
A solar system's inverter is the point at which the DC electricity produced by solar panels is turned into grid-compatible AC electricity. Typically there are 2 approaches to inverters – either string inverters or micro-inverters
String inverters (such as most of GoodWe's product range) have traditionally been the standard in the solar industry. They send the power produced by solar panels to a central inverter that changes it from DC electricity to the usable AC electricity that powers homes. Goodwe also specialises in hybrid string inverters which provide the ability to charge a battery as well as use solar power immediately as its created.
Micro-inverters, generally a more expensive solution, provide a small inverter for each solar panel that is installed. This means that each panel operates individually which creates more visibility over performance and can offer some advantages in partly shaded conditions.
GoodWe Inverters – Points of Difference
Range of Hybrid Inverter Options
GoodWe has the largest range of storage inverters on the market including single-phase LV hybrid solutions (ES, EM), single-phase AC coupled retrofit solutions (SBP), single-phase HV hybrid (EH) and three-phase HV hybrids (ET). This makes GoodWe a good option if you are installing a battery that requires a hybrid inverter or if you plan to keep your options open to installing batteries in the future.
Multiple MPP Trackers
Maximum Power Point Trackers (MPPTs) dictate how many different roof orientations a string inverter can handle. If panels on the same MPPT are tilted differently they will only perform as well as the lower-performing panel which will impact output throughout the day. GoodWe's inverters are often selected as they offer more MPPTs than their competitors across different inverter sizes. GoodWe's MS series is the only 3 MPPT single-phase inverter in the Australian market. This means if, for example, you were hoping to install panels on the North, West and East sides of your house, your options would be to use a GoodWe MS or use a more expensive micro-inverter or power optimiser solution.
DC Oversizing
DC oversizing refers to installing more solar panel capacity than the output potential of the inverter. At face value, this seems like a design like this could be wasting some power, but after factoring in efficiency losses and acknowledging that solar panels will never output their nameplate watt rating, oversizing by 33% can be a cost-effective design and is permitted by the Clean Energy Council's guidelines. Oversizing beyond 33% can be advantageous if you have a battery installed and can store surplus DC energy.

Goodwe's Inverter Range
| | |
| --- | --- |
| The XS Series is GoodWe's smallest available inverter about the size of an A4 piece of paper and only weighs 5.2kg. It's a Single-Phase string inverter with 1 MPPT available in sizes ranging from 0.7-3kW. It offers 33% DC oversizing and up to a max efficiency of 97.6%. | |
| The EH Series maximises its capacity and wide MPPT voltage range through the 33% DC oversizing capability. The EH Series is GoodWe's only residentially manufactured Hybrid Inverter range. The EH Series is compatible with high-voltage batteries, being able to be connected to lithium-ion batteries in the 85V to 450V range. | |
| The MS Series is GoodWe's industry-leading 3 MPPT's single-phase model available in 5-10kW sizes. It is a small but powerful inverter, weighing up to 22.5kg and offering as much as 100% DC oversizing. | |
| The MT Series is focused on commercial applications with 3-phase models up to 80kW in capacity. These inverters feature 4 MPPTs and can oversize DC input by as much as 50%. | |
How Much Does GoodWe Inverter's Cost?
GoodWe inverters are manufactured in China and have reached a significant scale of production meaning they can offer cost-effective prices.
Indicative pricing
| | |
| --- | --- |
| GoodWe Inverter Model | Indicative Price Range |
| GoodWe XS Series 3KW Inverter | $500 to $600 |
| GoodWe DNS Series 5KW Inverter | $600 to $800 |
| GoodWe MS Series 10kW Inverter | $1,250 to $1,400 |
Keep in mind that inverter costs generally only run between 10-20% of your total system, so often it is worth investing in a high-quality inverter given this will have a large impact on the efficiency and performance of your Solar Power project.
Compare quotes from up to 7 installers in your area now.
GoodWe Inverter Efficiency
An important aspect of getting the most value out of a solar inverter is choosing an appropriately sized inverter to optimise the solar panel system efficiency. To read about the importance of inverter sizing and system efficiency click here.
Residential inverter efficiency standards are generally 95 to 98 per cent, GoodWe inverters meet these standards. The least efficient GoodWe inverter is the NS Series 1kW which still records a 96.5% max efficiency. Asides from this one inverter all GoodWe inverters have at least 97% max efficiency.
Several GoodWe models have over a 98% max efficiency, one of these models is the SDT Series 10kW. This Three-Phase Dual-MPTT string inverter has a 98.3% max efficiency, making it one of the industry's more efficient inverters.
GoodWe Inverter Warranties
In Australia, all CEC-approved GoodWe inverters come with a standard 5-year manufacturer's warranty. For the DNS and MS series, Goodwe offers an additional 5 years where they will replace the 'parts-only'. In years 5 to 10 the customers would receive the replacement parts for free, but would still be required to pay for delivery, all labour costs and any taxes/duties.
In 2019 Goodwe launched an online warranty extension service. Customers can conveniently extend their warranty periods up to 25 years depending on the model of the inverter, simply by entering the serial number via their online portal and following the prompts. This needs to be done within 6 months for inverters above 25kW in capacity and within 2 years if below 25kW in capacity
The Limitations of Goodwe's Inverters
GoodWe inverters won't perform as well as micro-inverters or power optimiser solutions in partly shaded conditions. If there are trees above your roofline on the North, East or West side of your house then it would be worth discussing the pros and cons of alternatives with Solar Choice before deciding on technology.
Additionally, the 5 year full warranty offered by GoodWe is rapidly becoming one of the shortest inverter warranties offered in Australia with many of the growing Chinese companies offering a standard 10-year warranty. As we've discussed previously, a warranty is only worth something if the company providing it is still around and there is an accessible route to claiming it if your Solar Installer is no longer around – by all available measures GoodWe looks to be a good bet.
A Full Range of GoodWe Inverters Available in Australia
The majority of GoodWe's Inverters are approved by the Clean Energy Council for the Small-scale Renewable Energy Scheme, which is Australia's home solar rebate program.
The following GoodWe Inverter Series & sizes are CEC approved:
Goodwe Solar Inverters Pros and Cons
Pros
Goodwe have one of the biggest ranges of inverters including hybrid options catering to almost every possible installation type
Goodwe's MS series features 3 MPPTs which makes them ideal for installations where panels are being installed on 3 different orientations
Over 10 years trading history in the Australian market
Cons
The 5 years full warranty with an additional 5 years 'parts only' is not as beneficial as a full 10 year warranty which is offered by some other solar inverter manufacturers
Comparison of Common Residential GoodWe Inverters
| | | | |
| --- | --- | --- | --- |
| | GoodWe XS Series 3kW | GoodWe DNS Series 5kW | GoodWe MS Series 10kW |
| Rated AC Power Output | 3,000W | 4,999W | 10,000W |
| Maximum Continuous Output Current | 14.3A | 21.7A | 45.5A |
| Maximum DC Power | 3,900W | 6,650W | 13,500W |
| Number of MPPTs | 1 | 2 | 3 |
| Maximum Inverter Efficiency | 97.6% | 97.8% | 97.7% |
| Dimensions | 295 x 230 x 113 mm | 354 x 433 x 147 mm | 511 x 415 x 175 mm |
| Weight | 5.8kg | 13kg | 22.5kg |
| Warranty | 5 Years | 5 Years | 5 Years |
| Operational Temperature Range | -25°C to 60°C | -25°C to 60°C | -25°C to 60°C |
| Made in | China | China | China |
So, Should I Buy GoodWe inverters?
In some cases, GoodWe may be the only string inverter option that can be used for houses with multiple roof aspects.
Technically speaking, GoodWe's inverters are able to offer similar characteristics to some of the premium options in the market.
We consider GoodWe to be one of the Chinese inverter manufacturers with a better reputation with a good history in the Australian residential solar market. Their inverters are price more competitively that the European or micro-inverter options so can offer some savings for customers looking to maximise value under a particular budget.
Example of a GoodWe Commercial Solar Project
In March 2020 the largest solar power plant in the state of Espirito Santo, Brazil commenced operation. The plant is located on two campuses of the state's largest university, Universidade Federal do Espirito Santo (UFES).
The power plant will generate approximately 7.7 million kWh of electricity a year. This will reduce the largest campus's electricity consumption by almost 50% and reduce the university's total power consumption by 30%. Due to the system's size, the initial investment will be paid back in less than 5 years.
The inverters used in this power plant system are from the GoodWe MT Series. This commercial inverter is ideal for large-scale roof and power plants. The MT Series comes in 50-80kW sizes, it is a three-phase string inverter with 4 MPPT's that can achieve a max efficiency of 98.8%.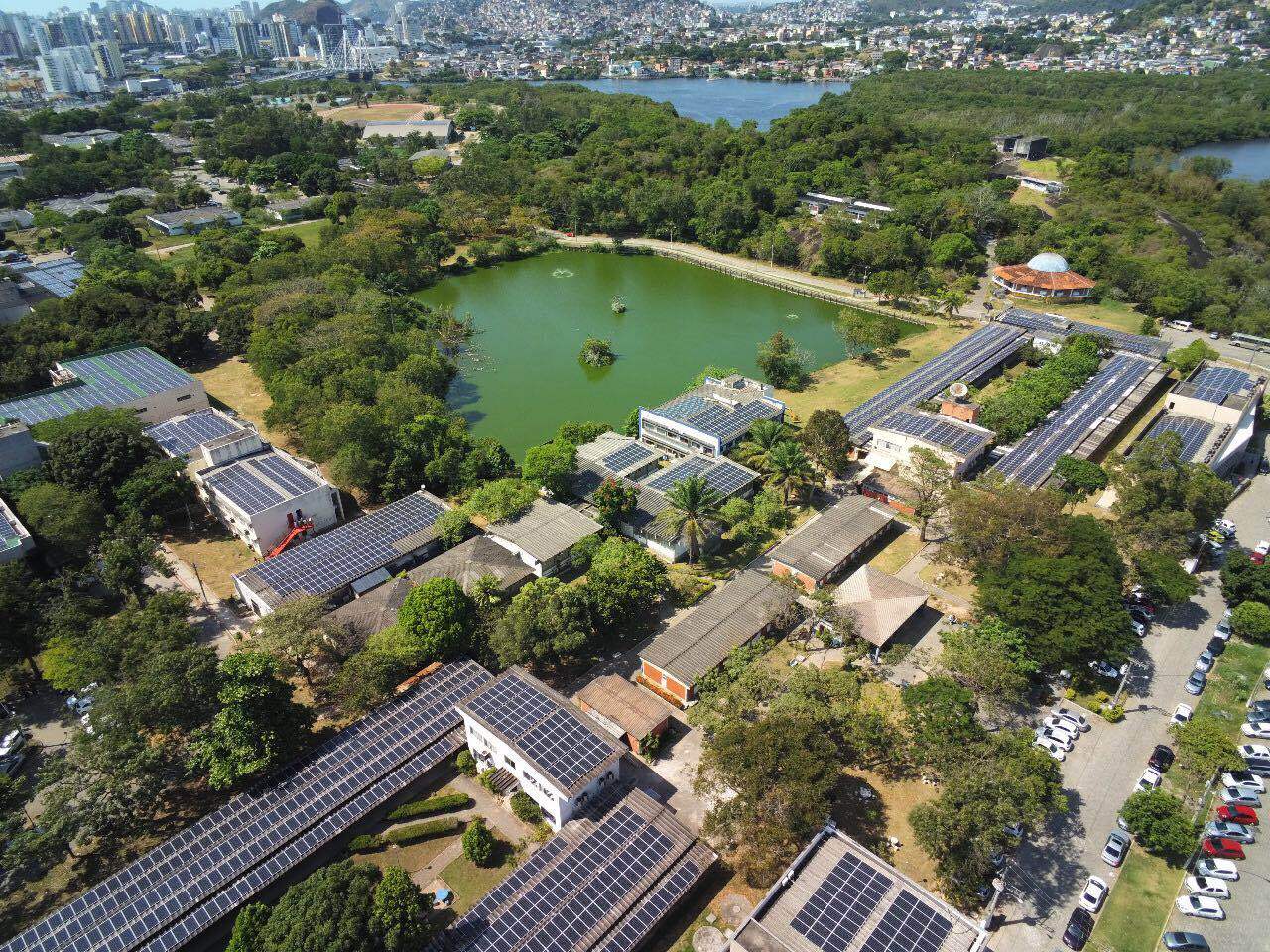 Read more product reviews from Solar Choice
Compare quotes from up to 7 pre-vetted installers in your area now.
Since 2008 our knowledge and sophisticated software has allowed over 300,000 Australian households and businesses to make a well-informed choice on their solar & battery installer.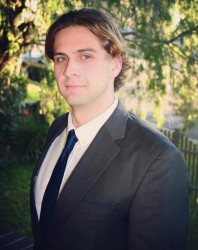 Latest posts by Jack Boutchard
(see all)
Reviews from Australians who have installed Goodwe Inverters
Rated 4.66 from 103 reviews
3rd October 2023
Barry
-
9kW system
It met the solar system objectives
30th September 2023
Peter
-
6kW system
30th September 2023
Cindy
-
6kW system
28th September 2023
Alan
VIC - 3222
5kW system
The original invert 5kw Growatt installed in 2012 failed in 2020 2 years after upgrade from 3kw of panels to 5kw in 2018.
28th September 2023
Jayesh
-
6kW system
27th September 2023
Long
-
6kW system
27th September 2023
Darrel
-
6kW system
23rd September 2023
George
-
10kW system
23rd September 2023
Nehad
NSW - 2143
10-15kW system
22nd September 2023
Vivienne
-
10kW system
19th September 2023
Nehad
NSW - 2143
10-15kW system
7th September 2023
Darrel
VIC - 3156
6kW system
5th September 2023
Donna
VIC - 3799
8kW system
29th August 2023
Edmond
-
10-15kW system
Simple inverter and does the job. My panels are wired in string configuration so no fancy options here.
29th August 2023
Leo
NSW - 2479
5kW system
Easy to operate , and ready for future battery
27th August 2023
Aaron
VIC - 3137
5kW system
26th August 2023
Mark
VIC - 3437
30-50kW system
All good at this stage. Does make a buzzing noise. Again did search online for the best value and performance and Goodwe was on top 5 list.
23rd August 2023
Gary
VIC - 3977
10kW system
It has failed after 1 month
22nd August 2023
Mostafa
VIC - 3021
5kW system
20th August 2023
Garry
-
6kW system
15th August 2023
Viv
-
6kW system
13th August 2023
Piseth
-
5kW system
8th August 2023
Lifu
-
6kW system
7th August 2023
Sandy
-
15-20kW system
6th August 2023
Dax
NSW - 2102
6kW system
3rd August 2023
L.stewart
-
6kW system
28th July 2023
Alison
-
6kW system
27th July 2023
Sokpheak
-
5kW system
14th July 2023
Ernest
-
6kW system
13th July 2023
Ian
-
5kW system
30th June 2023
Geoff
-
6kW system
29th June 2023
Catherine
-
10kW system
12th June 2023
Mobasher
-
10-15kW system
26th May 2023
Bryan
NSW - 2286
10-15kW system
25th May 2023
Andrew
VIC - 3152
6kW system
Seems to work and app works
23rd May 2023
Terry
SA - 5064
10-15kW system
So far so good, it's working perfectly.
23rd May 2023
Kimberly
VIC - 3076
6kW system
23rd May 2023
Percy
-
8kW system
21st May 2023
Travis
-
10kW system
17th May 2023
Luke
-
9kW system
Didn't need to install one
16th May 2023
Imran
-
6kW system
11th May 2023
Ian
-
6kW system
3rd May 2023
Raymond
VIC - 3956
6kW system
Competitive price, and high quality.warranty good.popular worldwide brand.
18th April 2023
Ian
SA - 5601
6kW system
29th March 2023
Robert
-
6kW system
24th March 2023
Phil
-
6kW system
23rd March 2023
Jim
NSW - 2250
10-15kW system
Why I chose the. 10kW Goodwe inverter was for similar reasons to why I chose the Jinko panels. I.e. very popular, widely used, well priced & furthermore, the Jinko - Goodwe combination is also a very popular & widely used panel-inverter combo. The key deciding factor for me choosing the Goodwe inverter was my AC Input is only 240VAC single phase, not 3-phase, & though there are also other popular & very decent brand inverters to choose from such as Fronius, Sungrow, etc., Goodwe offered a single phase, 10kW, 3xMPPT inverter. Most other brands only offered the above in 3-phase or only 2xMPPT in a single phase. This would mean I would need 2 x 5kW, 2xMPPT inverters from Sungrow for example, which also limited the panel distribution & layout that would yield the best results for my multiple single & double-storey roof configuration. The Goodwe was therefore a no brainer for my circumstance.
23rd March 2023
Paul
-
10kW system
15th March 2023
Colin
SA - 5575
10-15kW system
all seems to be working well and am happy with results.
24th February 2023
Dan
-
4kW system
Goodwe have a pretty easy app to set up and ease. Have to connect it to your home wi-fi first.
20th February 2023
Kathryn
QLD - 4740
10kW system
no problems or issues as yet
15th February 2023
Ian
NSW - 2263
6kW system
appears to be as described
10th February 2023
Michael
TAS - 7325
9kW system
10th February 2023
Ian
SA - 5064
10kW system
Does the job and has monitoring of energy consumed via the internet.
17th January 2023
Sanjay
VIC - 3105
10kW system
14th January 2023
April
-
10-15kW system
12th January 2023
Shannon
-
9kW system
28th December 2022
Carl
NSW - 2448
6kW system
27th December 2022
Danilo
VIC - 3909
5kW system
26th December 2022
Simon
-
15-20kW system
20kW inverter is VERY noisy (over 60dB measured). Do not install indoors, or where people work.
23rd December 2022
Kevin
SA - 5162
10-15kW system
Told good mid spec inverter working fine at this stage only early days.
21st December 2022
Sam
-
6kW system
16th December 2022
Mitch
NSW - 2210
9kW system
Great value. Very happy with its performance thus far.
29th November 2022
Kane
SA - 5162
10kW system
Goodwe online and phone app to monitor usage is really good.
27th November 2022
Athol
-
7kW system
22nd November 2022
Geoff
-
6kW system
9th November 2022
Anne
NSW - 2487
10-15kW system
8th November 2022
Juliet
WA - 6019
5kW system
4th November 2022
Ragav
-
6kW system
24th October 2022
Mark
-
3kW system
5th October 2022
Robert
VIC - 3031
6kW system
27th September 2022
Robert
VIC - 3750
2kW system
Again only just installed
24th September 2022
Stephanie
-
6kW system
20th September 2022
Mike
QLD - 4212
10-15kW system
Model 8500-MS with 8.5kW output and 97.7% efficiency and a 10 year warranty. Has WiFi and remote internet access with great access showing updated figures every 5 minutes.
15th September 2022
Mike
SA - 5214
15-20kW system
Great - only small quibble is that the SEMS Portal software sometimes fails to provide accurate graphs ( shows zero load for the whole day ) if the remote serve does not get all the scheduled meter readings.
7th September 2022
Kelly
VIC - 3429
10-15kW system
I have a Goodwe Inverter & an Alpha Inverter. They're working really well. Quite small & compact. Very neat looking. The apps for the 2 inverters are really good!
19th August 2022
Nik
-
5kW system
8th August 2022
Shu
-
10kW system
2nd August 2022
Sid
NSW - 2000
10-15kW system
29th July 2022
Travis
VIC - 3690
6kW system
26th July 2022
Kevin
-
8kW system
Goodwe haven't responded to my request for an explanation of the bizarre graph either.
19th July 2022
John
VIC - 3024
6kW system
Seems to recording same as monitoring is
17th July 2022
Cat
NSW - 2484
6kW system
Looks good so far, am awaiting my first bill
6th July 2022
Simon
SA - 5251
10-15kW system
5th July 2022
Florin
-
5kW system
28th June 2022
Jennie
NSW - 2259
10kW system
Software is very easy to use.
28th June 2022
Paul
SA - 5163
6kW system
Again..lets see how it lasts
22nd June 2022
Brett
VIC - 3165
6kW system
The inverter seems to be working well. The mobile app lets me track when and how much power is being generated so that I can run my larger appliances during these times.
21st June 2022
Grant
VIC - 3280
6kW system
I had some trouble getting the monitoring onto my iPhone but now everything is great.
16th June 2022
Debra
SA - 5114
6kW system
Had good reviews and with head office interstate in case warranty is needed
31st May 2022
Jason
VIC - 3350
6kW system
31st May 2022
Paul
ACT - 2614
6kW system
easy to set up and use built in wifi monitoring, switches on with little sun and continues till all light gone. no issues at all
6th May 2022
Paul
-
8kW system
6th May 2022
Daniel
-
6kW system
21st March 2022
Peter
-
6kW system
again, whilst no account has been rendered yet, there's been no problem with the operation of the system to date.
8th February 2022
Aldo
WA - 6064
6kW system
24th November 2021
James
-
6kW system
The panels themselves are working well, but there is a communication fault in the Goodwe Inverter which 6 months after I reported it has still not been rectified NW Solar Power. I have had to put WA Consumer Protection on to them to force them to take action to rectify the fault.
26th July 2021
Phil
VIC - 3461
6kW system
21st July 2021
David
QLD - 4570
10-15kW system
8th July 2021
Peter
-
6kW system
1st July 2021
Alual
-
6kW system
4th June 2021
Peter
WA - 6020
6kW system
22nd May 2021
-
6kW system