Overview of Growatt – Company History
Growatt New Energy was founded in 2010, they are a manufacturer of residential, commercial, and large-scale utility solar inverters. Growatt's  headquarters are located in Shenzhen, China, with their main manufacturing facility in Huizhou with a capacity of 20GW of inverter output per year.
A year after the company was founded they established a subsidiary in Australia. The company has since grown a network of 23 sales and support offices around the world. Growatt's Australian office is located in Silverwater, NSW.
The company is privately owned and we were not able to find any information on the owners of the company. Growatt does not publish any financial or sales information about the company.
A Brief Rundown on Solar Inverters
The solar inverter is what turns the solar energy generated by solar panels into the useable electricity that powers households. The energy generated by the solar panels is in the form of direct current (DC) energy. DC electricity only flows in one direction and is the type of electricity used to power phones and laptops. The role of the solar inverter in a photovoltaic (PV) system is to convert the DC energy into the useable AC electricity that powers households.
The inverters are also connected to the grid, this is important as it needs to be able to handle the flow of AC electricity. As any surplus solar generated electricity is fed back into the grid. There are four types of solar inverters, these being string inverters, hybrid inverters, micro inverters, and power optimisers.
What is PV Evolution Labs Top Performer?
PV Evolution Labs (PVEL) with support from DNV GL has been independently testing Solar Panel reliability since 2014, and for the first time in 2019 have tested solar inverters. It is a voluntary test which manufacturers have to pay to be a part of.  The solar panel testing is considered internationally as an excellent indication of solar panel quality. It's expected that the inverter testing will have the same recognition. To read the full PVEL scorecard click here.
 Growatt didn't rank in any of these tests. However, as an internationally renowned inverter manufacturer, it is likely that they didn't pay to participate in the testing.
 Growatt Inverters – Point of Difference
The Growatt CEC approved Inverter range differs from other inverter manufacturers by offering different types and configurations in the typical power range. Growatt manufactures Single Phase Inverters with one or two MMPTs (Maximum Power Point Tracking). Three Phase Inverters with dual MMPTs. And a Single Phase Hybrid Inverter with 2 MMPTs and a low voltage battery. All of the CEC approved Growatt Inverter range are Transformerless Inverters, which contributes to the high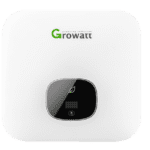 efficiency.
The Growatt MIN 2500-6000TL-X/XH is a 2.5-6kW Single Phase Inverter with 2 MPTTs. This inverter is showcasing the developments of inverter technology, function, and appearance. This inverter ranges from 98.2% to 98.4% efficiency, making it one of the most efficient residential inverters on the market. This in combination with the Touch key, OLED display and sleek modern design is setting a new standard for inverters.
Growatt Inverter Efficiency
Residential inverter efficiency standards are generally 95 to 98 percent. Growatt inverters meet or exceed these standards, with the CEC approved inverters ranging from 97.2-98.4% efficiency. The Growatt MIN 2500-6000TL-XH for example has up to 98.4% efficiency. This situates Growatt as one of the top inverter manufacturers in the industry for residential inverter efficiency.
Growatt Inverter Costs
The below prices are an indicative guide of the wholesale costs of Growatt Inverters. These prices are only available to solar installation companies, not to end customers.
| | | |
| --- | --- | --- |
| Model Number | Description | Indicative Net Price Range |
| GW-1500-S | Growatt 1500-S Inverter | $310-$320 |
| GW-2000-S | Growatt 2000-S Inverter | $330-$340 |
| GW-3000-S | Growatt 3000-S Inverter | $400-$410 |
| GW-MIN5000TL-X | Growatt MIN5000TL-X Inverter | $560-$570 |
| GW-MIN6000TL-X | Growatt MIN6000TL-X Inverter | $590-$600 |
Keep in mind that inverter costs generally only run between 10-20% of your total system, so often it is worth investing in a high quality inverter given this will have a large impact on the efficiency and performance of your Solar Power project.
Compare quotes from up to 7 installers in your area now.
Growatt Inverter Warranty
Growatt's warranty document is perhaps one of the shortest documents across the inverter market with only one page of T&Cs. They offer a standard warranty of 5 years, however this can be extended to 10 years for free if the product is registered online via Growatt's website. This is similar to some other companies offers in the market and offers consumers a good length of protection.
The warranty document states that in the event of the device becoming defective Growatt will repair the product or replace with a device of equivalent value. There is no further detail to cover whether there are any exclusions (like labour and freight).
Growatt also have a list of scenarios where warranty would be voided, like improper installations and reselling of devices. Most of these exclusions seem reasonable and comparable with other warranty documents Solar Choice has examined.
The only concerning part is that a lot of the terms are quite vague and in the document it states "please note Growatt reserve the ultimate explanation right on this warranty card".
For warranty claims, your best off going through your installer, otherwise you could contact Growatt on 02 8065 1298 or 1800 476 928.
A Full Range of Growatt Inverters Available in Australia 
The majority of Growatt's Inverters are approved by the Clean Energy Council for the Small-scale Renewable Energy Scheme, which is Australia's home solar rebate program. Important to note that not all kW on certain inverters are approved.
The following Growatt Inverters are CEC approved:
Growatt 750-3000-S 1-2kW & 3kW
Growatt MIN 2500-6000TL-XH 2.5-6kW
Growatt MIN 2500-6000TL-X 2.5-6kW
Growatt 3000-6000TL3-S 3-6kW
Growatt 7000-11000TL3-S 7-11kW
Growatt SPH 3000-6000 3-6kW
Growatt Solar Inverters Pros and Cons
Pros
Growatt offer some of the lowest priced solar inverters on the market which cater well to buyers on a budget
The maximum efficiency rating of Growatt's inverter range compares well against other options in the market with most ratings between 97.2% and 98.4%
Cons
As no financial information is released it is difficult to form any opinion on the financial health and longevity of the company
Minimal warranty document leaves space for confusion and for Growatt to avoid claims
Growatt Inverter Specifications
| | | | |
| --- | --- | --- | --- |
|   | Growatt 3000-S | Growatt MIN 3000TL-XH | Growatt SPH 3000 |
| Rated AC Power Output | 3000W | 3000W | 3000W |
| Maximum Continuous Output Current | 14.3A | 13.6A | 16A |
| Maximum DC Voltage | 550V | 500V | 550V |
| Maximum Inverter Efficiency | 97.6% | 98.2% | 97.5% |
| Dimensions with Safety Switch/Connection Unit | 271 x 359 x 141 mm | 375 x 350 x 160 mm | 547 x 516 x 170 mm |
| Weight | 9.1kg | 10.8kg | 27kg |
| Warranty | 5 years (Extendable to 10 years) | 5 years (Extendable to 10 years) | 5 years (Extendable to 10 years) |
| Operational Temperature Range | -25°C to 60°C | -25°C to 60°C | -25°C to 60°C |
| Made in | China | China | China |
Growatt Commercial Solar Project 
In 2016 a 1.5MW system was installed in the Netherlands for the Dutch utility company Liander. The parking lot solar plant at the time was the largest solar system installation in the Netherlands. The system utilised 70 Growatt 20kUE inverters, which was the first generation three phase inverter manufactured by Growatt.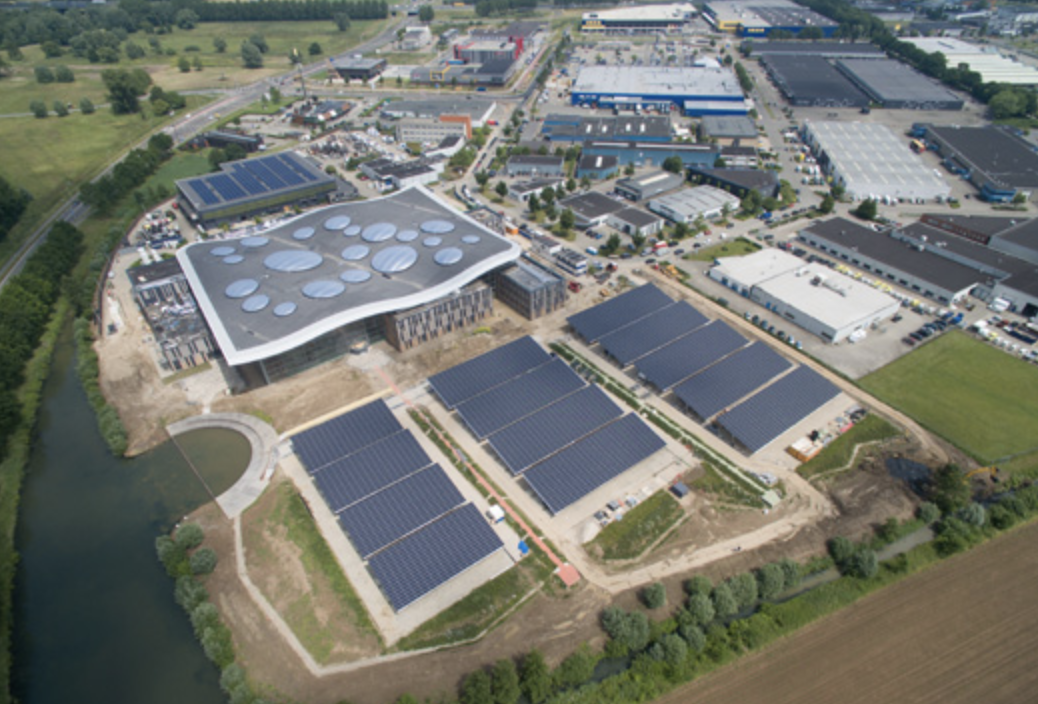 Read more product reviews from Solar Choice
Compare quotes from up to 7 pre-vetted installers in your area now.
Since 2008 our knowledge and sophisticated software has allowed over 300,000 Australian households and businesses to make a well-informed choice on their solar & battery installer.

Latest posts by Jeff Sykes
(see all)
Reviews from Australians who have installed Growatt Inverters
Rated 4.36 from 45 reviews
29th May 2023
Jorge
-
3kW system
17th May 2023
Kimberley
-
5kW system
16th May 2023
Parneet
-
6kW system
16th May 2023
Kristy
-
6kW system
Neat and tidy installation
16th May 2023
Brian
WA - 6108
3kW system
I was told that these inverters have 10 year replacement warranty so should be of a good quality
16th May 2023
Cliff
-
10-15kW system
Newly installed system so we are still assessing but we did a lot of research prior to purchase and this system was best rated
15th May 2023
Henry
-
5kW system
12th May 2023
Brett
-
30-50kW system
Outstanding customer service
12th May 2023
Dee
-
6kW system
28th April 2023
Jimmy
-
7kW system
30th March 2023
Lysander
VIC - 3461
2kW system
19th March 2023
Marie-therese
WA - 6060
30-50kW system
13th February 2023
Samuel
-
6kW system
11th February 2023
Pin
-
6kW system
# 1 Growatt - most selling, good app in phones
3rd February 2023
Denica
QLD - 4300
6kW system
Works great does what it suppose to do.
29th December 2022
Stewart
WA - 6536
7kW system
22nd December 2022
Ian
QLD - 4670
10-15kW system
Appears to be working fine
27th November 2022
Edwin
-
6kW system
14th November 2022
Michael
-
6kW system
9th November 2022
David
ACT - 2581
10-15kW system
13th October 2022
Karen
-
6kW system
Compact unit and the monitoring app works well.
27th September 2022
Clive
-
6kW system
25th September 2022
Michael
-
10kW system
No sure not connected to the grid
23rd September 2022
Fong
-
6kW system
20th September 2022
Alistair
VIC - 3363
10kW system
1st August 2022
Tas
VIC - 3161
6kW system
30th July 2022
Jim
WA - 6172
6kW system
26th July 2022
Peter
QLD - 4370
6kW system
25th July 2022
Ken
-
6kW system
7th June 2022
Christian
QLD - 4305
6kW system
Monitoring app doesn't work, tech support non existent. Cheap system.
26th May 2022
Tan
-
6kW system
6th May 2022
Raghav
-
6kW system
5th May 2022
Carrafa
-
10kW system
25th March 2022
Mark
VIC - 3207
6kW system
1st March 2022
Alexander
WA - 6163
5kW system
The inverter works fine. To get added import export power and energy cost tracking I opted for a 3rd party monitoring system from Reduction Revolution
10th February 2022
Naveen
NSW - 2155
6kW system
2nd February 2022
Ian
VIC - 3160
6kW system
9th August 2021
Ron
WA - 6169
6kW system
Again looks like a world wide product
7th August 2021
Vicky
-
10kW system
Put my trust in Get greener owner as I new he was genuine and cared about his clietal
2nd August 2021
Brian
-
3kW system
Seems to be a very well know brand
23rd June 2021
Marie-therese
WA - 6060
3kW system
21st June 2021
Duncan
VIC - 3127
6kW system
Seems fine. I note you only get ~85% capacity which I didn't realise before installation.
11th June 2021
Stephen
NSW - 2540
6kW system
7th June 2021
Ryan
VIC - 3214
6kW system
Difficult to assess savings at this point due to slow install of interconnect by powerCore
28th May 2021
Andrei
NSW - 2264
8kW system