Note: Solar Choice is not a solar installer and has no financial or other incentives to promote any product brand over another.
Overview of Solar Edge – Company History
Established in 2006, SolarEdge developed the DC optimised inverter solution that changed the way power is harvested and managed in photovoltaic (PV) systems. The SolarEdge intelligent inverter solution maximises power generation while lowering the cost of energy produced by the PV system, for improved return on investment.
In 2010, the company shipped an estimated 250,000 power optimizers and 12,000 inverters – amounting to a total generation of 50 megawatts and 70% of the power optimizers market.
In March 2015, SolarEdge had an initial public offering on the NASDAQ with 7,000,000 shares of its common stock at a price to the public of $18.00 per share, raising $126 million.
In May 2015, SolarEdge partnered with Tesla Motors or the joint development of a photovoltaic (PV) storage and backup power solution for the residential solar market, based on the Powerwall home and industrial battery packs that were unveiled in April 2015, and quickly received orders to a total value of US$800 million.
Solar Edge now has over 2,400 employees globally with a monitored site in over 130 countries. The headquarters are located in Israel with offices all over the world including the USA, Germany, France, Japan, China, India, and Australia.
A Brief Rundown on Solar Inverters
String inverters have traditionally been the standard in the solar industry. They send the power produced by solar panels to a central inverter that changes it from DC to usable AC power for your home.
Microinverters, on the other hand, convert DC to AC power at each individual panel and allow for monitoring and power regulation at the panel level. This is useful for homes that are located somewhere with shading from clouds, trees, or other buildings.
Solar Edge Inverters – Point of Difference
There are many solar panels out there, what makes SolarEdge inverters stand out?
DC Optimisation
Solar Edge is best known for pioneering the concept of a string inverter matched with individual 'DC optimisers' on each solar panel. This achieves similar benefits to Micro-inverter systems usually at a lower cost. These optimisers allow:
individual panel monitoring
individual panel optimisation (i.e. shade or dirt on one panel will not affect the other panels like a conventional string inverter setup)
rapid shutdown of panels in the case of an emergency
An increase in total energy generation over the lifetime of the system
An inverter with smaller dimensions because the Multi Power Point Tracking (MPPT) is all done at the panel.
SolarEdge Inverter Efficiency
While efficiency standards for residential inverters are generally 95 to 98 percent, while SolarEdge's inverters boast a maximum efficiency of 99.2 percent.
This greater efficiency will lead to a slight increase in energy production over the lifetime of a solar system and compliments the other advantages of the power optimisers.
SolarEdge Inverters Technologies
SolarEdge currently has 29 inverters approved by the Clean Energy Council in Australia under the name "SolarEdge Technologies Ltd". This is a requirement to be eligible for the federal STC solar rebate.
Currently, Solaredge offers both single phase and three phase inverters on the Australian market for residential and commercial solutions.
Single Phase Inverters
SolarEdge's single-phase inverters are designed for residential solar PV systems, where the power output is usually lower than that of commercial or industrial systems. These inverters are smaller in size, easier to install, and less expensive than three-phase inverters. See below summary of the different single phase inverters SolarEdge has available:
Genesis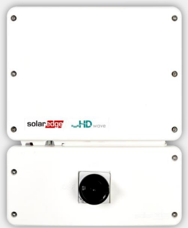 SolarEdge's entry level single phase inverter

Power optimised – like all SolarEdge solutions

Weighted efficiency of 99% for 5kW to 10kW models
EV Charging
EV Charger and Solar Inverter built in one device

3kW and 5kW versions available

Weighted efficiency 99% for 5kW model

Charge EV from PV surplus
Home Hub
Compatible with DC connected battery

Provides back-up power in black-out

Models from 3kW to 10kW

Up to 300% DC oversizing
SolarEdge also offers StorEdge solutions which are designed to enable their non-hybrid inverters to connect with a DC battery like LG's Chem.
Three Phase Inverters
SolarEdge offers a range of three-phase inverters that are designed for commercial and industrial solar PV systems.In general, three-phase inverters are larger in size and more expensive than single-phase inverters.
SolarEdge provides three-phase inverters from 5kW to 100kW, with a maximum efficiency of up to 99.2%. The 50kW to 100kW options couple together 2 or 3 smaller inverters with one central 'Synergy Manager' to achieve the overall power output.
These inverters are compatible with a wide range of solar panels and have features such as built-in panel-level monitoring and rapid shutdown which can be a big advantage in commercial applications. Additionally, SolarEdge's three-phase inverters come with advanced safety features such as built-in thermal sensors to detect faulty wiring.
SolarEdge's Warranty Offer for Australian Customers
The SolarEdge inverter itself has a 12-year product warranty, and the accompanying power optimizers have a 25-year warranty.
The standard 12-year product warranty for the inverter is unparalleled in the industry, and is a great indicator of high quality. The inverter warranty can also be extended to 20 years and 25 years with most of their residential models.
As the power optimisers are located on the roof and exposed more to the elements, a 25-year warranty provides peace of mind to owners for the expected life of a typical solar system. The warranty offer for SolarEdge is better than premium alternatives like Enphase micro-inverters.
SolarEdge has an Australian office and a clear warranty claim process on their website, and we have not heard any difficulties in claiming warranty from SolarEdge from our customers.
Click here for more
SolarEdge Inverter Costs
As many SolarEdge inverters are manufactured in China or Hungary, this enables them to be sold at a cheaper price in comparison to European manufactured competitors.
Indicative pricing
| | |
| --- | --- |
| SolarEdge SEG-SE5000H 5KW Inverter | $1,200 to $1,400 |
| SolarEdge SEG-SE8K 8KW Inverter | $1,600 to $1,800 |
| SolarEdge SEG-SE10000H 10kW Inverter | $1,900 to $2,100 |
Keep in mind that inverter costs generally only run between 10-20% of your total system, so often it is worth investing in a high-quality inverter given this will have a large impact on the efficiency and performance of your Solar Power project.
Compare quotes from up to 7 installers in your area now.
SolarEdge Inverter Limitations
Of course, any inverter can have its limitations and SolarEdge is no different. SolarEdge is more on the pricier side so expect to pay around 20-40% higher cost on average than other high performing and highly rated inverters. Keep in mind that inverter costs generally only run between 10-20% of your total system so it can depend greatly on the rest of your set up including your Solar Panels and Solar Battery.
Whether the size and scope of your system will need enough power to fully make use of SolarEdge optimizers is another consideration on whether to go with SolarEdge.
Pros and Cons of SolarEdge Inverters
Pros:
One of the largest inverter companies in the world

Industry-leading warranty offer
Cons:
High upfront cost to reflect premium product

Only compatible with SolarEdge optimizers
SolarEdge Inverter Specifications
| | | | |
| --- | --- | --- | --- |
| | Single Phase Inverter with HD-Wave Technology 5.0kW | SolarEdge 3-Phase Range 5.0 kW | SolarEdge StorEdge Hybrid Inverter 5.0 kW |
| Rated AC Power Output | 4985W | 4985W | 4985W |
| Maximum Continuous Output Current | 23A | 11.5A | 27A |
| Maximum DC Power | 7750W | 9450W | 6750W |
| Maximum Inverter Efficiency | 99.2% | 98% | 97.6% |
| Dimensions with Safety Switch/Connection Unit | 450 x 370 x 174 mm | 775 x 315 x 191 mm | 962 x 315 x 184 mm |
| Weight | 11.4Kg | 22.0 Kg | 26.5 Kg |
| Warranty | 12 Years (Extendable to 20 and 25 years) | 12 Years (Extendable to 20 and 25 years) | 12 Years (Extendable to 20 and 25 years) |
| Operational Temperature Range | -40°C to 60°C | -40°C to 60°C | -20°C to 60°C |
| Made in | China/Hungary | China/Hungary | China/Hungary |
So, Should I Buy SolarEdge Inverters?
If you're considering buying an inverter, SolarEdge is one of the largest and most well-established companies in the world. With an office in Australia and long warranties, you can be confident in the quality and reliability of their products. However, it's important to note that the initial cost of a SolarEdge inverter is higher compared to other options.
If you have shading issues on your roof or you are willing to pay a bit extra to get a premium solution, then our opinion is that SolarEdge would be a great fit for any residential or commercial projects.
Example of a SolarEdge Commercial Solar Project
In 2014, Honda Motorcars' dealership in Ohio, USA wanted to install a carport canopy that would protect its fleet of automobiles, attract new customers, and power the facility. Dovetail Solar and Wind, were commissioned to run the project, and straight away they knew that SolarEdge's inverters were going to be the best option. An inverter is generally only 10% of the costs of a commercial solar project, however, it is responsible for 100% of the energy production. Therefore, SolarEdge's optimized inverter architecture offers the best of both worlds IE the design flexibility and energy boost of MLPE (Module Level Power Electronics) combined with the cost effectiveness and simplicity of a string inverter.
Fun Facts on The Project
– More than 80% of the steel used for the structure came from recycled cars
– The project will cover at least 75 – 80% of the facilities energy
– Green Energy Ohio named Honda their Business of the Year in 2015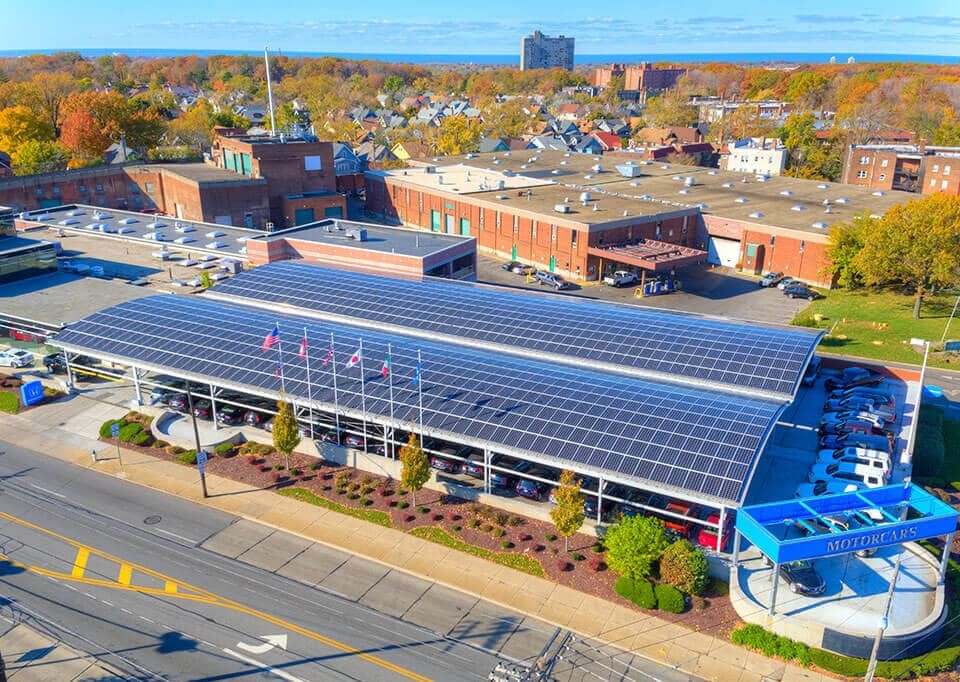 Read more product reviews from Solar Choice
Compare quotes from up to 7 pre-vetted installers in your area now.
Since 2008 our knowledge and sophisticated software has allowed over 300,000 Australian households and businesses to make a well-informed choice on their solar & battery installer.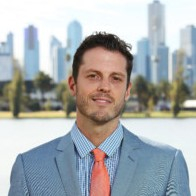 Latest posts by Dillon Bohler
(see all)
Reviews from Australians who have installed SolarEdge Inverters
Rated 4.53 from 53 reviews
20th September 2023
Christian
ACT - 2618
10kW system
very happy with that as every panel is individually driven - great progress.
4th September 2023
-
10kW system
1st September 2023
Bonnie
-
6kW system
29th August 2023
Joe
NSW - 2093
10kW system
23rd August 2023
Adrian
-
10-15kW system
3 ph Top quality, top value, excellent app to track all important aspects of output down to individual panels
11th August 2023
Alexander
NSW - 2110
5kW system
Seems to operate as promised and the monitoring platform is very useful
5th August 2023
Kris
-
10-15kW system
29th July 2023
Stephen
QLD - 4220
6kW system
21st July 2023
Dmitry
QLD - 4503
5kW system
Very satisfied! Solved a problem with power optimisers, 2 of them had to be replaced, solaredge shipped them to me directly and offer to pay for replacement.
21st July 2023
Peter
ACT - 2600
6kW system
The inverter failed after about a year and was replaced under warranty
21st July 2023
Bernie 2
ACT - 2614
8kW system
The Inverter seem to be delivering what was expected.
21st July 2023
David
NSW - 2325
10-15kW system
Have the SAolarEdge HD-Wave, would have liked to go with the SolareEdge Energy Hub (future proofing), but was not yet available at time of install (approx 6 month wait). But happy with the HD-Wave. No battery yet...if only they'd become cost effective. :)
15th July 2023
Sue
ACT - 2604
7kW system
Since installation we haven't had any problems.
14th July 2023
Erica
NSW - 2582
8kW system
Excellent. The online monitoring is great.
29th June 2023
Mani
NSW - 2291
8kW system
Great once the consumption monitoring component was installed
25th June 2023
Mike
NSW - 2093
8kW system
24th June 2023
Glenn
NSW - 2101
7kW system
Great app that keeps me up to date in real time
17th June 2023
Gavin
NSW - 2096
6kW system
A few issues with the inverter, more specifically the Smart Switch communication technology. Things seem to have stabilised but it took well over 12 months
14th June 2023
David
NSW - 2076
8kW system
The system is set up as 3 phase, and the setup was a little difficult to setup - both for the initial array, and the additions. The first 3 phase inverter failed after 3 1/2 years and needed to be replaced, but the replacement has been good, so far
14th June 2023
Sam
NSW - 2469
10kW system
We had the system installed and was supposed to be Battery ready but the battery company LG who's battery was compatible with our system stopped making the model that was suitable for our system because they had problems with them catching fire. This made the installing there brand impossible and the Solaredge battery was too expensive so we got 2 5kw Goodwe batteries and 5kw goodwe inverter installed
1st June 2023
Glen
QLD - 4053
7kW system
Except the SolarEdge Hot Water Controller which as mentioned loses wifi sync with the Inverter (wouldn't buy this component again as unreliable failure point - we have had no hot water and no system alert that the controller has failed). Inverter just works and runs cool so happy with how it works.
25th May 2023
Naomi
NSW - 2131
6kW system
22nd May 2023
David 2
ACT - 2607
8kW system
11th April 2023
Adrian
ACT - 2617
10-15kW system
Very happy with this very flexible inverter.
14th March 2023
Liz 2
QLD - 4213
8kW system
I have had other inverters and this is by far the best. The App is great and lots of info online for trouble shooting any problems.
7th February 2023
Graham
NSW - 2795
6kW system
18th November 2022
Andrew
-
6kW system
4th November 2022
Jordan
ACT - 2615
6kW system
Early days but no drama to date. A great real time WIFI monitoring APP.
7th September 2022
George
NSW - 2250
6kW system
18th August 2022
David
-
10-15kW system
30th July 2022
Mark
QLD - 4511
10-15kW system
12th July 2022
Ian
VIC - 3216
6kW system
10th May 2022
Alison
ACT - 2605
10kW system
19th April 2022
Arthur
NSW - 2022
8kW system
24th March 2022
Michael
-
10-15kW system
17th February 2022
Graham
NSW - 2575
10-15kW system
14th February 2022
John
NSW - 2444
10-15kW system
12th February 2022
Bernie 2
ACT - 2614
8kW system
My SolarEdge Genesis SE6000H inverter seems to be doing its job very effectively.
11th February 2022
Damien
NSW - 2305
10kW system
Seems to work well. Installed approx. 2 mths ago and no issues as yet.
3rd February 2022
Ryan
VIC - 3783
5kW system
Could not be happier with this. Online interface is excellent. Efficiency is excellent. It regularly tells me I'm making 5kw on a 5kw Inverter.
3rd February 2022
David
NSW - 2325
10-15kW system
27th September 2021
Phillip
NSW - 2782
5kW system
providing good service and is reliable
6th September 2021
Stephen 2
TAS - 7150
7kW system
Too early to tell if it is good. But the reviews are good.
13th August 2021
Robert
NSW - 2107
6kW system
Excellent design - monitoring software and app work perfectly.
27th July 2021
Graham
VIC - 3089
6kW system
App is good but inaccurate by up to 30%. Not good. Otherwise the inverter appears t o do what it is supposed to. The installation guys had problems configuring it but sorted it out in the end. No user manual or information for the owner about the inverter. All the information provided is about installation.
6th July 2021
Sean
-
20-30kW system
Looks good and seems to be easy to use
2nd July 2021
Julien
-
10kW system
Note we used 2 x 5W inverters to allow us to restart the system off a battery in the event of a blackout. No-one other than SolarPro advised us this alternative.
2nd July 2021
Lynda
-
30-50kW system
Whilst we see these are working now, we do not know our financial gain yet.
1st July 2021
Joseph
-
6kW system
30th May 2021
Wayne
TAS - 7310
6kW system
23rd May 2021
-
5kW system
Small and unobtrusive in garage with internet monitoring of entire system and individual panels
11th May 2021
-
10kW system
9th April 2021
Peter
NSW - 2259
10-15kW system