Note: Solar Choice is not a solar installer and has no financial or other incentives to promote any product brand over another.
Overview of Sofar Solar – Company History
Sofar Solar, a division of Sofar Group, is a Chinese manufacturer of solar inverters established in 2013. We weren't able to find any information on the web about the Sofar Group or its ownership, so the financial backing of this company is not very clear.
Sofar Solar's two manufacturing facilities are located in Shenzhen and Xinyang in China. Sofar Solar distributes its products around the world with particular focuses in China, India, Australia and Europe. Despite a later start in the inverter industry Sofar Solar has advised their sales rapidly grew to $300 million in 2018. Sofar Solar also manufacture battery storage systems and electric vehicle chargers.
Sofar Solar first entered the Australian market in 2018 initially having their products de-listed by the Clean Energy Council as their inverters failed to shut down correctly in the event of a grid failure. Sofar Solar have now resolved all technical issues with their first round of inverters and now has 41 inverter models approved by the Clean Energy Council. They have an Australian office set up on Pitt St in Sydney NSW.
A Brief Rundown on Inverter Technology
A solar power system's inverter is the point at which the DC electricity produced by solar panels is turned into grid-compatible AC electricity.
String inverters (such as Sofar's product range) have traditionally been the standard in the solar industry. They send the power produced by solar panels to a central inverter that changes it from DC electricity to the usable AC electricity that powers homes.
On the other hand, Microinverters, convert DC to AC electricity at each panel and allow for monitoring and power regulation at the panel level. This is useful for homes that are located somewhere with shading from clouds, trees, or other buildings and is more expensive tthana string inverter solution.
Sofar Solar Inverters – Point of Difference
The Sofar Solar inverters have some functionality built into the inverter that typically installers would have to install a separate device to manage.
I-V Curve Scanning
This functionality is designed to measure the maximum power point voltage (Vmpp), current (Impp) and peak power (Pmax) of the solar panel arrays that are connected to the inverter. In simple terms, they help you identify where the output of the panels is declining more rapidly than the normal degradation rate. This could be due to soiling or some issue with the installation, or it could be claimable under the solar panel's performance warranty.
Export Limitation
In many areas of Australia, solar is only permitted by the local distribution network if the solar power system does not export any energy back to the grid. In these cases, an installer will be required to install an export limiter which will effectively ramp down the power generated to match what is required by the building. Sofar Solar inverters have this functionality built-in enabling a quicker and more cost effective installation in these circumstances.
LCD, Sound and Alarm Systems
Most residential solar inverters are simple devices that rely on a wifi connection and their online monitoring system and/or app to assess the performance of the system. Sofar's residential solar inverters feature an LCD display which and built in sounds which enable the user to be better informed directly from the physical device. They also have a comparable monitoring system that supports their inverters.
25 Years of Data Storage
Sofar Solar's inverters come with an SD card built in which will record the energy generation data for up to 25 years. For most inverters this will be located on a server and only available with an internet connection.
Sofar Solar Inverters Available in Australia
There are 41 of SOFARSOLAR's Inverters (under the name of Shenzhen SOFARSOLAR Co Ltd) approved by the Clean Energy Council for the Small-scale Renewable Energy Scheme, which is Australia's home solar rebate program. The majority of the listed inverters are available in Australia.
Sofar Residential Solar Inverters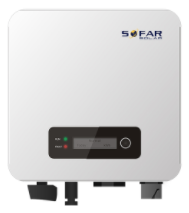 Sofar Solar's residential range of solar inverters extends from a 1.1kW single-phase with one MPPT through to a 12kW three-phase inverter with two MPPTs. The MPPTs enable a single inverter to handle solar panels with multiple orientations, so if your roof has more than 2 angles on which you wish to install panels, they you would need to add an additional inverter or power optimisers for panels on the 3rd orientation. This is commonly the case with smaller residential solar inverters.
Their commonly used single-phase 5kW inverter has a maximum efficiency rating of 98% for their latest edition (model number 5KTLM-G2) which we would consider to be good. The three-phase equivalent model is also rated at 98%
Alongside the monitoring software, the inverter has an LCD screen making it easier to read and diagnose directly from the device – many residential inverters simply have a series of indicator lights. A moisture ingress protection of IP65 makes the inverter suitable for both indoor and outdoor installation.
The standard warranty with the product is 5 years but is extendable up to 25 years.
Sofar Commercial Solar Inverters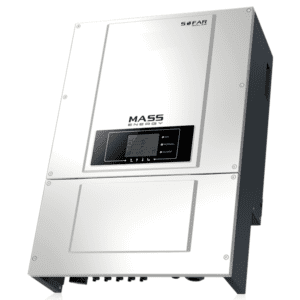 Sofar Solar's commercial solar inverters range from 10kW up to 70kW in AC capacity with a maximum efficiency of up to 98.6% for their larger models. All of the solar inverters feature the same LCD screen.
The commercial inverters up to 40kW in AC capacity are limited to 2 MPPTs. For simple commercial roof spaces with a 2 sided fall this will suffice, however for more complicated roofs there may be a requirement to install an extra inverter or power optimisers to avoid system losses. The 50kW to 70kW range of inverters has a third MPPT.
The standard warranty with the product is 5 years but is extendable up to 25 years.
Sofar Hybrid Solar and Battery Inverter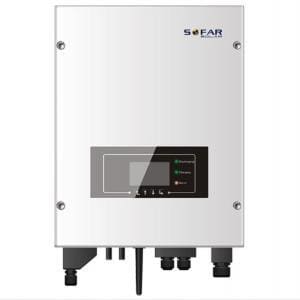 A hybrid inverter refers to inverters that can simultaneously manage inputs from both solar panels and a battery bank, with the ability to charge batteries directly from the solar panels or the electricity grid. Sofar Solar's hybrid inverter series range from 3kW-20kW meaning that they are available for both residential and small commercial-size systems. The inverters could be used in both grid-connected and off-grid systems.
The inverter can charge both lithium-ion and lead-acid batteries with a voltage range of 42-58V with a max charging current of 65A for their 3k-6k single-phase models. It also has moisture ingress protection of IP65 and the standard warranty of 5 years which is extendable to 25 years.
Compare quotes from up to 7 installers in your area now.
Sofar Solar's Inverters Efficiency
An important aspect of getting the most value out of a solar inverter is choosing an appropriately sized inverter to optimise the solar panel system efficiency. To read about the importance of inverter sizing and system efficiency click here.
Residential inverter efficiency standards are generally 95 to 98 per cent. Sofar inverters meet these standards and have at least 97.5% max efficiency for their residential G3 range and extend up to 98.6% for the 60kW commercial solar inverter (60000TL).
See our summary below of the average efficiency of each range of solar inverters that is offered by Sofar Solar:
1 – 3kW String inverter (Single MPPT): Mean of 97.7%
3 – 6kW String inverter (Dual MPPT): Mean of 97.6%
4 – 12kW String inverter (Three-phase & Dual MPPT): Mean of 98.3%
10 – 20kW String inverter (Three-phase & Dual MPPT): Mean of 98.2%
20 – 30kW String inverter (Three-phase & Dual MPPT): Mean of 98.6%
30 – 40kW String inverter (Three-phase & Dual MPPT): Mean of 98.7%
50 – 70kW String inverter (Three-phase & Three-MPPT): Mean of 98.6%
Sofar Solar's Warranty Offer
In Australia, all CEC-approved Sofar inverters come with a standard 5-year warranty. Most inverters in Australia come with either a 5 or 10-year warranty included which leaves Sofar towards the shorter end.
Customers have the option of purchasing an additional 5, 10, 15 or 20 years of warranty from Sofar within 12 months of the date of production (at Sofar Solar's discretion). If this is something you are interested in then it would be sensible to ask your installer to confirm that the warranty can be extended before making a purchase.
The standard warranty period extends from the date of purchase if the customer can provide valid proof of purchase, otherwise, the warranty length defaults to 5.25 years from the date of production in Sofar Solar's production facility.
If customers experience any warranty-related issue, the original installer who installed the system should be the first line of support for replacing or repairing the product. However, Sofar also suggests that customers who can no longer contact their original installer could contact them directly at their Australian office in Sydney:
Address: Suite 1903, Level 19, 109 Pitt Street, Sydney, NSW 2000
Name: Knight Zhang
Tel: +61-290520821
Web: www.sofarsolar.com.au/ www.sofarsolar.com
Email: service@sofarsolar.com
They also have 2 other technical support staff you can contact directly on 0401 734 463 (Felix) and 0408 500 386 (Bruno)
You can read more about Sofar Solar's warranty conditions here.
Comparison Sofar Solar's Inverter Specifications (common models)
5kW Inverter

Sofar 5KTLM-G2

10kW Inverter

Sofar 10000TL

70kW Inverter

SOFAR 70000TL-HV

Rated AC Power Output
5kW
10kW
70kW
Maximum Continuous Output Current
22.8A
15A
90A
Phases
Single-phase
Three-phase
Three-phase
Number of MPPTs
2
2
3
Maximum PV Input Power
6.65kW
13.3kW
93.1kW
Maximum Inverter Efficiency
98.2%
98.2%
98.6%
Dimensions
405*315*135 mm
709*492*246 mm
713*737*297 mm
Weight
11.5kg
45kg
70kg
Warranty
5/7/10 years
5/7/10 years
5/7/10 years
Operational Temperature Range
-25°C to 60°C
-25°C to 60°C
-25°C to 60°C
Made in
China
China
China
So, is Sofar a good solar inverter brand?
Currently Sofar Solar have limited experience in the Australia market. The inverter brand is reportedly in the top 3 of inverter brands used in India and the top 5 in China, so the company is not as small as its Australian market penetration would initially suggest. Given their hope to grow market share in Australia, their products are priced towards the bottom of the market, so could offer an option for buyers on a tight budget.
As they don't have the proven track record in Australia as many of the other inverter brands, in our opinion it would be a riskier choice in terms of reliability. While they have received the required approval from the Clean Energy Council, Sofar's products do not have any notable awards or third-party proof of their quality or reliability.
Example of a large-scale SOFARSOLAR Inverter Solar Project
A 2.4 MW ground-mounted solar power plant in Korea has utilised Sofar Solar's 33KW commercial inverters (SOFAR33000TL).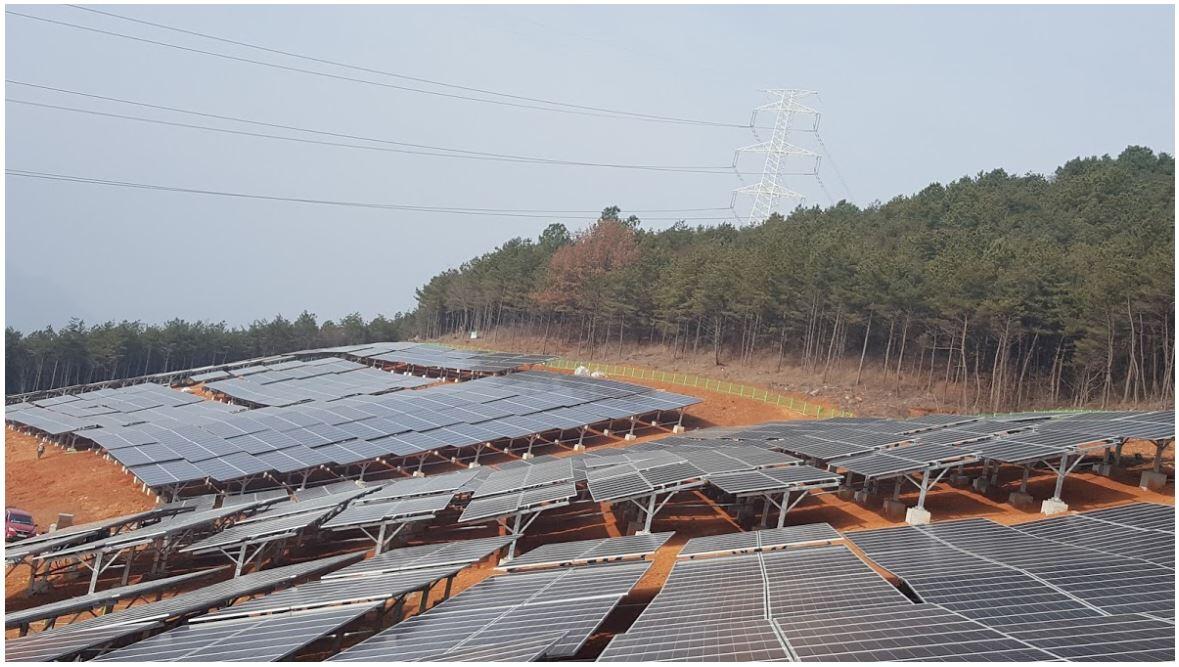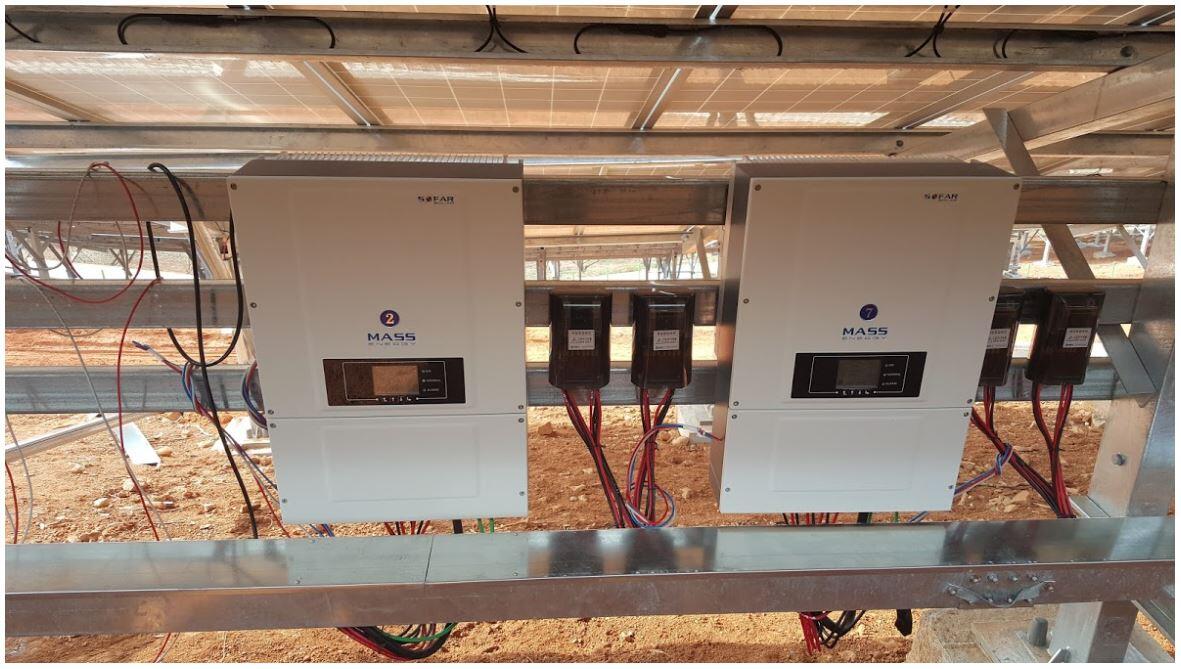 Read more product reviews from Solar Choice
Compare quotes from up to 7 pre-vetted installers in your area now.
Since 2008 our knowledge and sophisticated software has allowed over 300,000 Australian households and businesses to make a well-informed choice on their solar & battery installer.
Reviews from Australians who have installed Sofar Inverters
Rated 4.50 from 2 reviews
27th June 2023
Paul
TAS - 7277
7kW system
As it was a new product there were initial issues with the logger, but that was quickly resolved by updates. The brand is one of the most widely used in the world, and being a DC connected system it had all the features I wanted such as the ability to operate on battery or solar during mains power outages, the ability to charge the battery with off-peak power to use during peak pricing times, etc.
18th February 2022
Peter
WA - 6532
6kW system
Probably chinese. Nothing was clear as far as gov rebates went. I believe I got $3k off. But still expensive.