Note: Solar Choice is not a solar installer and has no financial or other incentives to promote any product brand over another.
Overview of Sungrow – Company History
Sungrow Power Supply Co., Ltd. was founded in China in 1997 by Cao Renxian, a professor at the Hefei University of Technology. Professor Renxian founded Sungrow after learning about the dire state of electrical availability in rural western China.
Sungrow has since grown to be one of the largest solar inverter manufacturers globally. Sungrow has manufactured over 100GW in 60 countries giving them a worldwide market share of 15%. This has contributed to the company's valuation of $1.5 billion.
Sungrow entered the Australian market in 2012 and has stated that they have captured around 15% of the inverter market. Sungrow specialises in research and development, taking pride in being an innovation leader within the solar industry. This commitment has resulted in more than 1,600 patent applications as of June 2019.
A Brief Rundown on Solar Inverters
A solar system's inverter is the point at which the DC electricity produced by solar panels is turned into grid-compatible AC electricity. There are four types of solar inverters, these being string inverters, hybrid inverters, microinverters, and power optimisers.
String inverters have traditionally been the standard in the solar industry. They send the power produced by solar panels to a central inverter that changes it from DC electricity to the usable AC electricity that powers homes.
Hybrid Inverters have the same characteristics as a string inverters with the additional feature of a charge controller, which is used to manage a battery system. Charge controllers can also be bought as an additional unit, but hybrid inverters provide the option of an all-in-one device.
What is PV Evolution Labs Top Performer?
PV Evolution Labs (PVEL) with support from DNV GL has been independently testing Solar Panel reliability since 2014, and for the first time in 2019 has tested solar inverters. It is a voluntary test that manufacturers have to pay to be a part of. Solar panel testing is considered internationally as an excellent indication of solar panel quality. It's expected that the inverter testing will have the same recognition. To read the full PVEL scorecard click here.
Sungrow Inverter Efficiency
An important aspect of getting the most value out of a solar inverter is choosing an appropriately sized inverter to optimise the solar panel system efficiency. To read about the importance of inverter sizing and system efficiency click here.
Residential inverter efficiency standards are generally 95 to 98 percent. Sungrow's CEC Approved inverter models range in max efficiency from 97.7% to 98.6%, with the majority of the models over 98%. This places Sungrow Inverters towards the top of the residential inverter market based on efficiency.
Sungrow Inverter Costs
The majority of Sungrow inverters are manufactured in China, which means that they will generally be cheaper than European-manufactured competitors.
Indicative pricing
| | |
| --- | --- |
| Sungrow Inverter Model | Indicative Price Range |
| Sungrow SH5.0RT 5kW Hybrid Inverter | $3,000 to $3,250 |
| Sungrow SG5K-D-Premium 5kW Inverter | $900 to $1,100 |
| Sungrow SG10KTL-MT 10kW Inverter | $2,000 to $2,200 |
Keep in mind that inverter costs generally only run between 10-20% of your total system, so often it is worth investing in a high-quality inverter given this will have a large impact on the efficiency and performance of your Solar Power project.
Compare quotes from up to 7 installers in your area now.
Sungrow Inverters – Point of Difference
The Sungrow CEC-approved Inverter range differs from other inverter manufacturers as they offer different types and configurations in the typical power range. Sungrow manufactures both string and hybrid residential inverters, with the following string inverter models coming with Multi-MPPT; SG5KTL-MT, SG10KTL-MT, SG10KTL-M, & SG12KTL-M. All of the CEC-approved Sungrow Inverter ranges are Transformerless Inverters, which contributes to their high efficiency.
Inverter Monitoring
Sungrow provides users with the ability to remotely monitor inverter performance, as all inverter models come with WIFI capabilities. Users can monitor performance from their phone through the app iSolarCloud, which is available on both iPhone and android.
Sungrow Inverter Warranty
In Australia, the majority of CEC-approved Sungrow inverters come with a standard 5 year manufacturer's warranty. The Sungrow Premium Inverter Range comes with a 10-year manufacturer's warranty. The warranty period commences on the date the inverter is installed, or 6 months after the date of production, whichever occurs first.
The standard 5 year warranty is rapidly becoming one of the shortest inverter warranties offered in Australia with many of the growing Chinese companies like Sungrow starting to offer a standard 10-year warranty. As we've discussed previously, a warranty is only worth something if the company providing it is still around and there is an accessible route to claiming it if your Solar Installer is no longer around. Sungrow is well established in Australia with an office in North Sydney, NSW.
A Full Range of Sungrow Inverters Available in Australia
The majority of Sungrow's Inverters are approved by the Clean Energy Council for the Small-scale Renewable Energy Scheme, which is Australia's home solar rebate program.
These are the following models:
| | | |
| --- | --- | --- |
| Sungrow SH10RT | Sungrow SH8.0RT | Sungrow SH5.0RT |
| Sungrow SH5K-20 | Sungrow SH5K-30 | Sungrow SG5KTL-MT |
| Sungrow SG10KTL-MT | Sungrow SG10KTL-M | Sungrow SG12KTL-M |
| Sungrow SG5KTL-D | Sungrow SG3K-D Premium | Sungrow SG5K-D Premium |
| Sungrow SG8K-D Premium | Sungrow SG2K-S Premium | Sungrow SG2K5-S Premium |
| Sungrow SG3K-S Premium | Sungrow SG3KTL-S | |
Sungrow Inverter Comparison
Sungrow 5kW (Hybrid)
SH5K-30
Sungrow 2.5kW
SG2K5-S
Sungrow 5kW
SG5KTL-MT
Inverter Type
Hybrid
String
String
Rated AC Power Output
5000W
2500W
5500W
Maximum Continuous Output Current
22.7A
11.3A
8.5A
Maximum DC Voltage
600V
600V
1100V
Maximum Inverter Efficiency
97.7%
98.2%
98.4%
Dimensions with Safety Switch/Connection Unit
457 x 515 x 170 mm
300 x 370 x 125 mm
370 x 485 x 160 mm
Weight
22kg
8.5kg
20kg
Warranty
5 years
10 years
5 years
Operational Temperature Range
-25°C to 60°C
-25°C to 60°C
-25°C to 60°C
Made in
China
China
China
Example of a Sungrow Commercial Solar Project
Sungrow's 1500V Central Inverter Model SG3125HV-MV were installed at Kristal Solar Park, located in Lommel, Belgium. The 100MW solar park has nine different plots covering 227 Acres and is the largest in the Benelux region. The solar park has been grid-connected since Q4 2019 and is expected to generate 85 GWh annually.
The three-level topology design of the Sungrow SG3125HV-MV contributes to the inverter's maximum efficiency of 99% and Europe efficiency of 98.7%, guaranteeing premium yields for the solar park. Due to the 20-foot container design, the Sungrow SG3125HV-MV has low transportation and installation costs.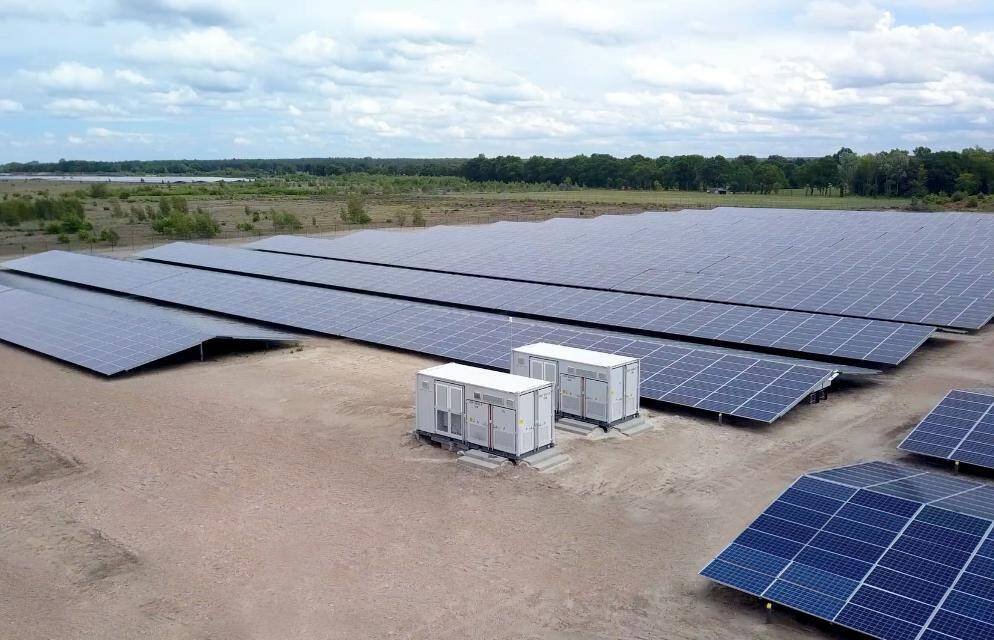 Read more product reviews from Solar Choice
Compare quotes from up to 7 pre-vetted installers in your area now.
Since 2008 our knowledge and sophisticated software has allowed over 300,000 Australian households and businesses to make a well-informed choice on their solar & battery installer.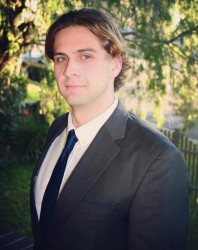 Latest posts by Jack Boutchard
(see all)
Reviews from Australians who have installed Sungrow Inverters
Rated 4.69 from 120 reviews
21st September 2023
Roger
-
6kW system
19th September 2023
Alan
-
6kW system
Not sure yet, I've heard they're good
16th September 2023
Mark
-
6kW system
To early to tell its long term reliability but, looks well made and is working as planned. The monitoring isolarcloud took some setting up though.
12th September 2023
Kylie
NSW - 2153
7kW system
11th September 2023
Klodian
-
10kW system
My friend was happy with this brand so I went with this company and inverter too
9th September 2023
Robert
-
6kW system
Personal research confirmed recommendation
8th September 2023
Philip
NSW - 2456
6kW system
No problems as far as we know. Satisfactory result in our electricity bill.
6th September 2023
Pardeep
-
6kW system
5th September 2023
Susan
NSW - 2234
6kW system
2nd September 2023
Cassie
-
8kW system
1st September 2023
Nicolas
NSW - 2620
6kW system
31st August 2023
John
-
8kW system
30th August 2023
Bo
-
15-20kW system
30th August 2023
Shaddy
-
6kW system
21st August 2023
Ada
-
6kW system
18th August 2023
Pauline
-
10-15kW system
18th August 2023
Riley
-
10-15kW system
16th August 2023
Daryl
NSW - 2322
6kW system
As per comments for the panel. Install also included 3 phase consumption meter
15th August 2023
Wagdy
-
8kW system
I have investigated this brand and was satisfied and asked Afnan her recommend this product also
13th August 2023
Mike
NSW - 2785
6kW system
13th August 2023
Stuart
NSW - 4509
5kW system
Got the wifi module installed so I get live data.
11th August 2023
Hans
NSW - 2105
10-15kW system
4th August 2023
Leonie
-
10kW system
3rd August 2023
Velavan
-
6kW system
Best value for money inverter and reliable brand.
3rd August 2023
Michael
VIC - 3194
7kW system
I chose the Sungow inverter as it was ranked in the middle of all inverters and competitively priced. All come with a 10 year warranty
1st August 2023
Janos
-
6kW system
1st August 2023
Janos
-
6kW system
30th July 2023
Zep
-
10kW system
Really nice looking inverter and phone app is just amazing
29th July 2023
Barry
-
5kW system
26th July 2023
Sabrina
-
6kW system
25th July 2023
Steve
-
10-15kW system
Still early to tell but the Solar Analytics app indicates that the system is performing as expected.
14th July 2023
Michael
VIC - 3165
5kW system
13th July 2023
Nicholas
-
10-15kW system
12th July 2023
Kylie
-
10-15kW system
Happy with the Inverters we have and the monitoring on my phone is great!
12th July 2023
Brian
-
10-15kW system
Working great and has great monitoring!!
11th July 2023
Geoff
QLD - 4164
6kW system
11th July 2023
Harry
-
10kW system
7th July 2023
Bruce
ACT - 2617
10-15kW system
No problems so far, and the app is exactly what we need. There was a glitch initially when a firmware update misfired. Solbase immediately had a tech on site who fixed the problem immediately. No further issues.
5th July 2023
Sumit
-
10-15kW system
28th June 2023
Claudia
-
9kW system
Good brand. I had a 8kw inverter installed. I had it paired with the Sungrow smart meter, which shows me the production, exports to grid and consumption of my electrical devices in real time and helps me in targeting their use. I was concerned about inverter noise since installed close to the bedroom, but it is actually extremely silent.
20th June 2023
Hugh
TAS - 7155
8kW system
Not the best on the market but able to combine a three string array. Plus is the easy to use networked interface application.
14th June 2023
Daniel
VIC - 3337
10kW system
4th June 2023
Simon
VIC - 3030
5kW system
24th May 2023
Lachlan
-
6kW system
24th May 2023
Sonya
-
10-15kW system
18th May 2023
Corey
-
6kW system
Research suggestions it's a middle of the road inverter which I was after. Connects to an app to show in real time how the system is performing.
17th May 2023
M
-
8kW system
16th May 2023
Rhys
VIC - 3204
6kW system
works well - great mobile app too
13th May 2023
Joel
-
8kW system
12th May 2023
Matthew
NSW - 2089
10-15kW system
WE are not sure how you rate their performance
5th May 2023
Andrew
QLD - 4213
10-15kW system
3rd May 2023
Mark
-
10-15kW system
Early days so far but looks good
29th April 2023
Son
-
6kW system
26th April 2023
Dennis
-
7kW system
25th April 2023
Geoffrey
NSW - 2430
3kW system
21st April 2023
David
NSW - 2138
8kW system
20th April 2023
Michael
-
7kW system
Inverter is great - low noise & have had no trips or issues so far. The Sungrow App on the phone is a bit clunky, but works
30th March 2023
Des
VIC - 3806
15-20kW system
Solar was meant to be able to except batteries at a latter date now i am told would need to change inverter.
23rd March 2023
Andrew
VIC - 3038
5kW system
14th March 2023
Eddie
QLD - 4170
10-15kW system
13th March 2023
David
-
7kW system
2nd March 2023
Aaron
-
10-15kW system
1st March 2023
Lan
NSW - 2035
30-50kW system
21st February 2023
Yiannis
TAS - 7054
6kW system
The daily amount produced stopped showing correctly and is now showing 0W constantly. Apart from that the inverter is working well.
14th February 2023
Shane
QLD - 4005
8kW system
SG8.0RS-ADA quiet and small dimension.
31st January 2023
Kevin
QLD - 4179
6kW system
Looks neat and tidy. Working well.
23rd January 2023
Christopher
NSW - 2478
5kW system
Installed in 2018 by another company and have operated satisfactorily since
19th January 2023
Trevor
NSW - 2527
10kW system
Good performing inverter with a informative phone app
10th January 2023
Percy
NSW - 2420
6kW system
There were some issues with the monitoring system but nothing major. it works great now.
10th January 2023
Susheel
NSW - 2263
6kW system
28th December 2022
Ryan
-
8kW system
Also installed a second Growatt inverter which was unwanted, but overall seems fine, the controls on the inverter are a bit hard to control and not documented for power users, so requires going through many forums online to find how to do things
27th December 2022
David
-
10kW system
Operating trouble free from the outset.
25th December 2022
Ross
NSW - 2560
9kW system
23rd December 2022
Manish
QLD - 4110
10kW system
18th December 2022
Darren
-
10kW system
Love the app you can see in real time how much power you are using and the state of your batteries . We can use up to 10 KW directly from the panels in full sun. Maintains the system well and has a great warranty
16th December 2022
Anne
-
10kW system
Seems to be doing the job. Albeit needed a software upgrade before we could use the app to see its functionality.
16th December 2022
Luke
QLD - 4740
10-15kW system
This inverter is brilliant.. nice slick look and is nice and quiet. I got the monitoring app and communication device. Would definitely recommend this inverter
24th November 2022
Leonie
QLD - 4508
6kW system
23rd November 2022
David
NSW - 2462
6kW system
So far so good. Telephone app wrks well.
16th November 2022
Simon
-
6kW system
15th November 2022
Les
-
8kW system
Excellent performance todate
14th November 2022
David
-
10kW system
Minor annoyance: you lose access to the inverter's wi-fi dongle when the sun goes down, so you can't check live power consumption at night. The inverter failed after 26 months. Sungrow say there was an overvoltage alert after power was restored following an outage but it was about 5 days afterwards it started throwing internal module failure alerts. Raised a warranty claim with Sungrow on 28/10/22 and the replacement inverter arrived on 3/11/22.
2nd November 2022
Russ
WA - 6164
10kW system
Good quality at an affordable price.
11th October 2022
Leonie
QLD - 4207
10-15kW system
7th October 2022
Joan
VIC - 3551
6kW system
29th September 2022
Bob
-
10-15kW system
The first inverter failed and after 25 days was replaced. The second failed to work as designed. Over time we learnt of the cabling issues, the wiring issues and the very likely possibility of programming issues. We also learnt that the inverter and battery pairing as wired would not provide WOHEPS nor would the pairing of the BYD battery and Inverter do so. In early 2021 Sungrow twice offered (Stag) to replace the Sungrow inverter. Stag did not take up those offers. Later on Sungrow offered (us) to replace the inverter. We declined as they could not confirm that the third inverter would not have the same issues as the first two. In fact an email from Sungrow advises that it would perform in a manner to the previous units. BYD Sydney and then China confirmed that the battery inverter pairing as was, could never in fact provide WOHEPS. • How is it that neither Sungrow or Stag appeared to know of this or when informed of it, failed to act in a positive manner. 10kW Sungrow Hybrid Inverter was replaced twice, fails to pair well with the BYD battery for Whole of House Emergency power supply, the reason the system was initially purchased. Sector specialists and a CEC sourced expert review found that the system as wired would never produce a whole of house EPS. • Further, only one circuit was connected for EPS. • Several specialists advised that the Sungrow / BYD pairing would not / could not provide WOHEPS. • Further, BYD Sydney and then BYD China confirmed that the BYD 11.2 kW battery and the 10kW Sungrow Hybrid Inverter when paired together would not in fact produce WOHEPS. • How is it that neither Sungrow or Stag appeared to know of this or when informed of it, failed to act in a positive manner.
22nd September 2022
Martijn
NSW - 2096
7kW system
Not much to comment on, we can monitor generation of energy on an app, unfortunately that loses connection to our network occasionally but I believe that has more to do with our network (which at the moment is temperamental) then with the inverter. The app provides lots of info by the way which is (in a nerdy way) quite interesting.
15th September 2022
Nerida
QLD - 4007
6kW system
13th September 2022
Robert
TAS - 7018
6kW system
Great looking inverter without a fan therefore has very low noise transmission and is barely audible
6th September 2022
Joanne
NSW - 2259
6kW system
29th August 2022
Ben
-
9kW system
Had to update firmware a couple of times, but this was done remotely relatively painlessly
9th August 2022
Agustin
QLD - 4350
10-15kW system
App is great though can be a bit confusing at first. Allows us to track usage and profits made by feeding back to the grid.
3rd August 2022
Tyron
-
6kW system
2nd August 2022
Leanne
-
6kW system
21st July 2022
Jennifer
-
6kW system
5th July 2022
Karen
-
6kW system
5th July 2022
Kingshuk
VIC - 3750
10kW system
One of the best in the market
14th June 2022
David
SA - 5068
10kW system
26th May 2022
Caroline
-
6kW system
18th May 2022
Stephen
TAS - 7004
3kW system
Only a week in so hard to say,the read out is not totally intuitive and the apps not bad.
19th April 2022
Paul
QLD - 4157
6kW system
Hassle free inverter that has an excellent phone app to show all the aspects of the solar system
7th March 2022
Rob
-
5kW system
Easy to read the panel has WiFi connection to an App
5th March 2022
Phil
-
6kW system
2nd March 2022
Damien
QLD - 4215
10kW system
Good (but not amazing - better export functionality would be beneficial) online portal to track solar output, feed-in, load etc.
23rd February 2022
Stephen
SA - 5125
7kW system
The unit functions perfectly but the wifi monitoring could be a bit more informative
10th February 2022
Brian
SA - 5290
6kW system
Had some problems with the iSolarCloud App initially but all seems to be working properly now.
10th February 2022
Stephen
NSW - 2760
8kW system
all working well at this time
8th February 2022
Andrew
NSW - 2533
6kW system
I can log on via an app on my phone and see what is happening and look back at previous days. It predicts the weather for the next two days.
8th February 2022
Billy
QLD - 4560
8kW system
NO COMMENT REALLY. IT JUST SITS THERE.
4th February 2022
Karen
NSW - 2430
10kW system
27th January 2022
Nathan
QLD - 4122
6kW system
13th September 2021
Maria
QLD - 4226
10kW system
26th July 2021
Max
NSW - 2070
8kW system
26th July 2021
Garry
TAS - 7020
6kW system
Works OK, Clear and easy to interpret display.
14th June 2021
Stuart
QLD - 4509
6kW system
25th May 2021
-
6kW system
25th May 2021
-
6kW system
24th May 2021
-
10-15kW system
4th May 2021
-
6kW system
Works well not very old yet
28th March 2021
Max
QLD - 4868
6kW system
Early days, but so far, so good!