In 2014 Solar Choice Commercial began discussions with Alpha Hotel (Eastern Creek Holdings) on a potential 100kW system for their property in Sydney, NSW. The system, now fully installed, consists of Canadian Solar panels coupled with SMA inverters.
Our detailed business case analysis demonstrated the positive financial impact the project could make to Alpha Hotel.
The competitive tender went to 5 highly competent installers in the area ensuring our client got the best price and ensuring the solution matched their needs.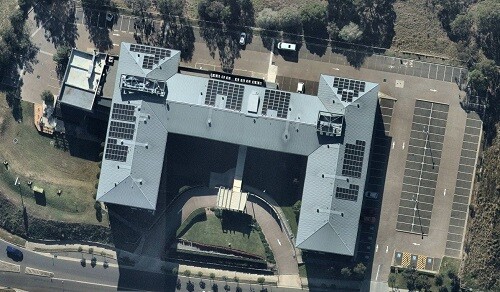 The project went ahead early 2017 to install a 100kW Solar PV array and was also designed to capitalise on government subsidies available through the generation of Small-scale Technology Certificates (STCs), which remain as an incentive for small to medium businesses.
With the Hotel having to use energy intensive equipment such as air conditioning, refrigeration, etc. their electricity bills are a substantial part of the Hotel's operating costs. As such, the company has been able to utilise solar to offset this usage.
Solar Choice continues to work with the energy-intensive Club's & Hotel's as the importance of exploring sustainable ways to reduce energy costs is increasing.

Latest posts by Jake Elliott
(see all)