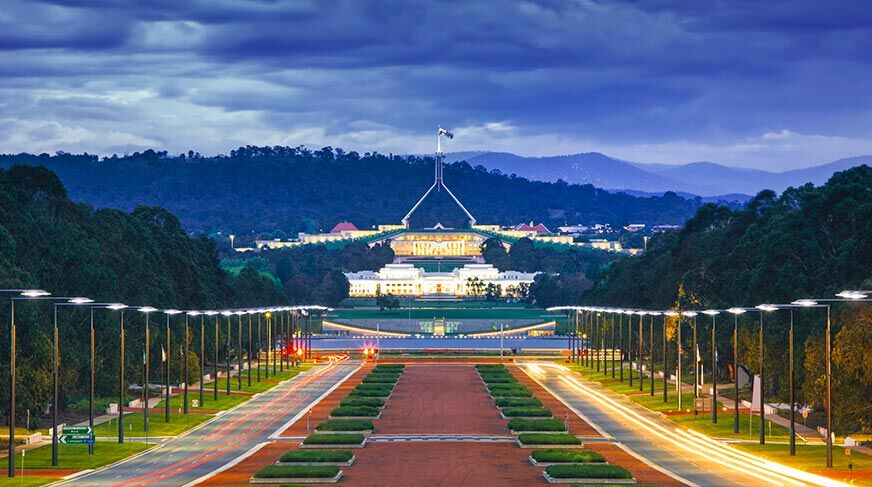 Two big batteries are set to be added to the grid in the Australian Capital Territory with the government securing long term off-take agreements to underpin two wind farms and 60MW of energy storage capacity.
The first contract will see Neoen supply the ACT with 100MW from the first stage of its Goyder Renewables Zone in South Australia and a 50MW battery in the ACT, and the second, with Global Power Generation, will supply 100MW from the second stage of the Berrybank wind farm in Victoria and a 10MW/20MWh battery that will also be built in the ACT.
As well as delivering the Territory's first grid-scale big batteries, the reverse auction also delivered the lowest publicly disclosed prices for renewable energy generation so far in Australia, with Neoen locking in a 14-year deal for a price that translates into around $35/MWh and GPG securing a 10-year off-take agreement at $54.48/MWh.
No off-take agreements were struck with the big battery systems – the batteries being a condition of securing the wing generation contracts – but Neoen and Global Power Generation will be able to sell the battery services into FCAS and energy markets however they wish.
The ACT, meanwhile, sees the big batteries as extra security against blackouts "when large fossil fuel generators fail in heatwave conditions." The big batteries will store the equivalent of one hour's worth of power for around 15,000 Canberra households.
ACT climate minister Shane Rattenbury said the latest reverse auctions were about helping to drive further investment in the ACT's economy, while maintaining the territory's position as a leader on climate action.
"This will help Canberra maintain 100% renewable electricity into the next decade, see the construction of two large-scale batteries in Canberra, and deliver the best pricing outcome for residents in the program's history," he said. "These big batteries mean that our small jurisdiction is again punching above our weight when it comes to real climate action."