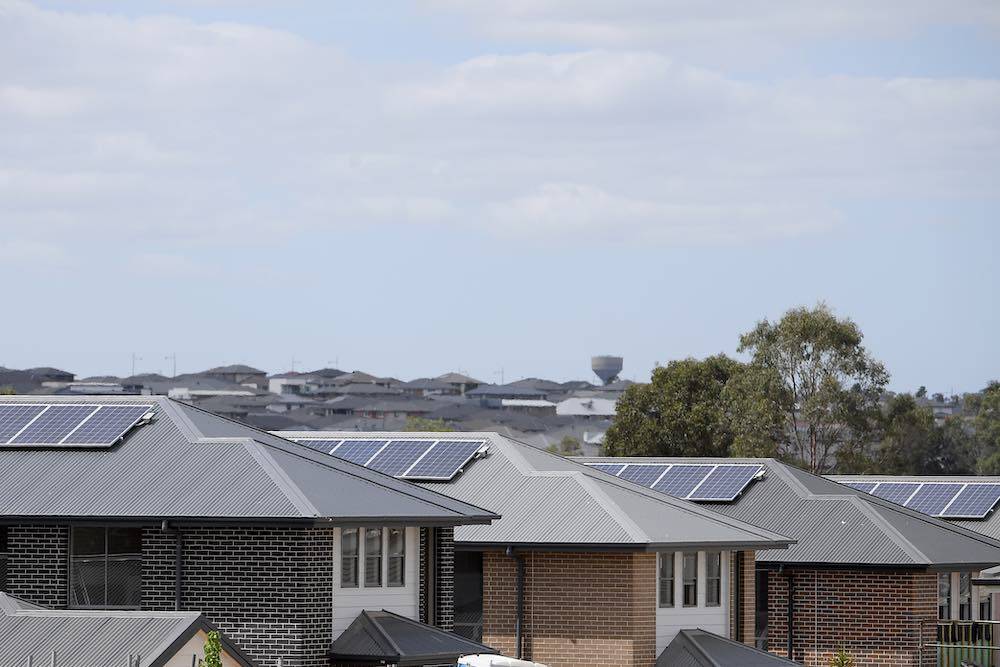 The development of both small and large-scale renewables has exceeded expectations in 2020, despite the Covid-19 pandemic, with Australia on track to add a stunning 6.3GW of new capacity for the year, according to the Clean Energy Regulator's June 2020 Quarterly Carbon Market Report.
CER chair David Parker said late last week that large-scale renewables were on track to deliver around 3.4GW in new generation capacity for the year, while rooftop solar was likely to exceed previous estimates of 2.7GW in 2020 and hit a total of 2.9GW.
Rooftop solar has been particularly impressive, with an estimated 677MW of new capacity added in Quarter 2 2020, an 11 per cent increase on Quarter 1 2020 and 41 per cent higher than Quarter 2 2019. In fact, the CER report noted that if mid-scale rooftop PV installations (100kW to 5MW) had been included in the total, then it would almost certainly sail past the 3GW mark for 2020.
"This is a tremendous result considering Covid-19 impacts," Parker said in comments on Thursday. "Last year's record was just under 2.2 gigawatts."
But the CER report also pointed to the flip-side of Australia's extraordinary small-scale PV growth, as the impact this booming solar growth was threatening to have on grid stability, and noted that the development of renewable energy integration strategies was the next key phase in the transition to a clean energy future.
"With rooftop solar PV capacity up 41 per cent year on year, the key question is whether changes to distribution networks, DER technical standards and other rule changes can occur quickly enough to accommodate ongoing record increases in rooftop solar PV," the report said.