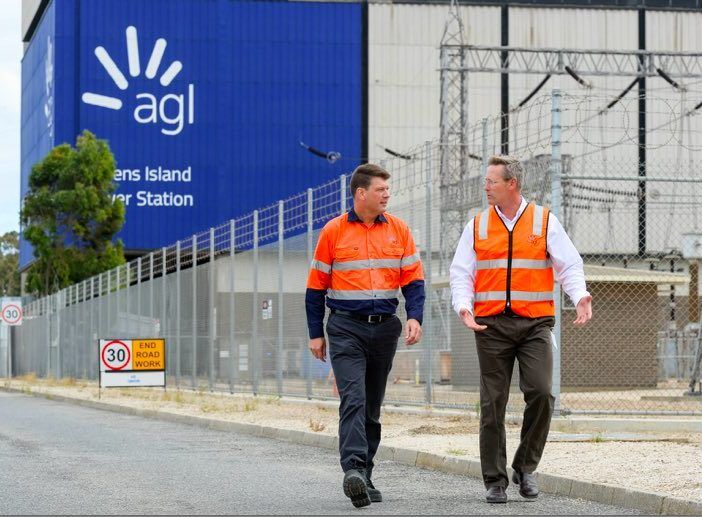 AGL Energy has announced that it will begin construction this year on its 250MW/250MWh Torrens big battery in South Australia, putting the project on track to be completed at around the time some of the capacity at the Torrens Island gas generator will be retired in 2023.
AGL CEO Brett Redman said a final investment decision had now been made for the Torrens big battery and construction was expected to begin later this year, with an initial storage duration of just one hour (250MWh) now planned for the battery, rather than the four hours (1,000MWh) first flagged for the project.
Redman said the expansion to four hours storage would occur at a later time as market conditions changed, while noting that the Torrens project had received no direct funding support from the state government. "This is a project that stands on its own two feet," he said. "AGL is putting its money where it's mouth is."
The Torrens battery is the first of a planned 850MW of new battery capacity to be built by AGL, with varying lengths of storage. It is also developing the 200MW battery at its Loy Yang A power station, the 150MW battery at its Liddell power station and a 50MW battery in Broken Hill as well as supporting grid-scale battery projects including Wandoan, Maoneng and Dalrymple.
For South Australia, the Torrens battery will be the fifth and the biggest big battery built in the state, following the lead from the Tesla big battery built by Neoen at Hornsdale that was recently expanded to 150MW/194MW.
"It is no longer about turning on a gas generator and leaving it on for months …. this is about managing supply and demand minute by minute," said South Australian energy minister Dan van Holst Pellekaan in a press conference at the battery's launch.
"It's great to see AGL investing in new storage assets at the same time that the average household cost of electricity has come down by an average of $269 per year. Our energy policies are working to deliver cleaner, more affordable and more reliable power for all South Australians."