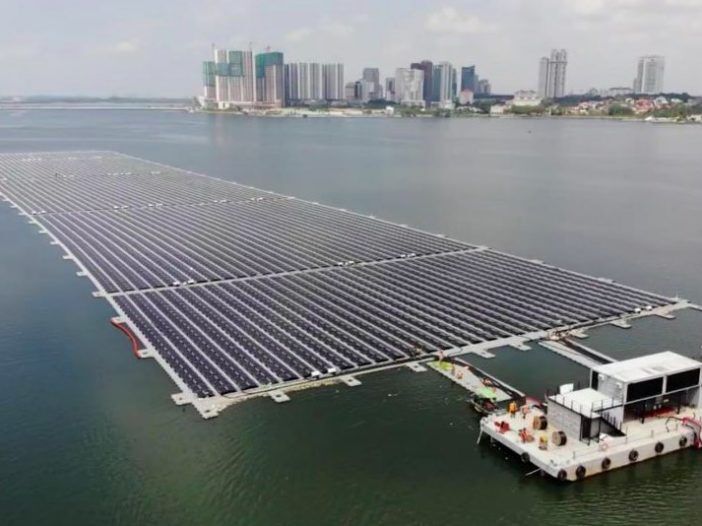 Singapore continues its role as a key testing ground for the value of floating solar farms, with the completion of a 5MW project in the Straits of Johor, the international border between Singapore and Malaysia.
The project is the first floating solar build for Singapore solar energy provider Sunseap, but is believed to be one of the largest in the world, to date, consisting of 13,312 panels, 40 inverters and more than 30,000 floats.
"This is an important milestone for Sunseap as we believe that offshore space like the sea, reservoirs, lakes etc, offers exciting opportunities for land-scarce and densely populated cities to tap solar energy," said Sunseap Group CEO Frank Phuan.
"We believe that we at Sunseap have honed our experience and expertise in offshore floating PV systems from the completion of this project and are well placed to help our clients access this new frontier for solar energy."
As noted above, Singapore is proving to be a valuable testing ground for floating solar, a role it has been forced to take on due to the heavily urbanised sovereign island city-state's lack of clear land for large-scale solar development.
And while the Sunseap project is world-leading in size, Singapore's National Water Agency has begun construction on a 60MW floating solar PV system on Tengeh Reservoir, on Singapore's northern border with Malaysia, which will take the utility to 100% renewable power.