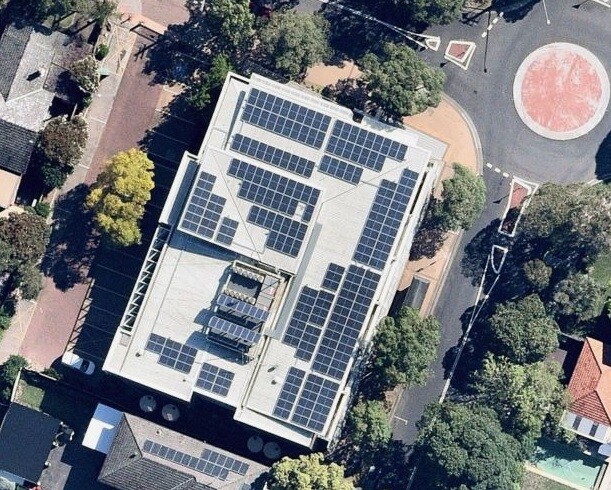 The Strathfield Council Library & Innovation Hub located on Rochester Street in Homebush was built in 2004 and has been a pillar of the community ever since. The internal space was refurbished in 2019 to provide more comfortable and engaging spaces with the ability to enhance learning and information sharing.
Solar Choice have been working alongside Strathfield Council since 2018 and have assessed several their buildings and the viability of solar at each. The library was positioned as the top priority in late 2019 to coincide with the renovations taking place.
Independently, through our own team of in-house Engineers, we analysed the power bills provided by the council to determine the optimal system size, site specific benefits and cost savings in the form of a Business Case. Further showing an offset of 1,850 tonnes of carbon emissions throughout the life expectancy of the system and producing 109,060 kWh's per year.
Following an initial review of numerous companies sourced by Solar Choice through a side-by-side comparison, a shortlist of 3 were invited to site with diverse & experienced backgrounds. This allowed each with a fair and equal opportunity to investigate the premises and highlight any possible challenges alongside the client through a final submission.
A well informed decision was reached in early 2020 with the winning installer using Canadian Solar panels and a SunGrow inverter.
Solar Choice was excited to see this installation come to fruition, maximising the roof-space potential through a well-thought-out design.

Latest posts by Matt Lasauce
(see all)