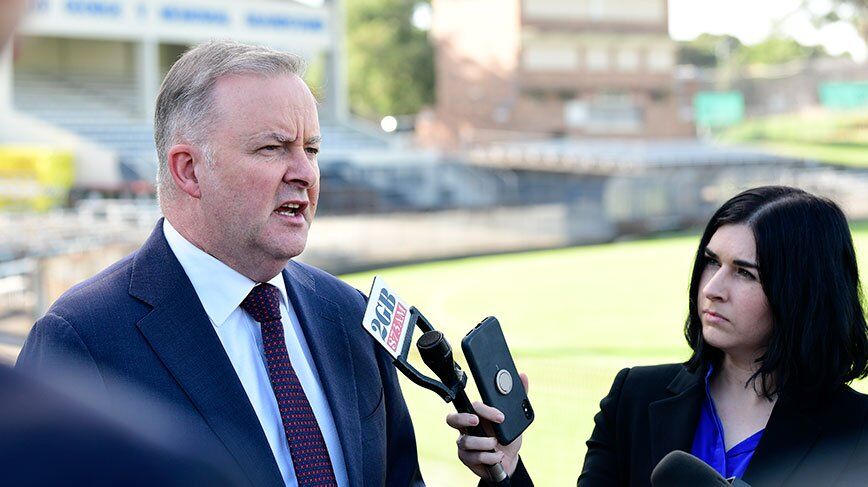 The leader of the federal opposition has downplayed the prospects of a cross-bench bill to commit Australia to a target of net-zero emissions by 2050, saying there was little chance it would gain bipartisan support.
In an interview on ABC radio Labor's Anthony Albanese said that while the legislation proposed by Independent MP Zali Steggall was "well intentioned", the Morrison government was unlikely to agree to debate the bill.
Steggall released proposed legislation this week that would see a commitment to a target of achieving zero net emissions by 2050 written into law, in the hope of drawing out some of the Coalition's more moderate members, who might be willing to cross the floor of parliament to support it.
But Albanese told the ABC it was unlikely that Coalition members would break ranks over the climate change legislation and – in light of the Morrison government's position on climate – unrealistic to expect that it would ever be debated by the parliament.
"You know that that bill will never be voted on. That's what happens with private members bills in the House of Representatives," he said. "The way that you change climate policy in this country is to change the government and to elect a Labor government."
Albanese also criticised the Morrison government for funding feasibility studies into new coal-fired power station projects but stopped short of declaring that Labor would not do the same. "You might as well ask me if I support unicorns," Albanese said. "We have a position which is that it does not stack up. It will not proceed."
Top Image Credit: AAP/Bianca De Marchi